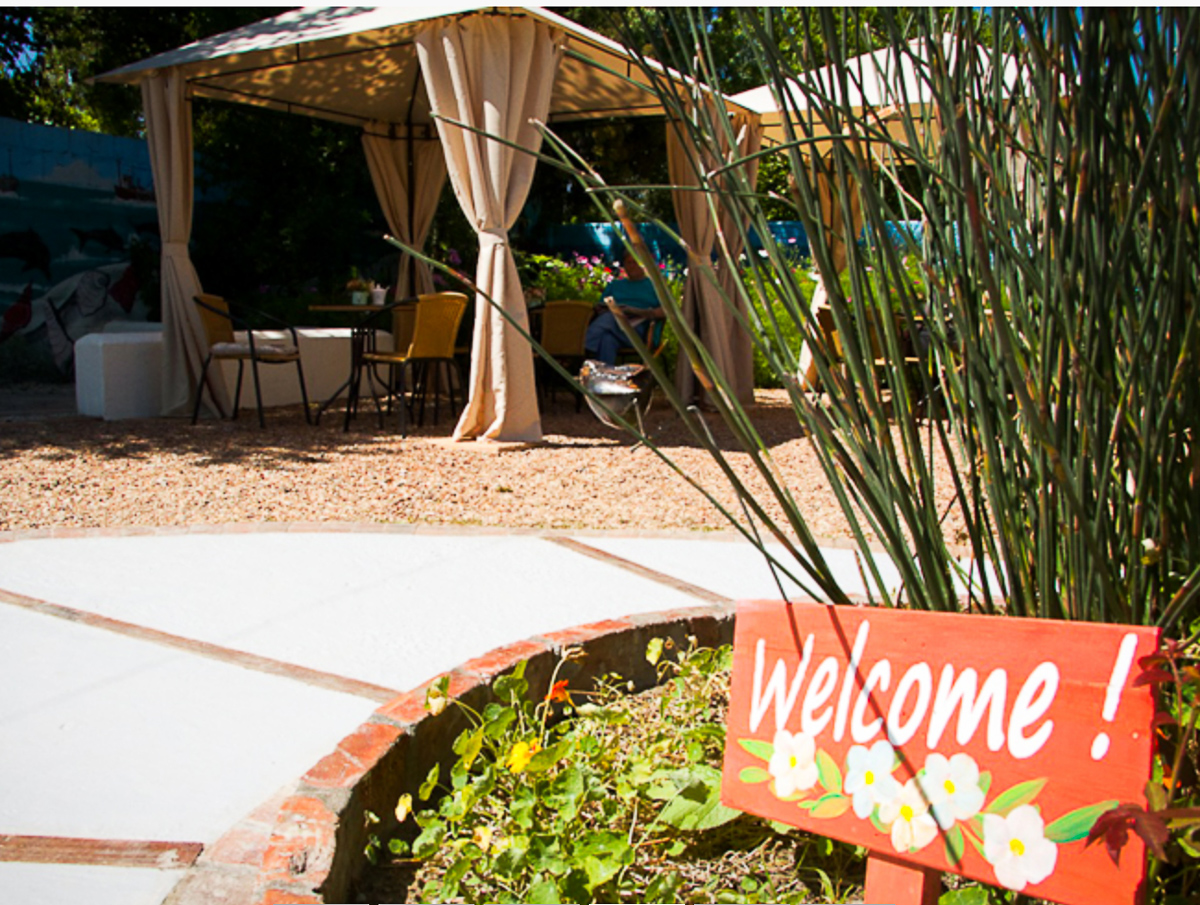 Don Gelato ice cream parlour, coffee shop & trattoria
23 Queen Victoria Street Stanford Overberg South Africa
DON GELATO  is inspired by the deep desire to share the flavours and naturalness of authentic Italian gelato. To make our delicious gelato we use the original technique and authentic recipe.
Don Gelato supports local farmers and offers the delightful taste of each season made by selected organic ingredients supplied by the Overberg region .
"Ice cream"  is an enjoyable modern-day commercial version and is mass-produced worldwide. "Gelato"  is homemade and follows the delicious original age-old Italian recipe and technique. The name has remained Italian due to its origin : GELATO
At the time all the ingredients were fresh, natural, organic : milk from freely roaming cows, fresh eggs from free-range chickens, fresh products and freshly harvested fruit which were obviously all free of pesticides, chemical treatments and preservatives that did not exist when gelato was first made! Today Don Gelato apply the same concept  in its production at The House of Don Gelato  in the Heritage Stanford Village .
Gelato contains no artificial flavourings or colorants, and no air is added to our low-fat natural ingredients .
All our gelato is made right in front of your eyes in The House of Don Gelato at 23 Queen Victoria Street in Stanford.
Don Gelato is a registered trade mark of Delitaly Pty (Ltd.)
Gelato is a wonderfully refreshing dessert, which is well known for its nutritious properties as a substitute for any meal because it contains all the necessary protein, carbohydrates, minerals and salts .
Friends are welcome to share the pure joy of healthy authentic "gelato" either in our secluded garden where silence and peace are the characteristics elements of the Garden and where children can play safely, or in the cosy rooms of The House of Don Gelato  where you can enjoy sweet or savoury Breakfast, Italian Espresso and Cappuccino, and selected organic Teas paired with the pleasure of pastry mignon…
Watch first hand while we transform our natural ingredients into  Don Gelato's indulgent creations.
Gelato, homemade Italian Cakes and Pâtisserie mignon, can be purchased at The House of Don Gelato.
On weekends The House of Don Gelato , with its quiet and peaceful garden, serves Italian Cuisine with light and vegetarian meals deliciously garnished, local tasty venison dishes, free range eggs, stone ground flour homemade bread baked daily, amazing desserts …and, of course, unique traditional Italian gelato cups with special homemade toppings or fresh seasonal fruit .
The Trattoria also showcases the best of Italian flair and authentic cooking made with locally sourced ingredients. Wines from various Italian regions are available and will be recommended as accompaniments for various regional dishes. enjoy the cosy dining room with its fireplace on cooler evenings, or the courtyard with doors flung open on warmer evenings.

Family Dinner Music and Entertainment: The Events are promoted at The House of Don Gelato