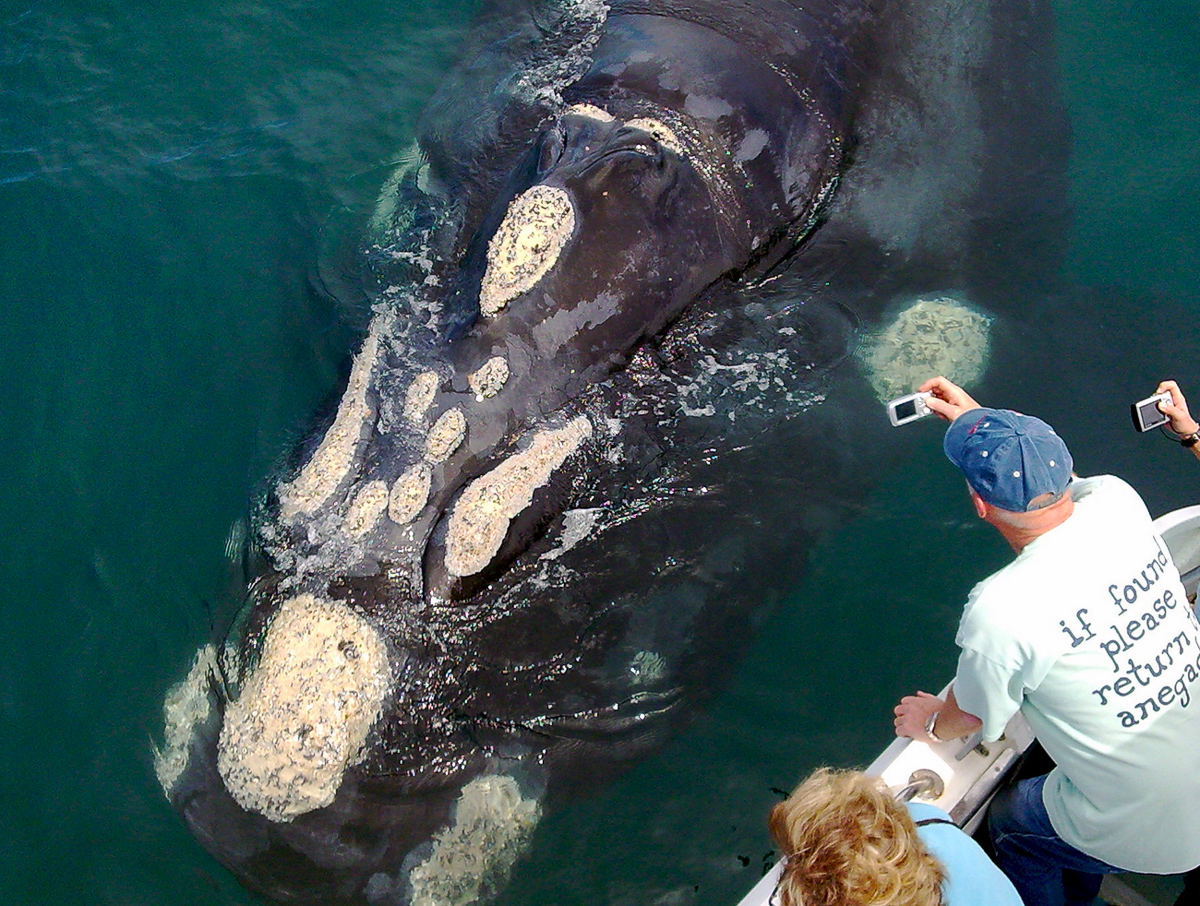 Ivanhoe Sea Safaris is regarded as one of the leading boat-based whale watching companies in South Africa. We also boast one of the limited whale watching permits allocated country wide. We specialize in Boat Based Whale Watching and we pride ourselves in offering a uniquely personalized service to all our clients.
We operate in Area 6 of Walker Bay which is celebrated as the best location from which to view the magnificent Southern Right Whales. Our guests are looked after in lavish style by our fully qualified, proficient and registered whale guides whose only duty is to make your trip as memorable as possible. The safety of our guests is paramount and we have all-encompassing public liability insurance.
Area 6 of Walker Bay has the town of Hermanus on its Northern shore and the town of Gansbaai on its Southern shore. The Ivanhoe launches from the quaint fishing harbor of Gansbaai, from there we travel along the Cliffs of De Kelders and on towards Plaat beach. Gansbaai (the true whale capital) is a beautiful, scenic 35-minute drive from Hermanus and a two-hour drive from Cape Town.
The whale viewing boat has fixed launched times of 7am, 10am, 1pm and often a 3:30 or 5pm Sunset trip (weather dependant), therefore we recommend taking the 1pm trip unless the later trip is running.
Whale season starts June and ends December, whale trips last 2hrs (if we find whales straight away) to 2.5hrs, we offer a money back guarantee in peak season (Aug/Sep/Oct/Nov) if we don't find Whales – We do not go to sea if we know the whales have not yet arrived or will not interact because of bad weather.
Whale viewing on "The Ivanhoe" off the shores of Gansbaai is world renowned for providing the best whale viewing in the World.
Card Facilities on-Line and at the Harbour.