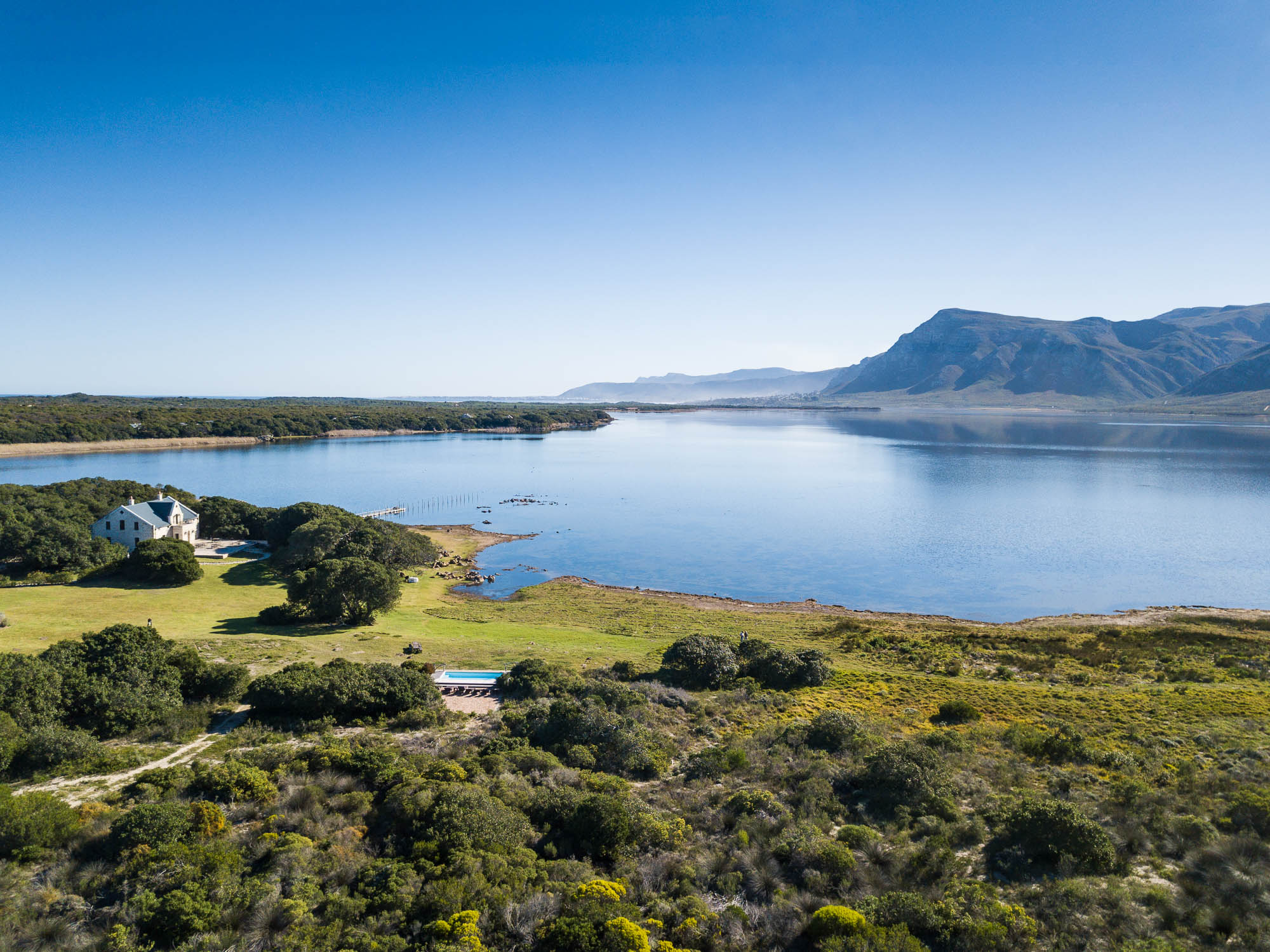 Spookhuis Cottages
Spookhuis Cottages, Wortelgat Road, Stanford, 7210

Reservations: 021 201 1650
After hours: 066 465 2440
Address: Spookhuis Cottages, Wortelgat Road, Stanford, 7210
Spookhuis Cottages (see our website for more detailed accommodation information)
Located on the south bank of the glorious Kleinrivier Lagoon, a 10 minute drive from Stanford.
For over half a century, adventurous spirits have sailed across the Kleinrivier lagoon to visit the abandoned 'Spookhuis'. Some camped on the grassy shore by the old stone homestead and told mischievous stories on moonlit nights. Today, the building stands resplendent once again in a glade of ancient Milkwood trees.
STAY WITH US: We have four delightful self-catering cottages, across the expansive lawn, inviting you to stay and soak up this dazzling site, less than a two-hour drive from Cape Town. The properties are set along one-and-a-half kilometres of unspoilt shoreline and 1 000 acres of indigenous fynbos and strandveld, that backs onto the Walker Bay Nature Reserve in between Hermanus and De Kelders.
Our clubhouse is now located in the historic 1892 Spookhuis, serving breakfasts and light lunches. To make your life so much easier, after a long drive, you are able to pre-order dinner dishes, braai platters, and breakfast baskets to be delivered to your cottage. Picnics and deli items can be arranged and bucketloads of activities are footsteps away. To crown this all we are just a ten-minute drive, down a dusty track, from the beautiful, quirky country village of Stanford.