Stanford is home to a uniquely South African product. Kiwinet has been growing from strength to strength, draping the bedrooms of local homes and luxury boudoirs of guest lodges in Southern and East Africa, the Caribbean and the Indian Ocean Islands with their elegant yet functional mosquito nets. From Out of Africa white that gently billows in the breeze to highly customised nets, dip-dyed in shades and hues or beaded to match individual requirements, the Kiwinet team is dedicated to delivering flawless nets that add romance to any bedroom, daybed or outdoor living area.
Robyn Lavender bought Kiwinet in 1998 from Sharon Jevon, a New Zealander (hence the name Kiwinet) living on a farm near Elim, who started the company in 1994. Robyn based the business on Boschheuwel Farm near Stanford until she moved the business into the village in 2005, and then secured its current premises which were opened to the public on 1 April, 2015.
Three Standard Ranges – Basic, Classic and Traditional – will accommodate your needs and budget to ensure you have a peaceful night's sleep. If you can dream it . .  . Kiwinet can make it.  The Hoopnet and Suspended Four-Poster, Kiwinet's two standard designs, are designed to dress cots through to king and custom-sized beds. Robyn's flagship Suspended Four-Poster Kiwinet floats over ones bed to create a four-poster feel that is magically light and airy.
Robyn is immensely proud of her team. She is always expanding her product range and is currently adding beautiful natural bed linen and other speciality bedroom accessories to the shop, situated near the entrance to the village on Daneel Street. She is dedicated to conservation and the environment and plans to build on her range of Consol solar jars to include other sustainable items. To minimise wastage and landfill, offcuts are used to make cushion covers, travelling, washing or lingerie bags as well as children's tutus so that no fabric goes to waste.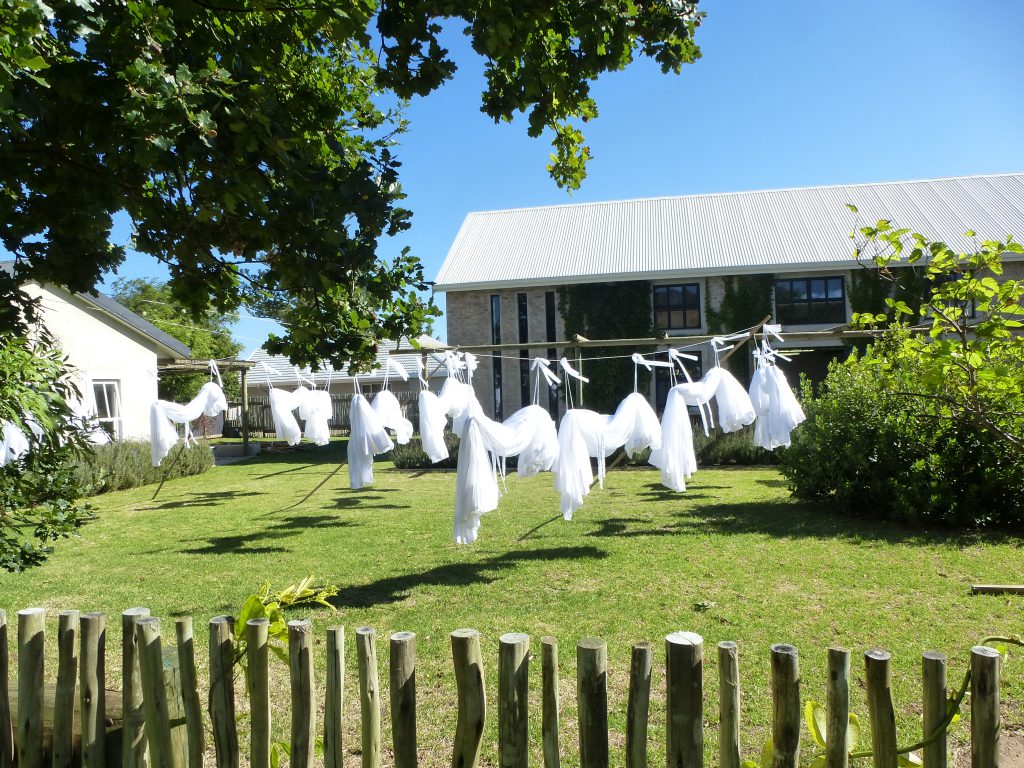 Kiwinet employs a team of local women and men who work cheerfully to the background rhythm of the radio. The constant snipping of scissors, hum of the sewing machines and swish of each net being hung and checked for imperfections while Kiwinets float on the line in the sun makes Kiwinet a vibrantly busy and yet calm place to visit.
Open to the public Monday – Friday 08:00 – 17:00, Saturdays 10:00 – 14:00
Contact: 028 341 0209
Email: info@kiwinet.co.za
Website: www.kiwinet.co.za
By Phil Murray