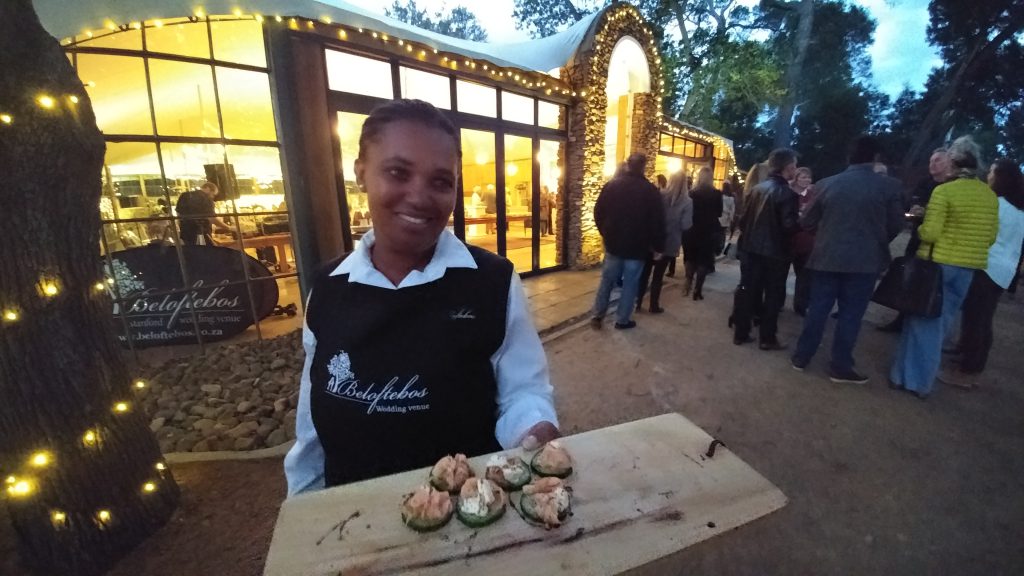 The Winter Long Table and Wine Pairing at Beloftebos was a magical night that saw 150 guests seated under twinkling lights, enjoying an elegant meal that was full of surprises. The rain beat down on the soft top of the ivory bedouin tent while the wind battered the wall of glass windows reminiscent of London's Crystal Palace at the turn of the last century. Sparks flew from crackling braziers creating a natural fireworks display in oak tree garden, and inside, guests were toasty and relaxed, warmed by the enormous fireplace, gas heaters and smooth local wines.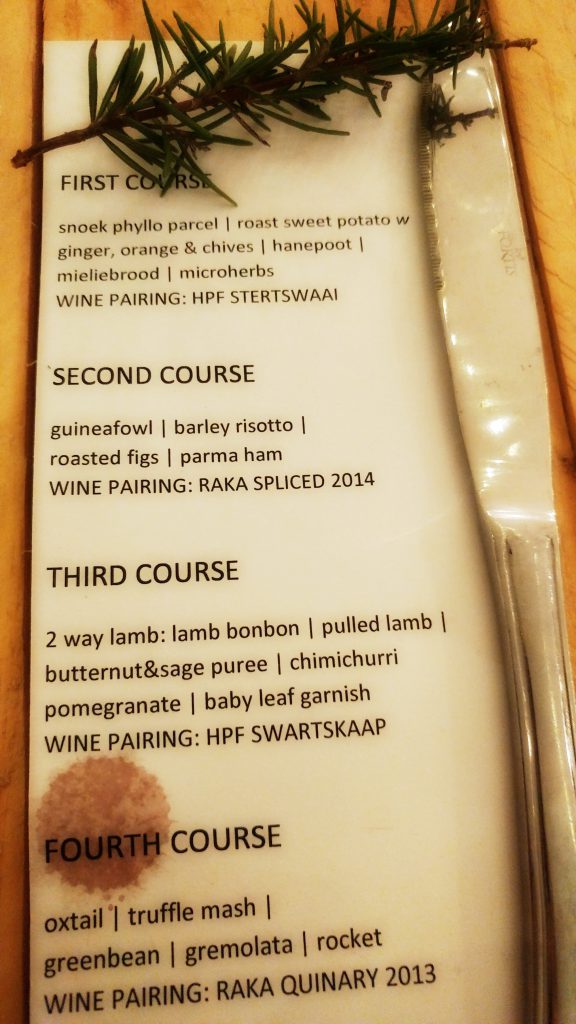 Chef Corneli pulled out all the stops as guests were greeted at sundown with glasses of Hermanuspietersfontein Bloos, Raka Sauvignon Blanc and trays of canapes around the braziers. Smoked salmon served on cucumber discs, bobotie springrolls, and amuse bouches of braised beef got the juices flowing before guests were invited inside to a table cleverly laid with bite-sized roosterkoek, Klein River cheeses, local honey and preserves.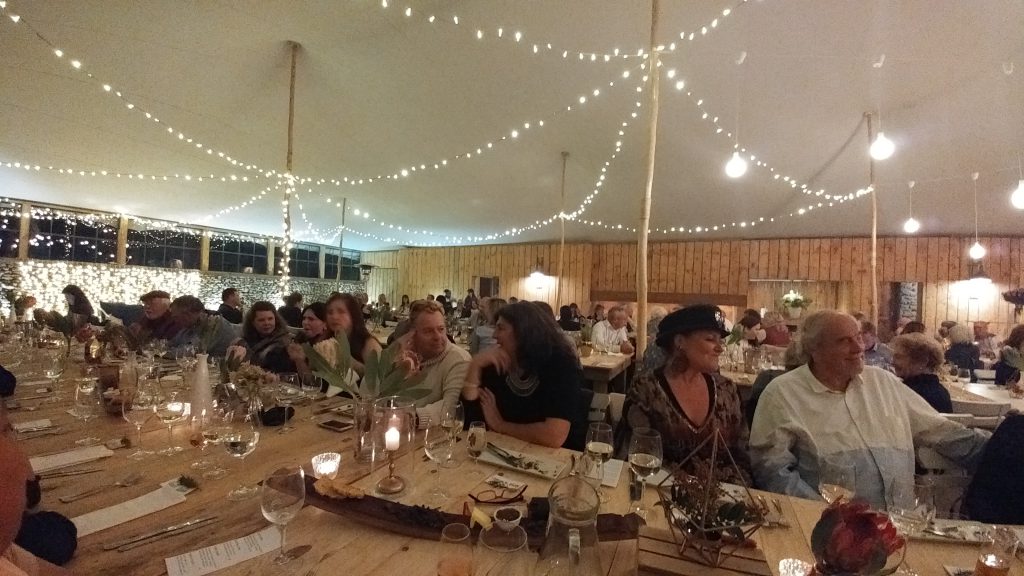 Three long tables of raw sanded wood were simply set with an array of simple vases and fynbos, and guests slowly found their way to their places, each lovingly labelled by hand with a simple sprig of rosemary. Andries de Villiers welcomed everyone in his warm, relaxed and cheerful manner, thanking his wife and the close family team at Beloftebos. The local Stanford Mill cut all the local wood for the venue renovation, while Grant Anderson helped with the architectural drawings. Beloftebos is now an all-weather venue which can comfortably accommodate weddings, conferences, and parties all year round.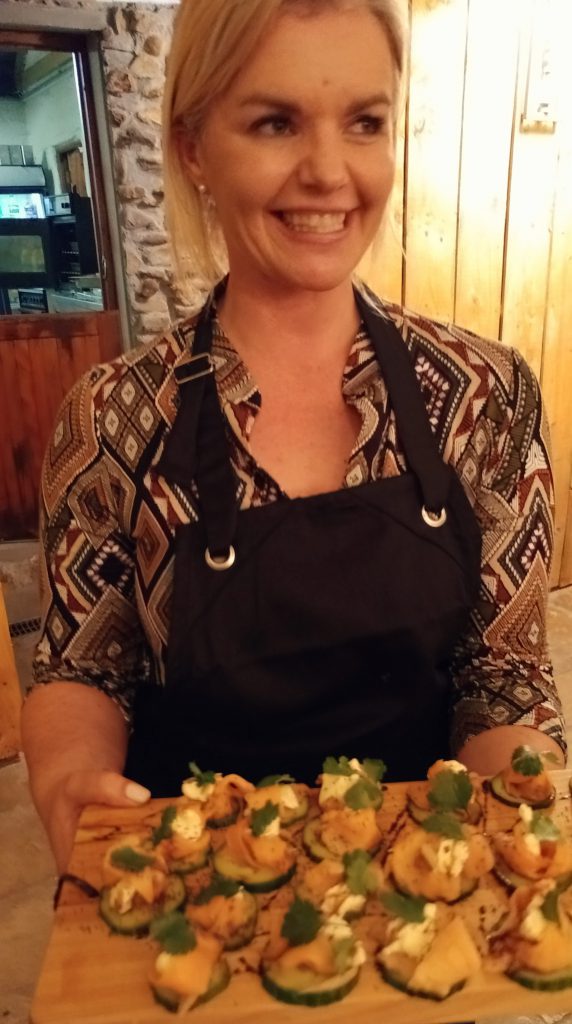 And you feel like family when you go to Beloftebos. The venue and decor has captured country chic at its best without any rustic stumblings and rusty excuses. The sense of simplicity and beauty is visible everywhere from the outdoor and indoor lighting and garden pathways, to the bathrooms. The warm easy smiles and laughter of the staff, and comfortable couches put everyone at ease. The band played an excellent line-up of fresh covers, and the vocals and harmonica added quality to the two guitars.
Four courses which cleverly mixed salty, sweet and savoury tastes of modern South African cuisine showed off the wines, grown by neighbours and friends of the de Villiers family, Hermanuspieterfontein and Raka. The guinea fowl risotto was a first for many, while the orange and ginger glazed and roasted patats were a triumph in themselves. The snoek samoosas would have impressed Marco Pierre White himself, but Chef Corneli had one more surprise for everyone after the 4th plated course. Wooden boards laden with little espresso cups of Crème brûlée with glazed oranges and chocolate brownies were set down the middle of the tables and completely stole the show!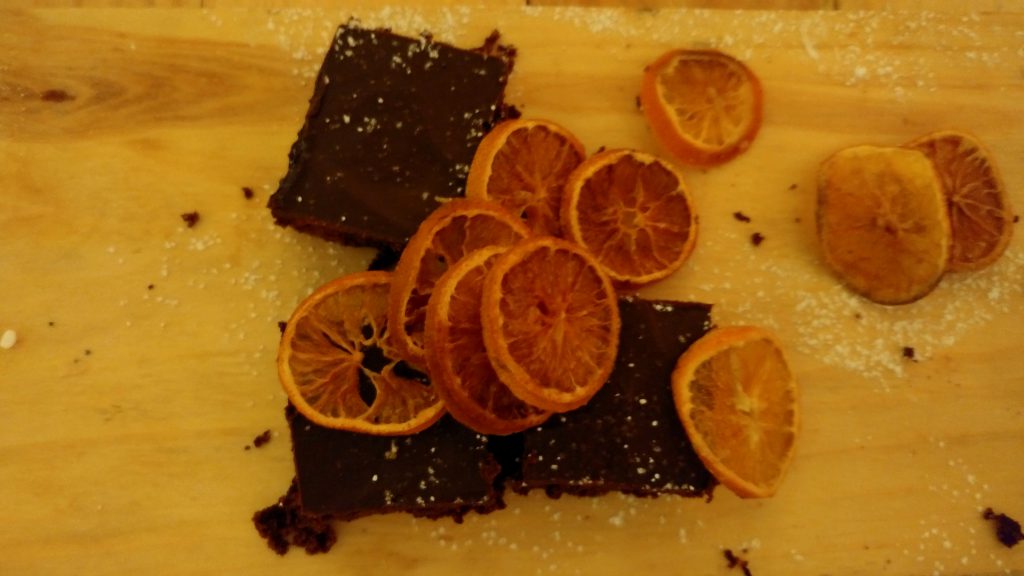 The Winter Long Table and Wine Pairing was an utterly delightful evening filled with sensory spoils. Beloftebos is the perfect venue for all seasons.
by Phil Murray