What's cooking, good looking? Are you dazzling your date with a homecooked meal, making a homemade card, and decorating your lounge with tea lights and rose petals? For those of you who are all thumbs when it comes to crafts, more boerie-on-the-braai than fillet steak, and are about as romantic as a beige pair of secret socks, we have some suggestions to help you surprise your Valentine.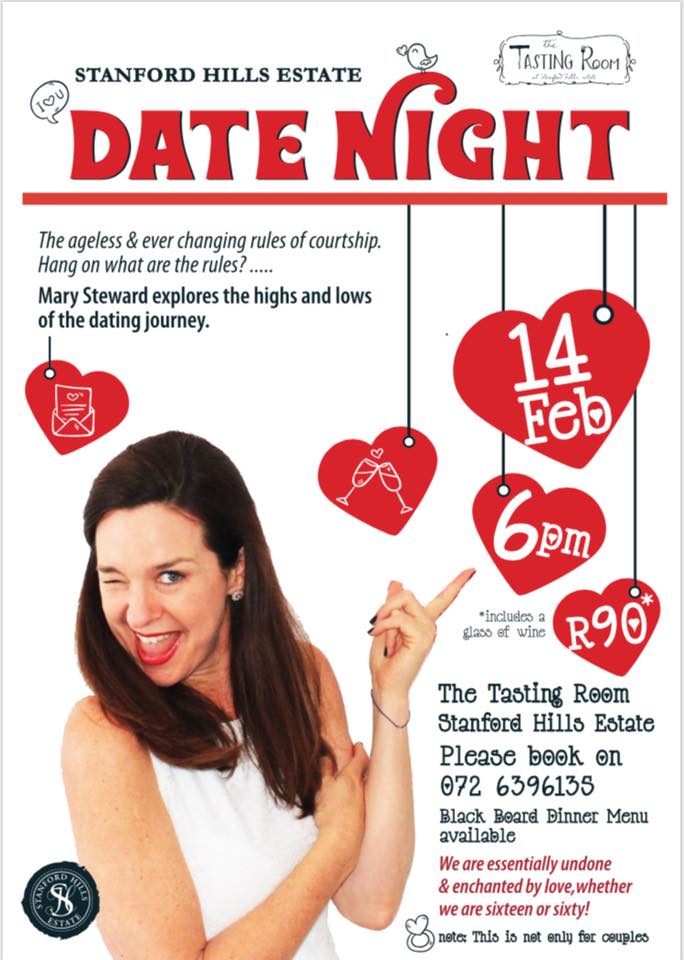 To book for a comedy evening with Mary Steward at the Tasting Room at Stanford Hills Estate, and enjoy this midweek Valentine's Day with Date Night for the whole family, click here. A blackboard menu and local wines will put hearts in your eyes.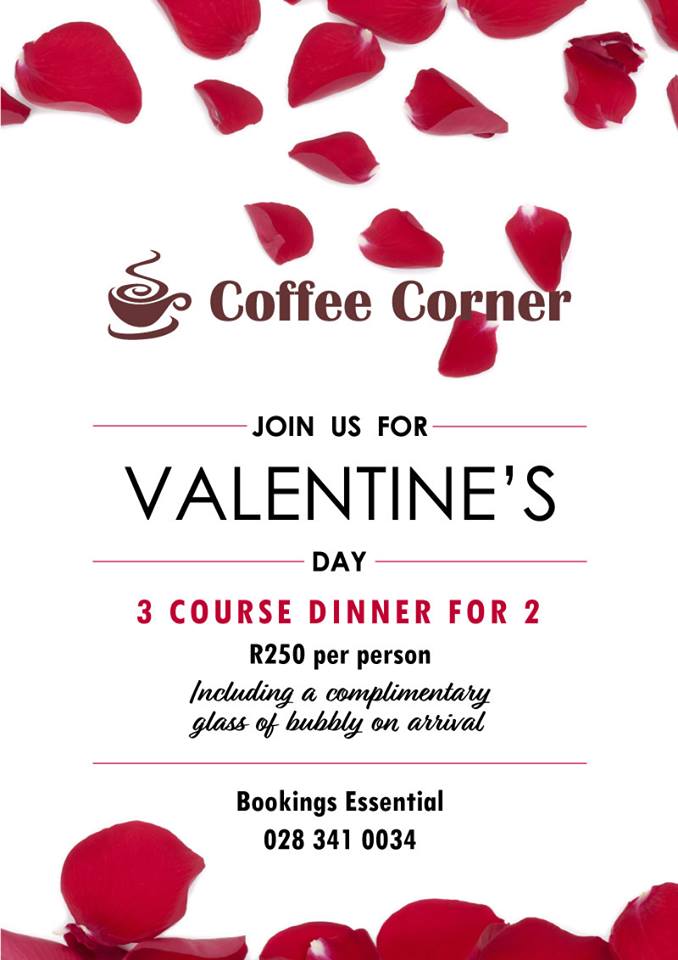 Feel like a romantic meal for just two people, in the restaurant or courtyard at Coffee Corner? Enjoy the welcome bubbly and 3 intimate courses click here.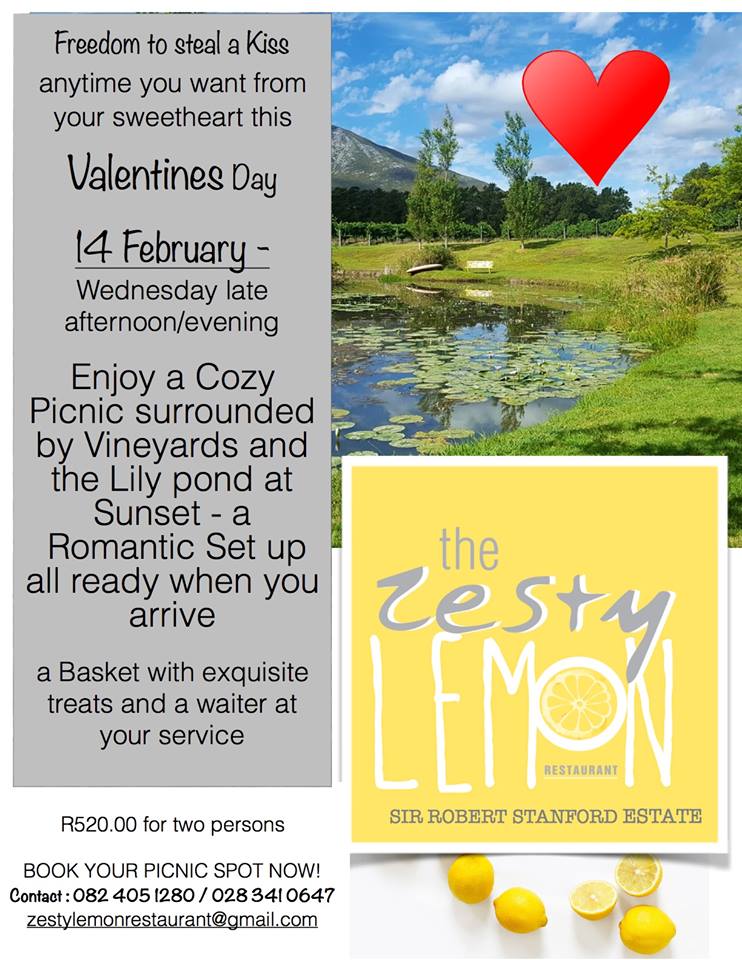 An al fresco picnic basket packed with lovely treats and a waiter on hand as your recline on the bank of the lily pond will fill your heart with pleasure at Zesty Lemon at Sir Robert Stanford Estate. For more information or to book, click here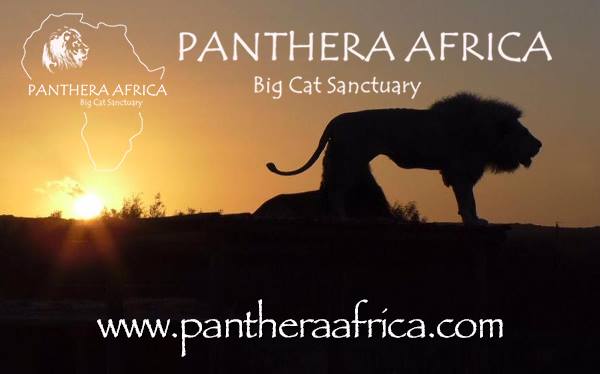 For something a little more on the wild side, why not book a special Valentine Sunset Visit at Panthera Africa and feel the deep rumbling roaring of the big cats at sunset? For more information or to book, click here.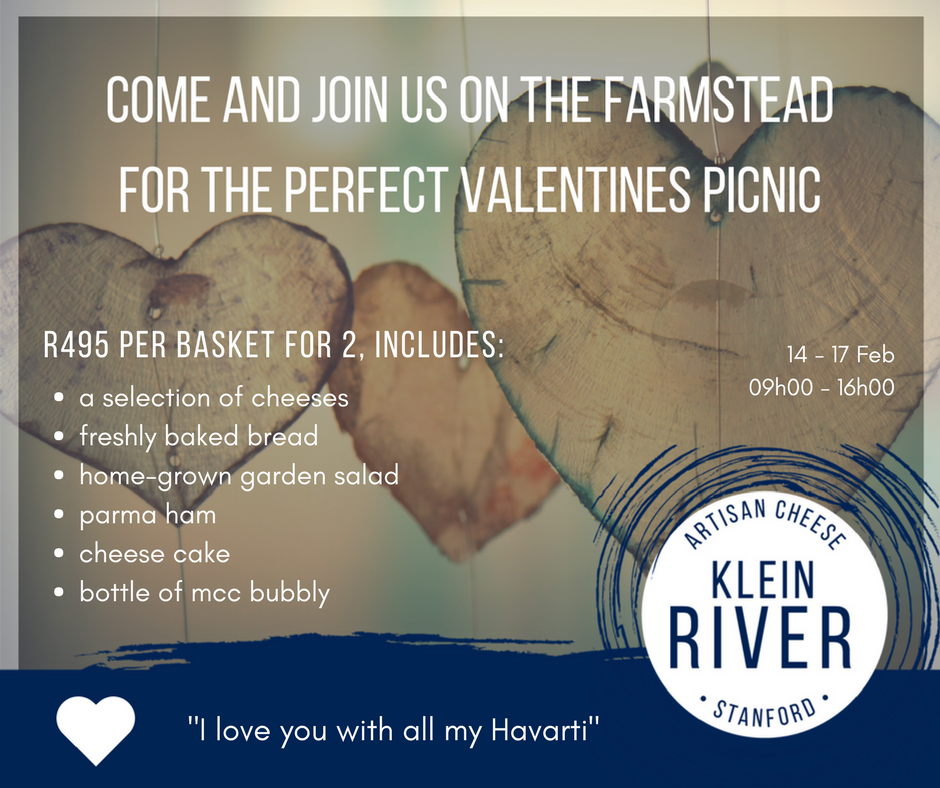 Klein River Cheese has decided to stretch Valentine's Day right from 14-17 February, so if a basket brimming with cheesey treats and a blanket thrown open on a lush lawn sounds like heaven to you, make sure you extend your Valentine time to include this.
You can pack your own picnic basket with charcuterie from Erwin or Martin's Deli, mature cheeses from Klein River Cheese and buttery bakes from Ou Meul. The Fynbos Distillery sells delicious grappa-based liqueurs, and Stanford Harvest has a wine shop with beautifully labelled wines that will knock your socks off. The Stanford Wine Route has some specials so pop in to one of the 9 boutique farms and choose your favourite. Welgesind has a special offer on their Romanse Blanc de Noir and Boschrivier is offering a cheese platter and bottle of wine at a show-stopping price!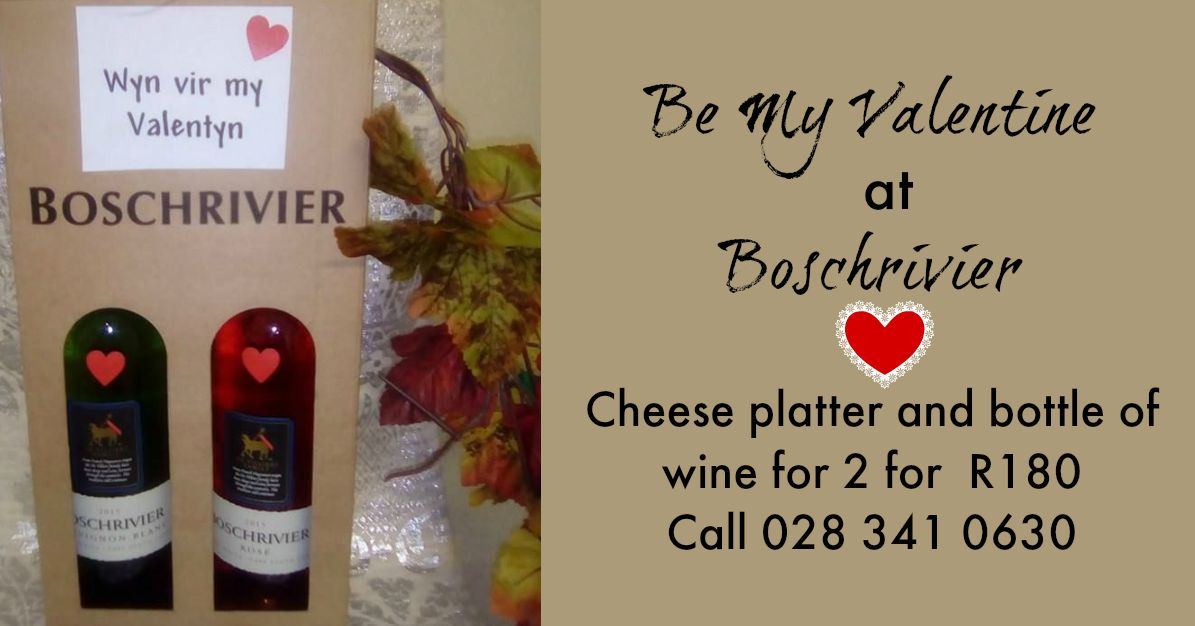 If fresh flowers are the best way to your Valentine's heart, why not keep them local and ditch the long-stem roses? Fresh bunches of fynbos are available in the village from OK MiniMark and the Village Emporium. Ou Meul has some beautiful wild olive saplings for the gift that will bear fruit year after year. And for an exquisite orchid grown right here in Stanford at Eikenhoff Nursery, call Debra to make an appointment and surprise your love with one of these beauties!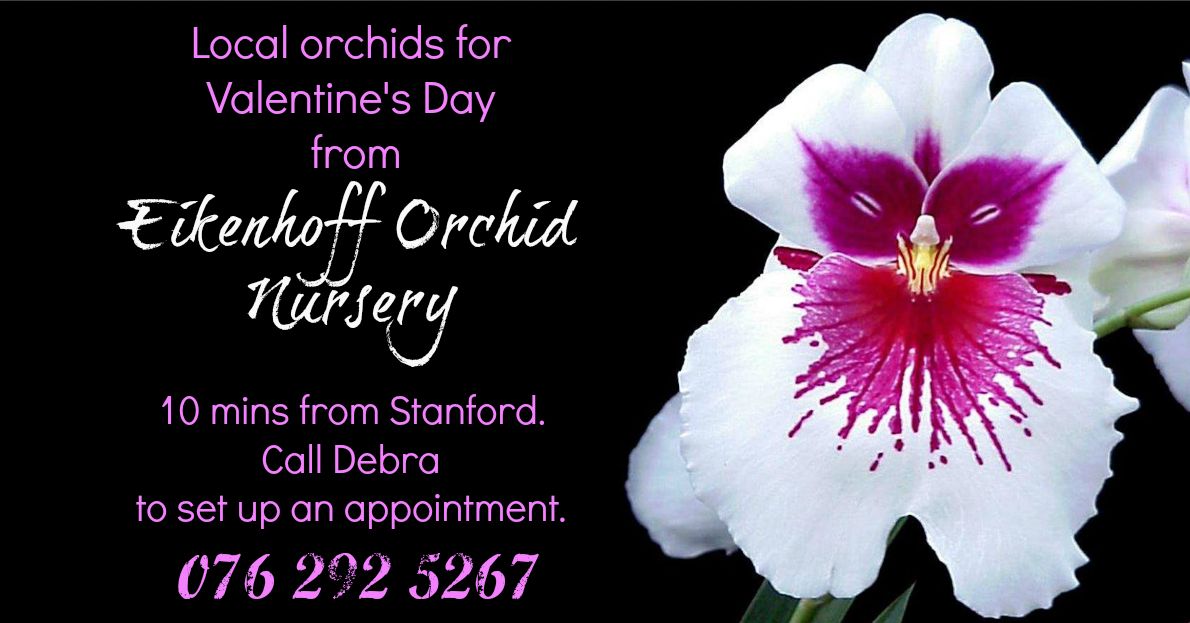 Antjie's Handmade Naturals are available from the shop on the stoep of the Stanford Hotel – sprinkle some of the Rose Geranium bath salts into a semi-shallow waterwise bath, balance a glass of Cap Classique from one of the local Stanford Wine Route farms on the edge of the bath, and let the evening follow its own path.
And if you are single, footloose and fancy-free this Valentine's Day, we strongly recommend the bath with bubbly anyway!
Words by Phil Murray, Stanford Tourism 028 341 0340