Watershed started their 'short, and very sweet' April Road Tour on the lawn of the Tasting Room at Stanford Hills Estate on Easter Sunday. Easter is traditionally a day spent with family; in my family, we don't go beyond the garden perimeter which is scoured for chocolate in the early hours, and casually rescanned throughout the day for any escapee eggs. This year, Easter Sunday also fell on April Fools Day. These factors might have made a live performance, in the late afternoon, a fairly hard sell for a live concert. Was it all a joke? We know Sunday concerts work in Kirstenbosch, but life slows down when you come to Stanford, even more than it does when you pop out of the city bustle, and into the Mother City's botanical gardens. And over the Easter long weekend, would anyone make it out of pyjamas by mid-afternoon in Stanford, let alone into a car and up to a wine farm with sugared-up kids?
Watershed frontman, Craig Hinds, admitted to being unsure whether a Sunday was going to work in Stanford. But luckily for us, it worked a charm and hoards of people turned up to listen to the dulcet tones of one of South Africa's favourite acoustic bands that has been weaving magic since 2000. Bedouin tents provided shade as people lolled and lounged on picnic blankets and deckchairs, and kids cavorted on the jumping castle and paddled around the waterlily dam. It couldn't have looked more idyllic – a 'perfect day, with perfect people,' Hinds called it. A neighbouring farmer pulled up in a tractor loaded with couches, kids perched on the top of the sturdy swing, and I hastened to spread out my blanky in one of the last remaining central spots. I quickly realised the reason why it was still available was because some early birds had marked out their spots with camping chairs, and were going to partially block my view. But my heart was filled with good vibes and an overriding sense of South African good will – nothing a gentleman's Panama hat could obscure.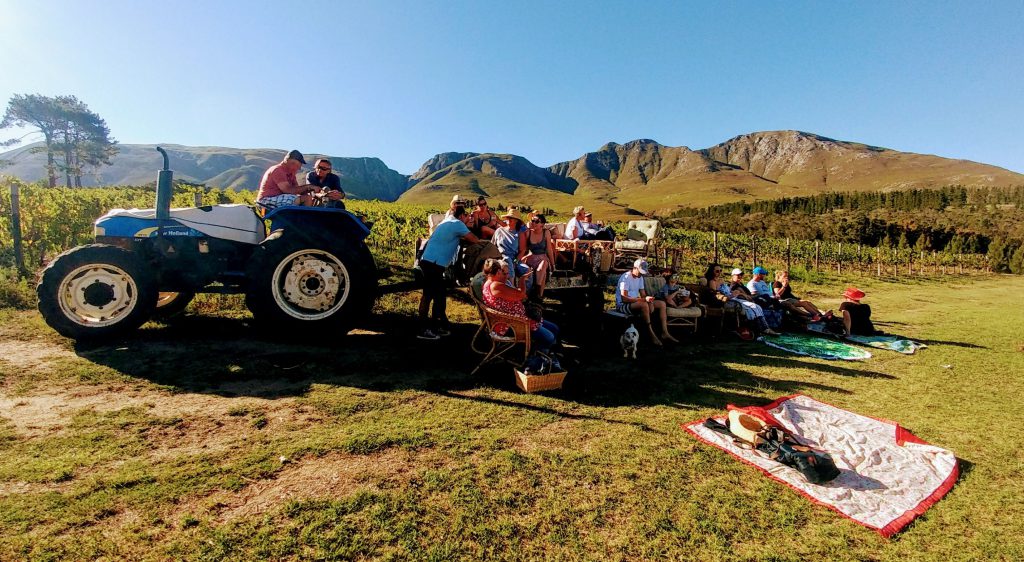 My goodwill faltered when I saw the length of the beer queue, but the peppy team of Stanford Hills barmaids made quick work of it, keeping my good mood intact. And the food trucks handled the crowds with ease, serving tornado-tatoes and other delicious festival-style food.
Watershed kicked off their performance with 'Close my eyes' – a solid favourite from the 2006 Mosaic album. Everyone was swept away with the melody, singing along and swaying to the familiar tune. The 1000 strong audience was made up of a delightful mixture of young and old, glamourous and casual,  and the band engaged warmly with the crowd, getting cheers from those from Hermanus, Cape Town, Stanford and even a contingent from the middle of the Free State.
The line-up included a sprinkling of original songs from all the Watershed albums, including Watch the Rain, My love is gone, Nothing about you is the same and Letters, glittering and perfect on a balmy afternoon. And as it was Easter Sunday, a pucker Watershed rendition of Leonard Cohen's epic Hallelujah seemed fitting. A rhythmic cover of the Waterboys' Fisherman's Blues and Counting Crow's Mr Jones nailed the brief as those audience members who came of age in the 90s sang along. A few couples were spotted busting out some langarm moves on the bank of the dam – always a good sign.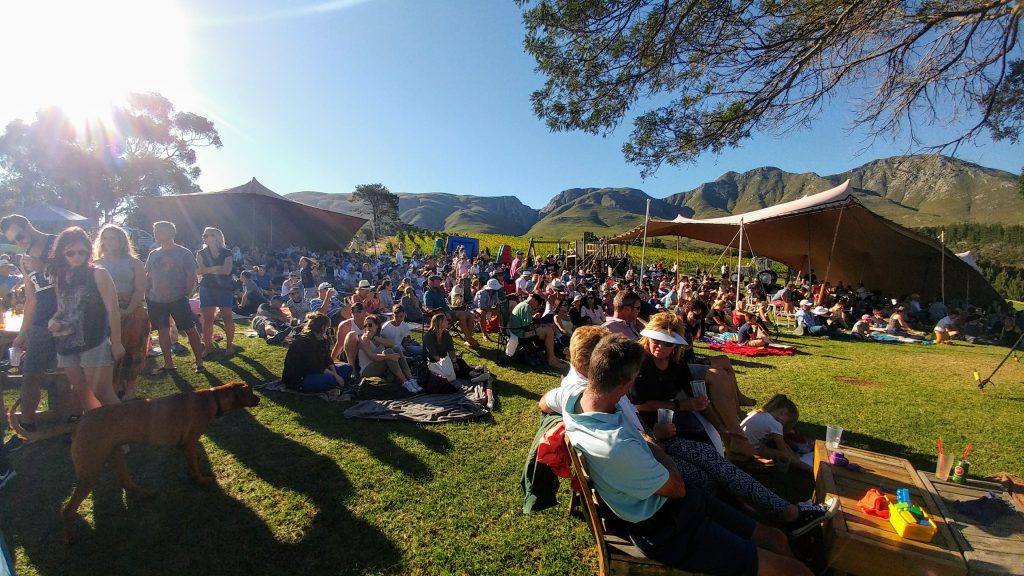 The variety of instruments from the bass and acoustic guitars, drum and violin to the ukelele, tambourine, and harmonica, along with resonant lyrics is what has earned Watershed wide respect and a loyal following across generations. Guest artist Renata Riedemann's violin added a sound reminiscent of Irish moor mists as well as the jaunty sound of a fiddle. And they saved their first hit, Indigo Girl (2000) for last, delivering it loud and true to the fans. What a superb Sunday afternoon! Step aside Kirstenbosch Summer Concerts because Stanford Hills Estate delivers a top notch open air concert. And we have it on good authority that the team from the Hills is going to keep building their live music line-up, keeping it fresh, proudly South African and strictly full of good vibes.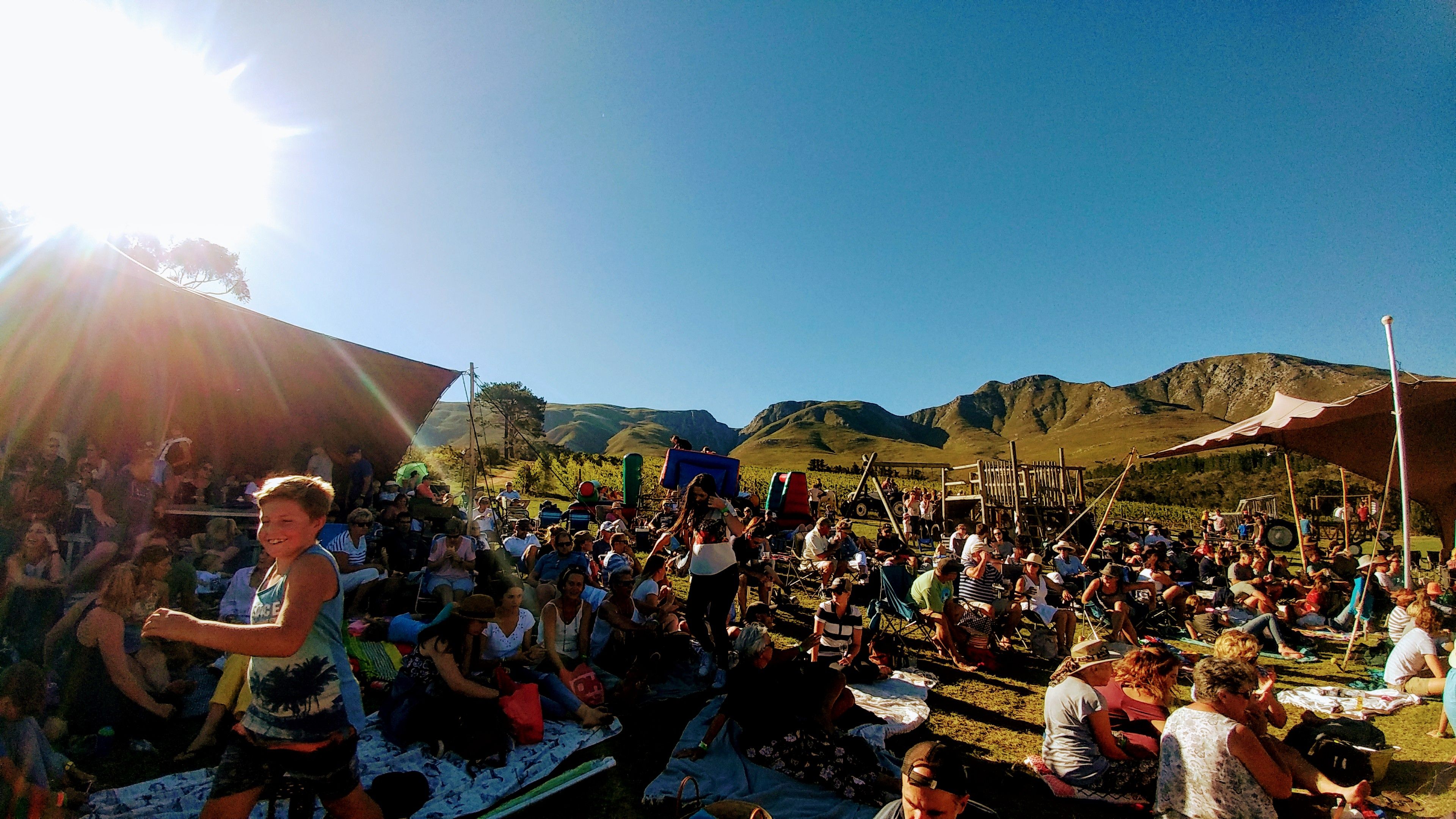 Thank you to Stellenbrau, sponsors of this Watershed April Road Tour. The beer and the gees was lekker.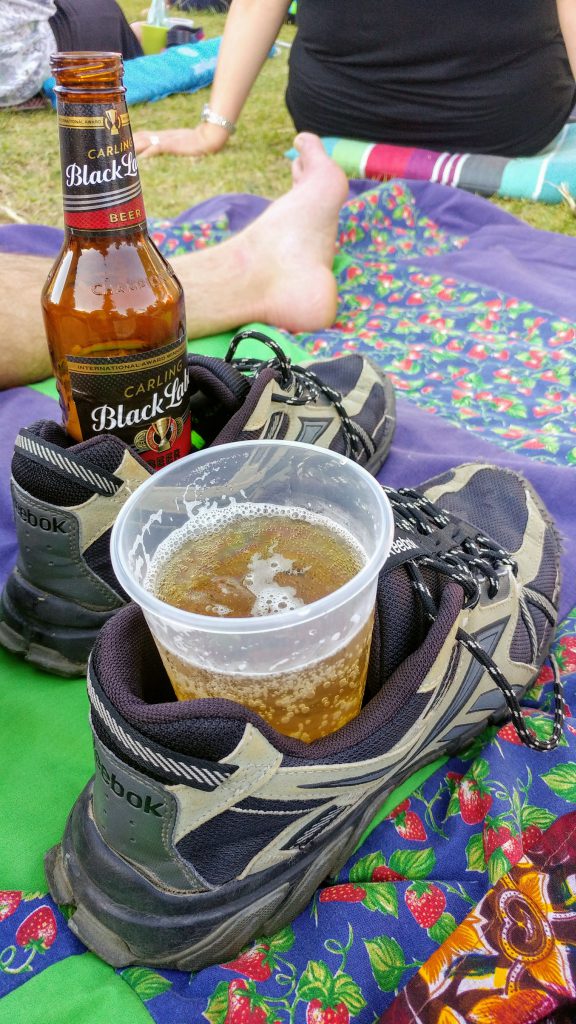 Words by Phil Murray