Have you noticed how it never rains, and then it pours? The beautiful drenched Market Square in Stanford is testament to how much it has been raining in Stanford, and the puddles and deep cool tussocks of grass fill us with childish glee. The wild sprouting mushrooms push their way towards the sunlight 3 days after the rains so keep your eyes peeled for those illusive mushroom foragers who are trying not to make eye contact and give away their hunting ground secrets.
And another thing that fills us with glee is the up-and-coming weekend which is about to sweep us off our feet. Are you ready for it? This is how we plan to fit it all in and you are invited to catch us if you can…
WEDNESDAY
Aerobics Revival in Stanford. See you there in lycra as the village meets in the Community Hall from 18:00 – 19:00. R10 per person is practically still 80s rates!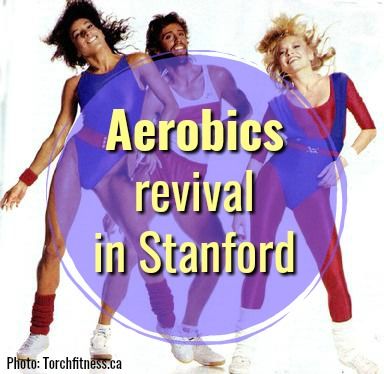 THURSDAY
Stanford Full Moon Tree Walk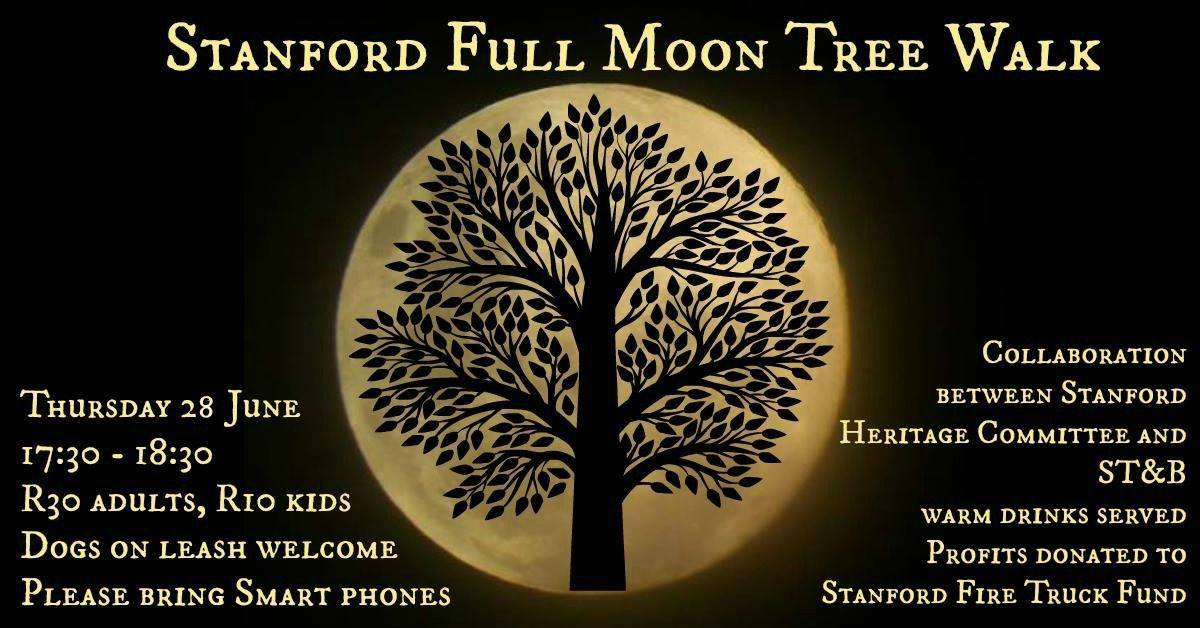 Join our monthly Wandelpad Stroll and learn how to join the heritage Committee's Significant Tree Survey. Afterwards…sherry!
FRIDAY
Take a deep breath, light a fire and drink some local wine. We are going to need our energy for tomorrow…
SATURDAY
First thing's first, don a hat for Haturday and post a selfie using the hashtags #Haturday #Visitstanford to stand a chance to win a prize.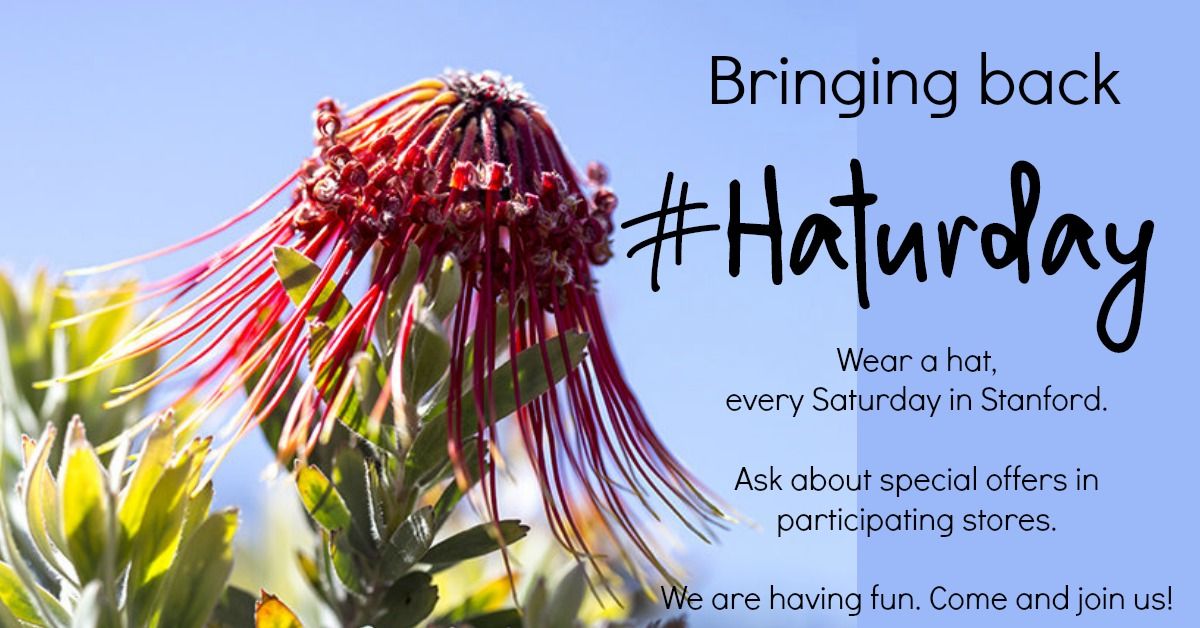 Then it is time to browse through the treasures on display at the Stanford Junktique Market in the Tourism Courtyard, 09:00 – 12:00. Breeze a little further down Queen Victoria Street to fill your basket with weekend foodie treats at the Saturday Morning Market on the stoep of the Stanford Hotel, also 09:00 – 12:00.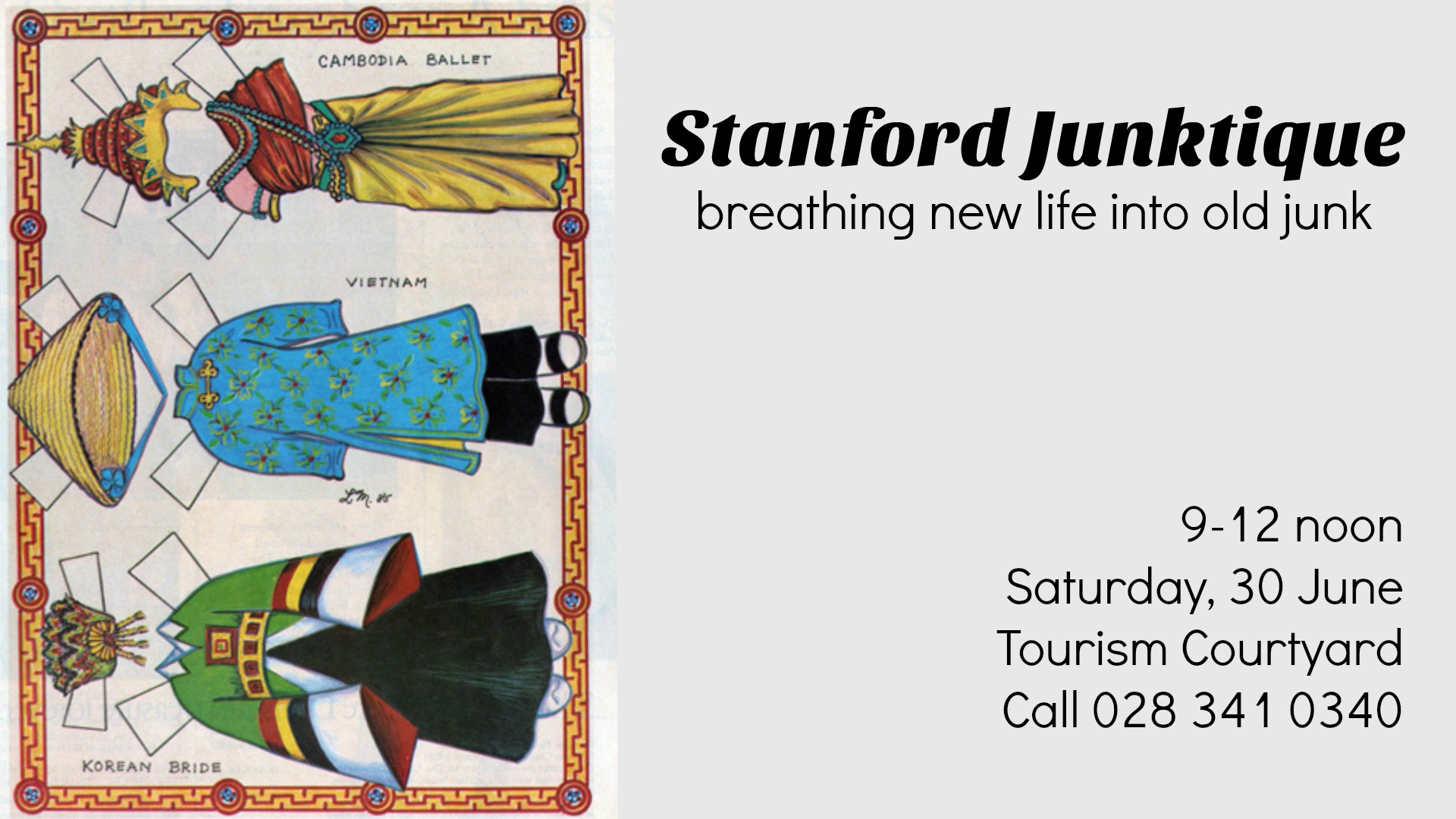 There is also time to take a slow drive on the Papiesvlei Road to the Open Day at Eikenhof Orchid Nursery. It will take you just over 10 minutes to drive there, but it will be oh-so-worthwhile to see the orchids and cymbidiums in full bloom, and for sale at special prices.

And then, pack a jersey for Hops at the Hills, a celebration of local craft beers at Stanford Wine Estate. This afternoon event is full of live music, fun for the kids, good food and beer, and usually sees people dancing under a rainbow, alongside a roaring bonfire. Make no mistake, Hops at the Hills is full-on fun.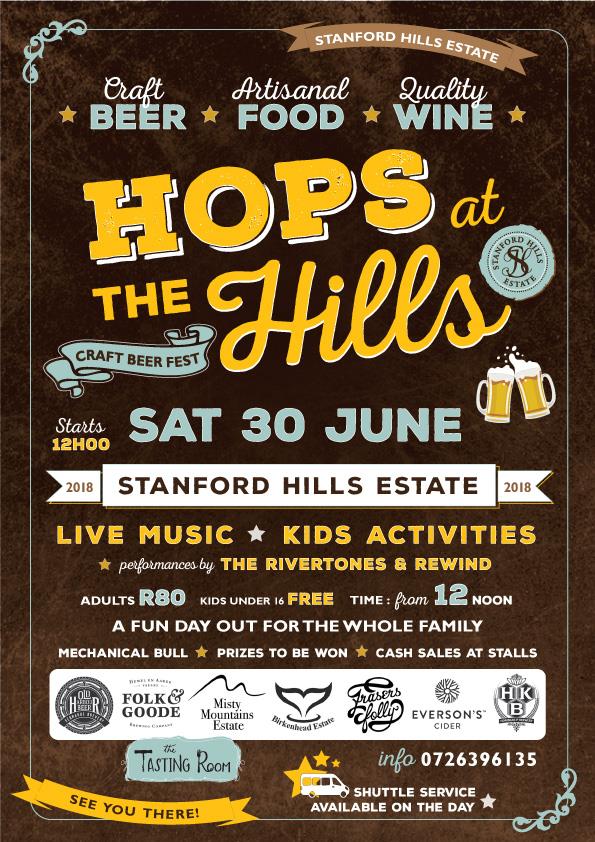 SUNDAY
This day is for winding down. Make it about good food at one of Stanford's restaurants, or good clean air as you walk off the ultimate weekend on one of the walking trails inside, or outside the village. Do the self-guided heritage walk around the town with a map available from the Tourism Office, and drop in at the shops open along the main street.
Phew, what a great week!
*Make sure you read our weekly 'What's on' every Thursday for all events in and around Stanford. Ask to join our mailing list by emailing ask@stanfordinfo.co.za
Words: Phil Murray