Stanford's Home of Mead and the Harvest Kitchen celebrated the revelry of the Middle Ages
Noble knights and their lovely ladies descended upon Stanford Harvest on Friday, 27 July, for the launch of a 'Meadieval' Feast during the Blood Moon eclipse. The decor consisted of flags, shields and weapons, and long wooden tables decked with earthenware, goblets and candles. Outside, the fire pits, stocks and banners transformed the restaurant and surrounds into a magical, medieval setting filled with magic and excitement.
Young maidens welcomed the noble guests with song and dance on the lawns, whilst wandering minstrels serenaded the handsome crowd. All enjoyed the sunset whilst sipping Athol McOnie's centuries-old, family recipe for Mead, described as the Drink of Gods.
The staff of Stanford Harvest together with Viv & Athol looked striking in their cloaks, masks, tights and hats. Raucous laughter could be heard as more people arrived, dressed in magnificent costumes, wearing crowns and jesters' colourful, pointy hats. The mood for revelry was set!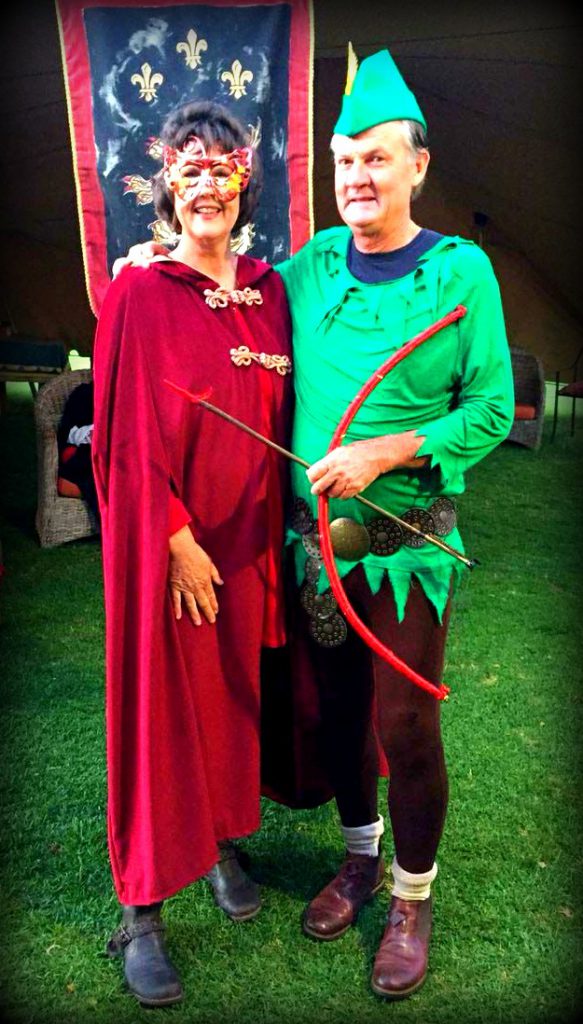 And then the Vikings arrived! Outrageous and strapping men carrying long staffs with horns, and sexy warrior women, rolled in looking like they stepped off the set of Game of Thrones.
Royal trumpet fanfare announced the arrival of King Peter & Queen Jami from Castle Herriot descent as they made their way to the top table, lording it over the wenches and lackeys.
Viv McOnie and her kitchen team spoilt everyone with a magnificent spread of four courses – most would gladly pay double for that meal. Athol kept the mead flowing, made from bee hives kept on the farm.
Belly dancer, Alyssa Bellingan, and troubadours, Jerry Fourie and John Gnodde, entertained throughout the evening. Guests took home prizes for best dressed, best morale, best cleavage, best limerick, scariest outfit and cutest couple.
Stanford Harvest knows how to throw a bash that will live on in the memory books. Book now for birthdays, stag nights, bachelorette parties and end-of-year functions. The Stanford Harvest Team will work its magic to conjure up the most fun you can have in one place. Contact us on 083 409 8126
Words by Janet Marshall and Phil Murray