We've rounded up some of our favourite Instagram photos taken by our Stanford Tourism members to give you a glimpse into art, weddings, activities, accommodation and the gorgeous landscapes that make up Stanford and surrounds. Enjoy! And if you're an avid tapper of the photo button, tag us on your next visit to Stanford with #visitstanford and be sure to follow us on Instagram @visitstanford.
Goodwill Mountain Farm (@goodwillmountain)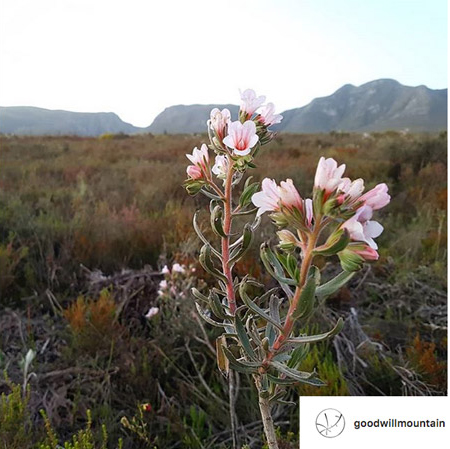 We love Goodwill Mountain's celebration of spring! With rolling views of the Stanford Valley, the farm is nestled on the side of a mountain. Accommodation options range from lovingly restored labourers' cottages, to a Villa sleeping 8-10 guests.
Find them on Stanford Tourism Website here.
Panthera Africa (@panthera_africa)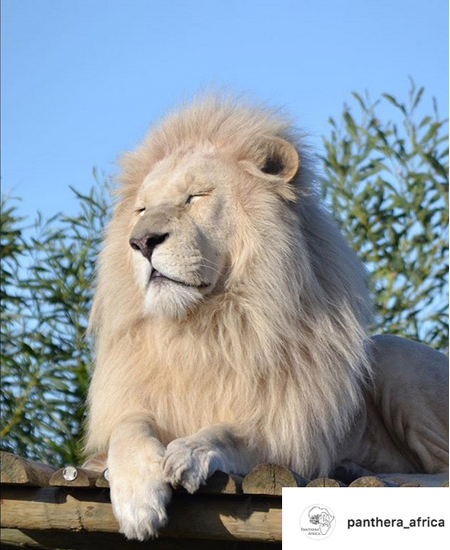 Someone else enjoying spring is Panthera Africa's gorgeous white lion, Oliver. If you'd like to make the most of the warmer evenings, why not book a Sunset Visit and experience the magical cats of Panthera in a unique atmosphere. Pre-booking is essential, you can find out more here.

The Zesty Lemon Restaurant (@zesty_lemon_restaurant)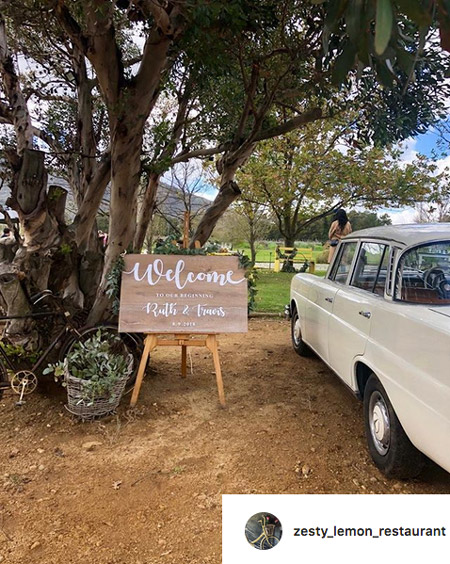 If picture-perfect country weddings are your thing, you're spoilt for choice in Stanford. We just love the mood of this recent wedding captured at The Zesty Lemon – vintage and retro country looking gorgeous!
In addition to small weddings, they also hosts team buildings, year-end functions, birthdays and kids parties.
Find them on the Stanford Tourism website here.
Graze Slow Food Café (@graze_cafe)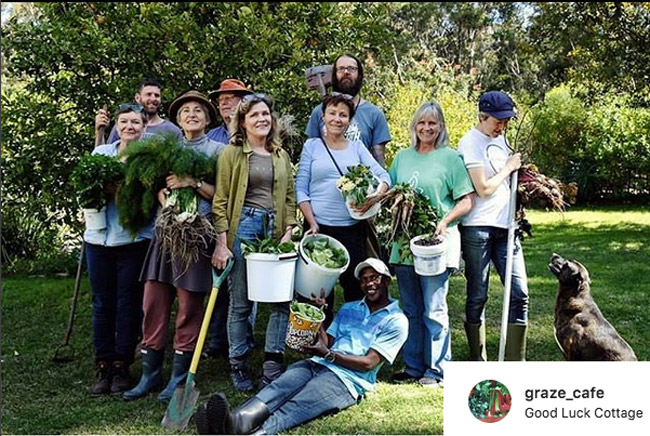 Graze Slow Food Café recently hosted yet another successful Self-Sufficiency Workshop. Participants learnt about animal husbandry, gardening and growing their own organic veg, herbs and fruits. Beekeeping looked like loads of fun (and pretty sci-fi) and cooking, bottling and preserving skills sent the participants home feeling like true pioneers (and no doubt friends and family will receive something pickled or fermented under their Christmas trees). To find out more about their Costal Forage in December click here.
Su Wolf (@sutroywolf)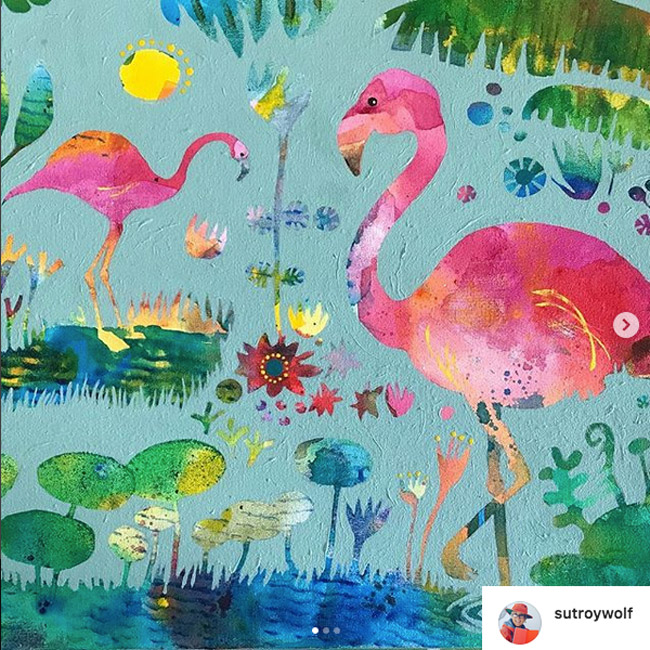 Whimsical, quirky, playful, and of course, colourful, Stanford Artist Su Wolf's work will tease your lips right into a smile. Her Instagram feed is a welcome patchwork of colours, inspiration and her travels – as well as some snaps around the village too. Read more about Su here, and why not book an appointment to visit her studio?
Blue Gum Country Estate (@bluegumcountryestate)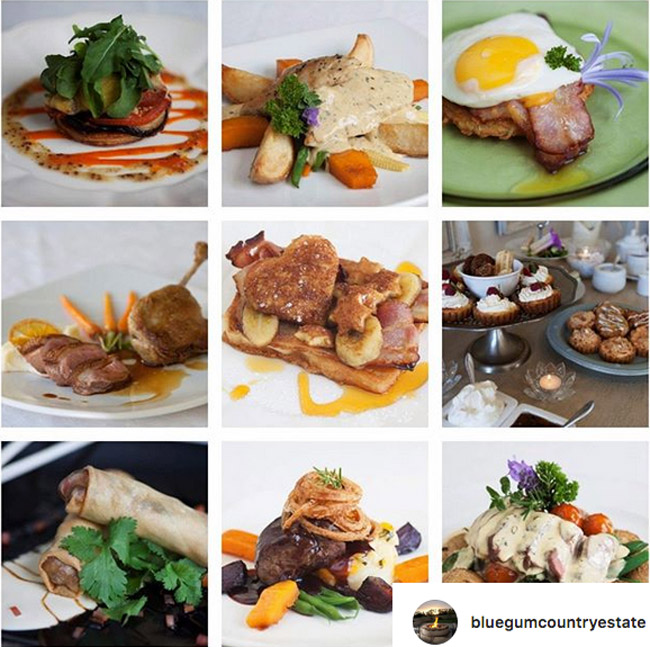 If a foodie getaway is on your wish list, accommodation establishments like Blue Gum Country Estate mean you never have to wander too far from your comfy room to find delectable dishes. Cleverly, Blue Gum's restaurant has two sections – one more informal ideal for family get-togethers and open for 3 meals a day (BARKE), while The Blue Gum Restaurant caters to Adults only for more romantic dinners. The same menu is served at both sections, so the atmosphere choice is up to you.
Find out more about Blue Gum Country Estate here.
African Horse Company (@africanhorsecompany)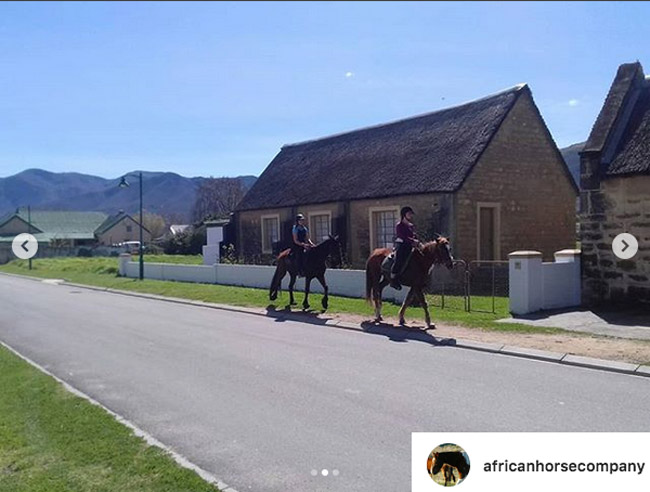 Saddle up and see the sights of Stanford and surrounds on horse back with African Horse Company. Enjoy an outride (around 1-3 hours) or gather your gusto and go for an overnight option – from 2 to 10 days you'll really see some magnificent Overberg sights. Find out more here.
Springfontein Wine (@springfonteinwine)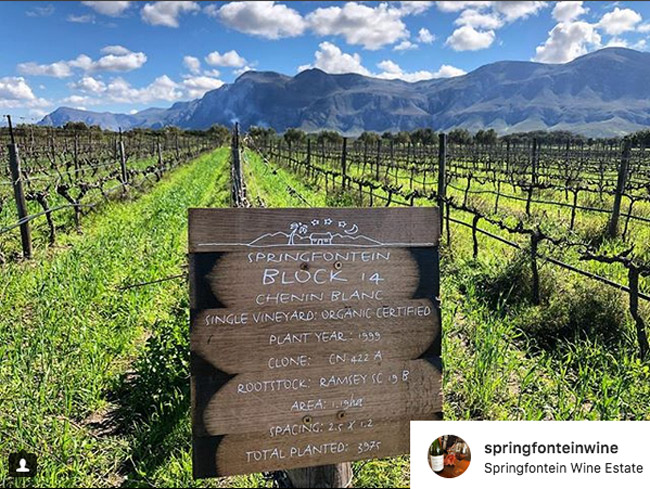 Delivering wines that are "a combination of nature and human craftsmanship," Springfontein Wine forms part of the @stanfordwineroute and showcases some South African favourites like Chenin Blanc and Pinotage as well as the 'regulars' like Merlot, Cabernet Sauvignon and Chardonnay. Springfontein also have a small planting of Petit Verdot, Semillon and Sauvignon Blanc.  Pop into their Springfontein Bar(n) for tastings and food served daily from 11-9pm.
All photographs property of the respective members.