25 NOVEMBER 2018, 10:00 – 15:00
Stanford Market Square
The annual charity Toy Run has become an icon in South Africa since its inception in 1982 and is celebrating 33 years of giving and caring for those less fortunate during the festive period. It is now the largest motorcycle-related charity event in Southern Africa and arguably the world.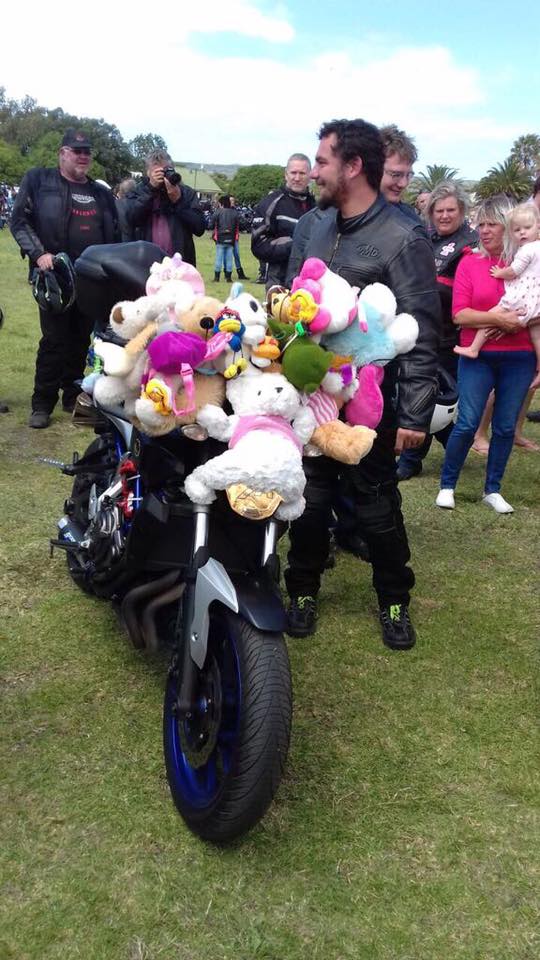 The Overberg Toy Run 2018, will be hosted by Stanford and motorcyclists will park on the Village Green (Market Square) on 25 November 2018. It is a national event supported by the Overstrand Municipality and administered via the Stanford Tourism Bureau (Stanford Info). Bikers and spectators are all asked to bring a plush toy and child's gift to donate, for both girls and boys.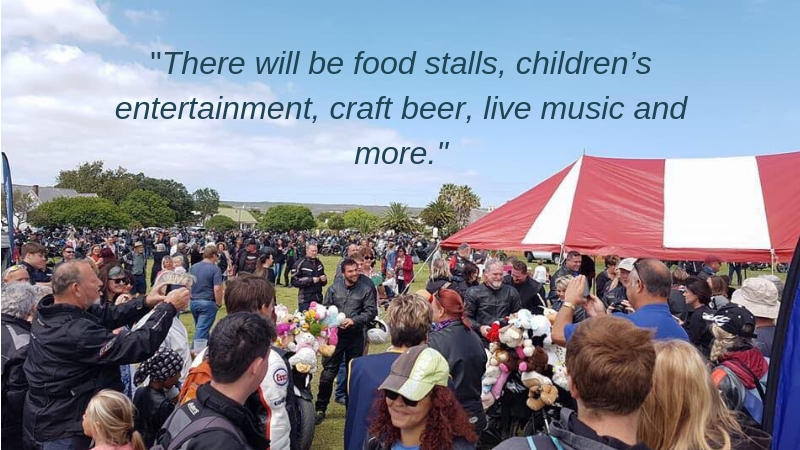 There will be a market on the Market Square to which there is free entrance to spectators, families and motorcyclists alike. There will be food stalls, children's entertainment, craft beer, live music and more.
Bikers will be meeting at Gansbaai Wimpy 8:30am (riding via R43 to Bredasdorp), Bredasdorp Wimpy 09:30am, Hermanus Wimpy 08:30am (riding via Hemel 'n Aarde to meet Caledon riders), and Caledon Wimpy at 09h30 – all to convene at Van Braakel Store and then to the Market Square in Stanford. Expectations are for more than 700 bikers to participate this year's event.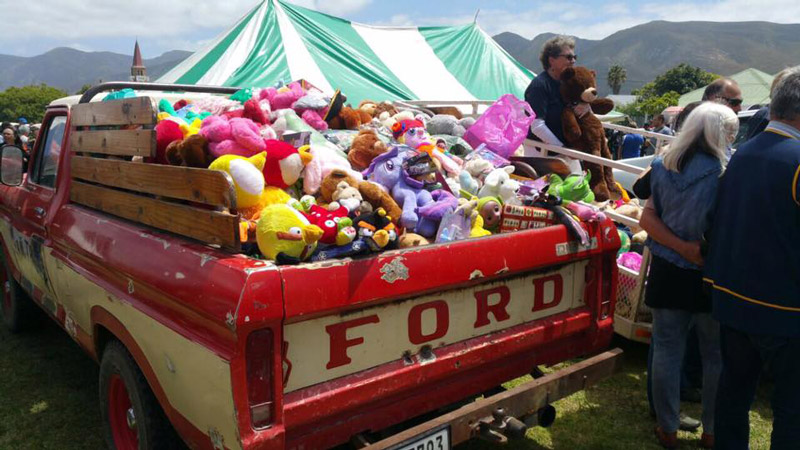 The Toy Run provides an opportunity for motorcyclists to donate toys, educational items, etc for collection by Stanford Rotary for the distribution as Christmas gifts to disadvantaged children of all races in orphanages, shelters, homes and hospitals throughout the participating Overberg communities.
For more info, please see the Overberg Toy Run Facebook page
Photos: Overberg Toy Run Facebook
Contact:
Nicky Currie of Stanford Tourism 028 341 0340 or ask@stanfordinfo.co.za
Eddie Noble 083 261 5675 enoble@mweb.co.za