Turn off the R43 from Hermanus up a gravelly road sprinkled with restaurants and vineyards and you'll find Stanford Hills – a guest farm, function venue, vineyard and restaurant and flower farm born out of a love of family celebrations. We sat down with co-owner and entrepreneur, Jami Kastner, to find out more about making a success of life in the hills.
"Born out of family & celebrations – the good things in life and everything kind of came from that. Being parents ourselves we wanted to share our great life here on the farm. It gives us great joy!"
Having grown up in the area, with a keen eye for business and hospitality, Jami and husband Peter purchased their farm on April 1st 2005, an auspicious day for a young couple who originally started with Protea farming but soon branched out into the then unknown territory of wine – a decision Jami admits was both naive and a little crazy, but one which has guided their business into the food and hospitality realm.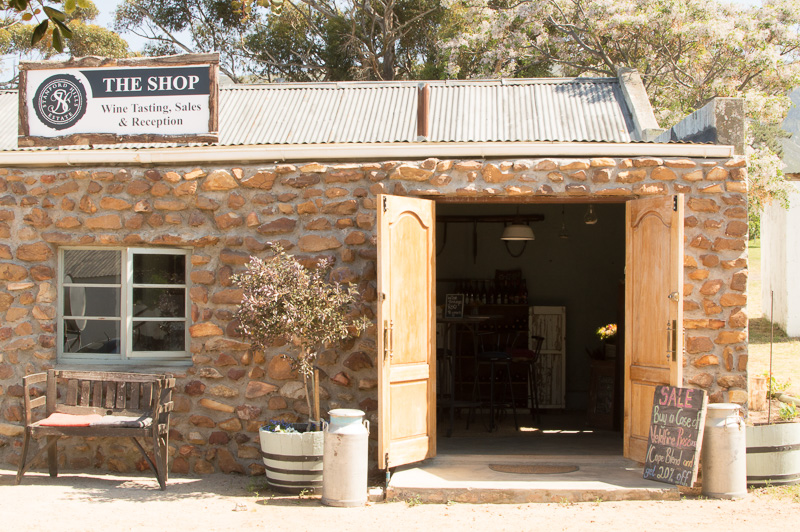 A small rustic building with gorgeous views over the dam grew from a deli/picnic type spot into a small tasting room for their estate wines and now has blossomed into a 140-seater restaurant with the same gorgeous views. The growth of the restaurant opened up the opportunities for special occasions and eventually weddings.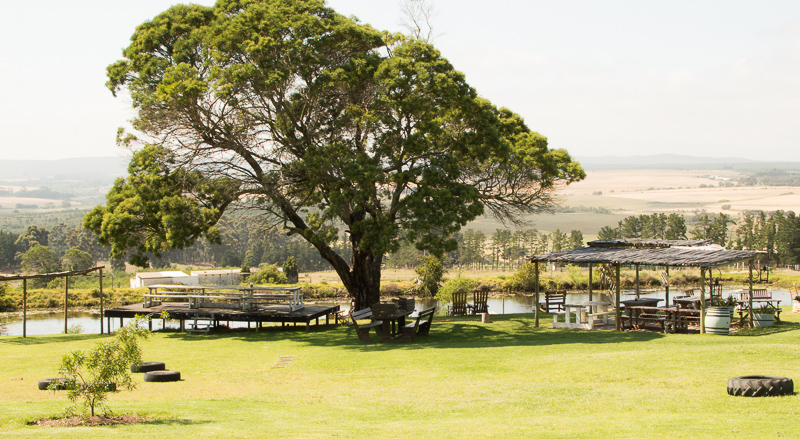 Live music concerts with some of SA's finest musicians can also be enjoyed in the summer months with families spread out across the green lawns soaking up the sun, sounds and local food & beverages.
With each venture, the couple have been conscious of allowing for organic growth – while some elements were on their original business plan, others have grown from observing and listening to their customers' needs, and branching out when the brand and team were confident and ready for the next step – bearing in mind that the new additions needed to reflect the brand's values:
"Everything we do reflects a celebration of life" says Jami. From the food people enjoy to wine, beautiful pincushions or a family-holiday in one of the cottages or the Africamps. Keeping this ethos at the core of their brand has guided the family, and other entrepreneurs looking to enter the industry would do well to take note of their passion – "Be authentic and be consistent. Commit to your decisions. If you're going to be open 7 days a week, be open 7 days a week. People need to trust they can come to you."
What about the challenges of running a business that relies on such a strong tourism focus? "One of the biggest challenges has been keeping up with the times and the technology. As a business owner you have to figure out a way to keep up." says Jami. The brand has embraced social media and once she's tuned into a new platform Jami explains "it's such an easy thing to market something you genuinely love. Business has to have heart. People can feel that energy in your business." It's easy to fall into the trap of trying to offer something based on revenue potential, but if it's not your passion, you're not going to have the fuel you need to get you through the difficult times. Authenticity is important, "consider what you love and offer that."
And what about success? What works when marketing a business like Stanford Hills? "It's vital to listen to your local people and keep them happy, it's not just them coming here, it's them telling people to come here." says Jami. Mid-week food specials and community-initiatives like the Stanford Striders walking group who meet for a meal and glass of wine for just R60 after an active walk around the farm on the last Monday of the month, are just two of the ways Jami and her team reach out to the local market. Jami emphasizes how important it is for locals in an area to know that a business values them. Word of mouth marketing, especially in a small community like Stanford is invaluable. Other key points for the business' success, in addition to being sensitive to a local market, has been clever collaboration with like-minded brands.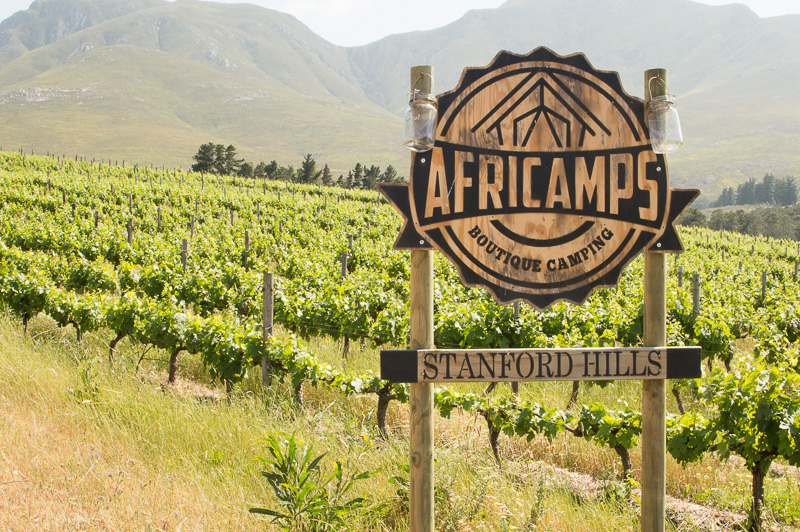 While Stanford Hill's accommodation arm was enjoying steady weekend trade, the partnership with the boutique camping brand has seen an impressive increase in midweek stays – which has a positive knock on effect for the restaurant, and surrounding businesses.
TIP: For entrepreneurs looking to expand their footprint or marketing reach, look for partnerships that complement your own, aim for a ongoing working relationship and nurture it.
The magic ingredient for Stanford Hill's longevity, has been the very hands-on involvement of both Jami and Peter –
"Nothing can replace owner business involvement – nobody cares for or loves your business like you do. Keep your own finger on the pulse." Says Jami. Complementing their management style is a happy, enthusiastic team who embody the brand. Jami shows a keen interest in her staff and loves discovering hidden success stories right in her own backyard – Vuyo, who started on the farm as a flower picker for example, is now an amazing, and proud, teacher at The Butterfly Centre, another family initiative Jami is unbelievably passionate about. (You can find out more about them here).
Despite the brand's success Jami is very aware that no man is an island, especially not in the hospitality and tourism game. With experience on both the Hermanus Tourism Committee, and later as the chair of Stanford Tourism, Jami has a keen understanding of the value of Destination Marketing – she explains that tourism businesses shouldn't look at tourism as competing against each other, rather with the idea that the whole town or region is competing against other destinations. This helps people to unify under their tourism brand and represent a strong front. 
"I couldn't feel more strongly that we need to work together. It comes down to aligning with brands who have a similar ethos." – explains Jami. Support other businesses trying to achieve similar goals; value word of mouth – it is more powerful than even the most active social media accounts!
Weddings are popular and very often become weekend celebrations – that means more and more people are benefiting. Her best advice for businesses in small towns and villages? Remain aware of the fact that you're part of the bigger picture.
Jami goes on to discuss Stanford's unique offerings, including the gorgeous river and its related activities – "People still don't realise the beauty of the river. One of the most unique Stanford experiences" And don't forget the village's food scene – "We are proud we are to be linked to Stanford, which has a number of very highly rated restaurants and is becoming more and more of a 'foodie' destination."
A big thank you to Jami for her time and for sharing her entrepreneurial insights!
With so much on the go, the village of Stanford offers just about something for everyone. Come and meet our entrepreneurs, support owner-run businesses and enjoy an escape from the city with us. We look forward to welcoming you! Share your experiences with us on Facebook (@stanfordtourism) and Instagram (@visitstanford) and tag #visitstanford!