Majestic Mountains –
to be explored by foot, bike, horse or boat!
#visitstanford
Mountains have always captivated and inspired the human spirits. There seems to be a powerful attraction, which stirs a desire to either explore and conquer its peaks, or merely rest and relax in its valleys and rivers.
Whichever appeals to you, there is a landscape of diverse flora and fauna waiting to be explored by foot, horseback, bike or 4×4. Stanford is the perfect base from which to explore these majestic structures and if you give us enough notice , we will gather the local food artisans and put together the most delicious and nutritious picnics and snack packs for you to take with,  we may even suggest some of our local wines for you to enjoy in the shade of the Kleinrivier mountains.
Hiking Trails
Hikers are spoilt for choice in this region, not only with the spectacular views and abundance of varying biomes, but you have your choice of anything from a gentle walk and picnic to a multi-day hike. Phillipskop Mountain Reserve offers a unique opportunity to access part of the Klein River Mountains. Visitors are welcome to hike anywhere on the reserve but they have established a number of hiking trails to help you in your exploration. You may also wish to explore Walker Bay Nature Reserve 17 km of rocky and sandy coastline which include the incredible cliff paths at De Kelders. See more on walks and hiking trails in our region.
Mountain Biking
As home to the Stanford MTB Classic stage event  we have so much to offer the avid Mountain Biker and the whole family! Start in Stanford and explore the many tracks through the fynbos and nature reserves.

Horse Trails
Explore our wonderful region on horseback, as many of the early explorers must have. African Horse Company offers 1-3 hours or multi–day horse trails and outrides. You will ride along kilometers of unspoiled beach, climb rugged mountain terrain, and ride through indigenous forest, cross private farms and vineyards and swim with your horse in dams filled with the purest mountain water. What a wonderful way to discover our region.
River Adventures
For some the mere luxury of gazing up from the valleys and rivers to take in the numerous rock formations is enough food for the soul. In Stanford we take full advantage of our Kleinivier and you can hire a Kayak from River Rat Boat Cruise & Kayak Hire and do some self-exploration.
The river is famous for its big variety of birdlife, breeding and nesting in the reeds on the banks of the river. Other wild life include some buck in a small reserve, otters feeding on crabs, terrapins and the odd puff adder swimming across the river.
Or simply pack a picnic ( you can stock up from our many food and wine artisans) and enjoy a leisurely cruise with Lady Stanford, or African Queen Cruises.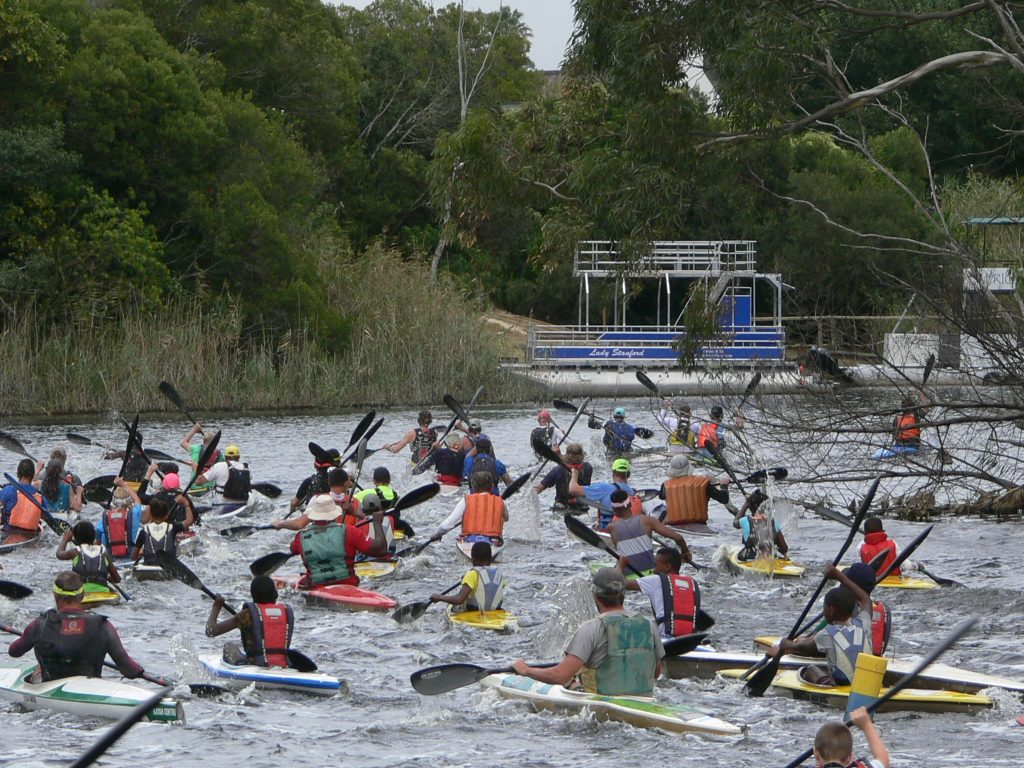 Read all about our Stanford River Festival here. A lovely account from Roger Duffet.
Spotted on Instagram.
Did you #VisitStanford recently and bragged a little on Instagram? Well we may just have spotted you!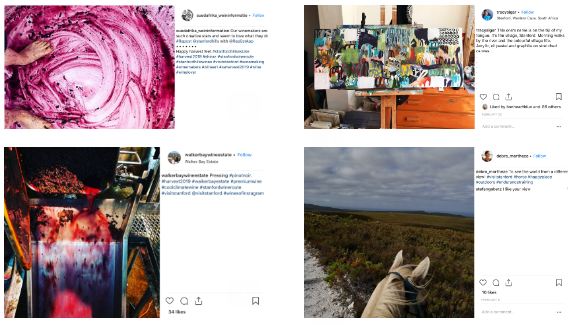 To discover more of Stanford's Secrets, pop into the Tourism Office in Queen Victoria Street, or follow us on Facebook and Instagram.
For weekly updates, make sure you sign up for the free What's on compiled by Stanford Tourism every Thursday right here. That's all for now, folks. And remember, if anyone asks where you got your news, tell them you heard it through the Grapevine!