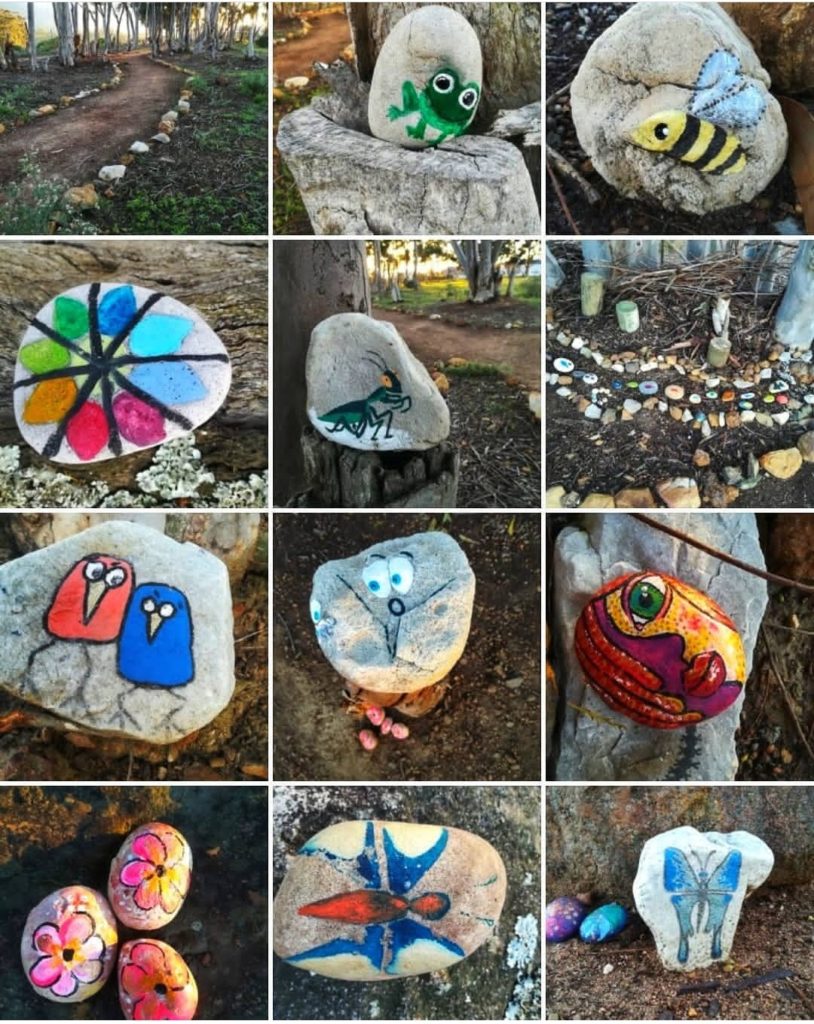 Kid friendly Stanford school holiday fun
With the school calendar turned topsy-turvey this year, holiday plans with the kids must have gone a-muddle. Never fear, Stanford is near. A gem of a village tucked between mountains and ocean, with a river running through it, this wonderful family destination (only two hours' drive from Cape Town) has it all and more!
Full of good clean fresh air, clouds draping over the Klein River Mountains promising a beautiful warm day for morning strolls along the rivers' edge, quiet streets for cycling and skateboards, and a leiwater system filled with evening platannas and the promise of wild, free and innocent old-fashioned childhoods that make country life for children sublime. This is what Stanford promises for family time:
Cycle down a lane
Bring your bikes because there are many flat roads and gentle slopes to explore in Stanford. Cycling down to the King Street slipway is a favourite, and usually ends in an unplanned dip in the Klein River. Meander along the Wandelpad – a well maintained walk along the rivers edge under ancient milkwoods and towering blue gums where there are artistic treasures to be discovered. Or how about a leaf boat race down the village's ancient leiwater system. At the top end of Queen Victoria you'll find a secret BMX ramp track in amongst the blue towering gums. This is an excellent spot to while away an afternoon and from which to see and hear our local fish eagles.
Go on a river cruise
There are a few boats from which to choose, depending on the size of your group. For smaller families the River Rat can handle two families for an afternoon braai and also hire out canoes for a bit of paddling fun in the sun. For multiple family get-togethers, the African Queen offers a gentle trundle down the river with a braai and inflatables for energetic kids and enthusiastic adults. And for the more sedate, the Lady Stanford. All possible to be booked at the Stanford Tourism Office.
Have a low-key lunch just outside town
There are a few family-friendly places to eat in and around the village. The Tasting Room at Stanford Hills includes a play area, tame animals, kiddie's menus and meals for adults. The Harvest Basket has picnic baskets which can accommodate children and has a farm atmosphere with sheep, while the Lagoon Cafe at Mosaic also has a light lunch menu and sprawling outdoor spaces shaded by ancient milkwoods which children love to climb. The Birkenhead Brewery on Walker Bay Wine Estate serves cheese and meat boards together with their beer and wine tasting offerings (while their restaurant is currently being renovated so what this space). They boast one of the best views of the Klein Rivier Mountains with loads of romping space for children. Mosaic Lagoon Lodge are running a 'Mommy and Me' Spa package for R750, and a 'Daddy and Me' Quad Biking package for R600. Book a lunch at this beautiful venue too and make a whole day of it! And lets not forget The Zesty Lemon which serves breakfast and lunch all weekend with a play area for kids ideally located on the other side of a beautiful lily pond.
Picnic under a tree
If building your own picnic and finding a secret place is up your street, make sure you catch the Morning Market on the hotel stoep or the Stanford Junktique Market outside of the Stanford Tourism Office every Saturday morning for local produce and baked goods, hire a bike from the Stanford Tourism Office and tootle off down to the river banks of the Klein River on the north side of the village.
Explore the heart of the village
Families love walking Queen Victoria Street on Saturday mornings. Many stoeps offer pop-up tables of fundraising food, like pannekoek for the NG Kerk, or boerewors rolls for the Junior School koshuis and of course, the much-loved rooster koek from Maryke at the Stanford Junktique Market.
Play on the Market Square
This is the last untouched market square in South Africa and its geography in the centre of the village makes it perfect for bringing people together. Bring your own soccer ball or frisbee to make use of the space or come to one of the Sunset Evening Markets (last Friday of every month and if raining, at the Birkenhead Brewery). A small municipal children's play park is also available on northern corner of the village green for younger children to enjoy.
Birdwatching at Willem Appel Bird Hide
Pop into the Stanford Tourism Office and put down a deposit on the key to the bird hide. A short stroll to the hide in the morning or evening always grabs the attention of children who sit quietly for a few moments, watching moor hens, ducks and dragon flies darting over the water lilies.
Visit the big cats at Panthera Africa
Families must book in advance but a visit to Panthera Africa just outside of town always moves visitors. The beauty and majesty of the rescued and retired big cats is a conservation lesson in itself. Kids are always excited to see lions, leopards, tigers and caracals up close.
Take a flip with African Wings
A flight over Walker Bay in a small 4-seater aeroplane is a nerve-rattling experience for some but for others a splendid adventure. During whale season (July-Dec), African Wings guarantees sightings of whale pods, and sometimes even albino calf, shark and dolphin sightings are thrown in as added extras.
Hike along Die Plaat
For those who like to keep their feet firmly on the ground, the Wortelgat road out to Die Plaat, part of the Walker Bay Conservancy, is a 15km drive to a beautiful untouched piece of wild coastline. You can slide down the dunes or watch the sun set over the backs of Southern Right whales. A 4×4 is necessary unless your family is happy to walk the last 2 kilometres.
Of course, there is lots more to do. There are friendly restaurants in town, and a couple of very fancy restaurants too, for which you may prefer to hire a babysitter to watch the kids. The Stanford Wine Route includes 9 fabulous estates surrounding Stanford. Our neighbouring villages also boast beautiful beaches, caves, hikes and restaurants. The whole Cape Whale Coast experience bursts with moments to treasure this time of year.