An Epicurean Excursion, (Jim Freeman, The Citizen)
​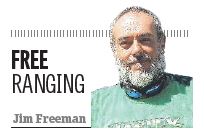 There's good reason the waterway flowing through Stanford in the Overberg region of the Western Cape is called the Klein River: the distance from source to mouth (as the proverbial crow flies) is so short that said corvid avian would barely reach third gear.
The straight-line distance from where the river rises in the Hemel en Aarde valley to its estuary at the Hermanus Lagoon is little more than five kilometres. Hike its course, however, and you're talking 10 times that. What makes the Klein River special is that it is the closest river to Cape Town on which, prelockdown, you could go on a booze cruise. Now, you'll have to be content with looking at glorious scenery, bird-watching, swimming and trailing a fishing line.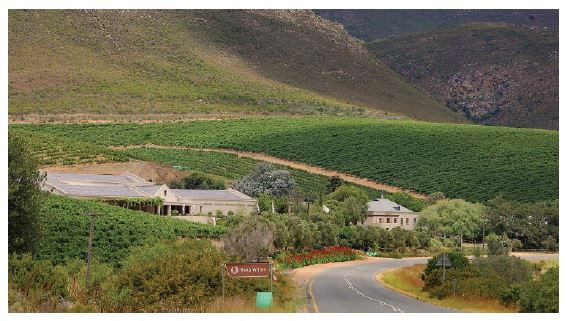 Clarens (Free State); Cullinan (Gauteng); Dullstroom (Mpumalanga); Hogsback (Eastern Cape); Nottingham Road and Howick (KwaZulu-Natal Midlands Meander) and Riebeeck Kasteel, Greyton and Paternoster in the Western Cape are almost household names. Few people, however, seem to know about Stanford.
Perhaps, like Sedgefield on the Garden Route, it's because the road runs past the place without going through it. Having spent several days there recently, I think Stanford eclipses most of the other South African villages I've been to in terms of beauty, visitor attractiveness and value for money.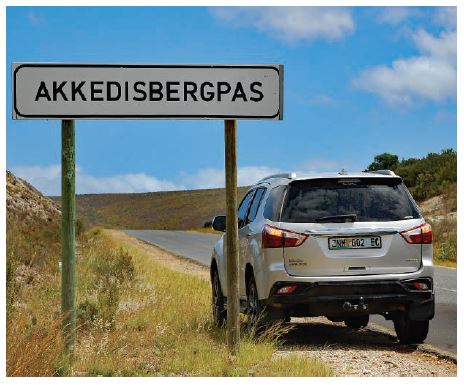 Residents are village-proud and extremely welcoming – a bit of an eye-opener considering that Stanford, though heavily dependent on tourism for its existence, is in a province traditionally curmudgeonly towards visitors.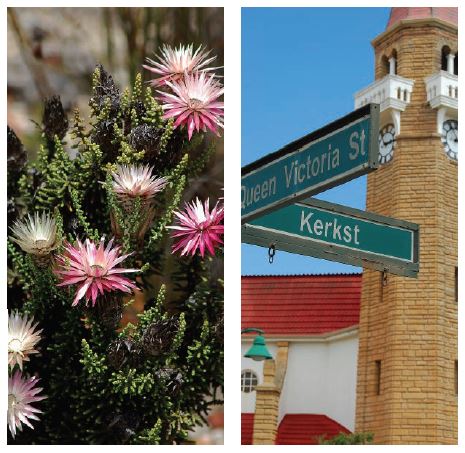 Stanford is wonderful for a long weekend getaway, provided you are not on diet or cannot envisage a good meal without wine or beer, because the village is chockablock with exceptional restaurants, bistros and bakeries.
I unexpectedly encountered one of my travel-media colleagues in the village and she accompanied me to La Trattoria, a high street eatery that has regularly won accolades in the annual Eat Out awards. I told co-owner Lionello Giovannetti my go-to dish in evaluating Italian restaurants was spaghetti bolognese because getting it perfect means the chef has nailed many of the most important basic combinations and processes. Happily he agreed and two bowls delicious of "spag bol" featured in a procession of tapas-style offerings that made their way from his kitchen to our table. Needless to say, we cast longing eyes at wine racks featuring products from Chianti and Valpolicella but begging is terribly demeaning.
My three-night excursion began the previous afternoon when I checked in at Haesfarm, a 40ha gem of a place which, in days of Covid-strangeness, is a jewel beyond price.
Guest accommodation comprises only two suites, which makes the place ideal for a family or friends. It's situated on a hill at the top of the Akkedisberg Pass 12km from the village and has panoramic views over Stanford and Walker Bay (on really clear days you can see right across False Bay to Cape Point … about 110km according to the local crow).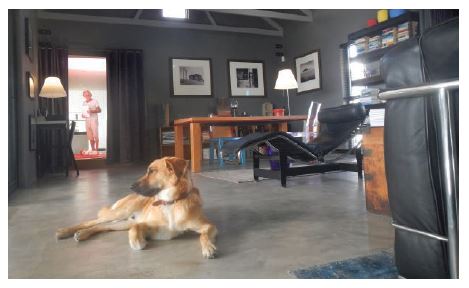 The fynbos farm was bought by Harry Poortman and Steyn Jacobs in 2012. Poortman, an award-winning architect – among many other things – from Holland transformed the dilapidated farmhouse into a guesthouse that features personal art and furniture, among them unique and limited-edition pieces. Isolation and comfort apart, the absolute drawcard to Haesfarm lies in the notice to guests who are booking in that "dinner can be booked with us. Please let us know 24 hours before as we prep fresh food, sourced locally, and there might just be a herb or veggie from our garden ready for a tasty dish or recipe we want to try out…".
Take my advice: do it! Dinner on the farm was one of the highlights of my visit.  The pre-dinner snack was a Dutch classic, bitterballen (enjoyed with the local Walker Bay Vineyards Sauvignon Blanc), followed by a mouthwatering soufflé made with five local cheeses.
"We're very lucky in having two of South Africa's best cheese-makers, Klein River and Stonehouse, as neighbours," said Harry.
At breakfast the next morning – which started with kombuchainfused oats with plain yoghurt, fynbos honey and fresh fruit – I asked Steyn whether I'd partaken too much of the Raka (another neighbour) Cabernet Franc and the post-prandial Boplaas brandy? I swore, I said, I'd heard lions roaring in the middle of the night! Not at all, he replied, the Panthera Africa Big Cat Sanctuary was less than two kilometres away … as the crow flies.
Anyone that knows me will tell you I'm opposed to any form of "petting zoo". A call to my friend Christoff Longland, a field guide at nearby Grootbos Private Nature Reserve, allayed my fears. Many people think a sanctuary is a place animals go before being returned to the wild. It's not; they go to live out their lives with a modicum of dignity because there is no chance of them returning to their species' natural state. So it is with Panthera Africa and, as big cat sanctuaries go, it's better than most I've seen. The 40ha facility currently houses 26 lions, tigers, leopard, caracal and other cats, and those that I saw were healthy.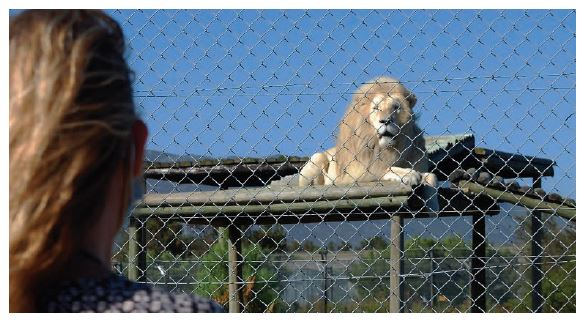 Very close to Panthera (which is a not-for-profit concern) is the Birkenhead Brewery which shares its space with Walker Bay Vineyards. I stopped in there a couple of months ago for a beer before ordering a sumptuous cheese and charcuterie platter with a bottle of wine.
Birkenhead was one of the first micro-breweries in South Africa and is named after the British troopship that was wrecked off Gansbaai in a storm in 1852.
Wikipedia explains that "there were not enough serviceable lifeboats for all the passengers and the soldiers famously stood firm on board, thereby allowing the women and children to board the boats safely and escape the sinking".
"Only 193 of the estimated 643 people on board survived, and the soldiers' chivalry gave rise to the unofficial 'women and children first' protocol when abandoning ship."
There was zero chance of anything so magnanimous being required when I finally made it to the stately Lady Stanford for my cruise down the Klein River. The river was placid, there was not a breath of wind and the water isn't that deep anyway.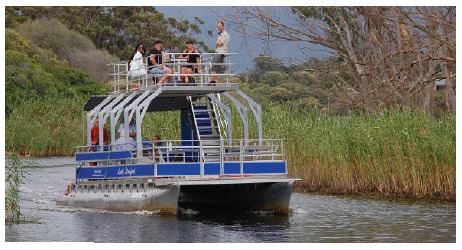 I was also the only person on board with Skipper Pete (ordinarily the Lady Stanford can take up to 26 passengers) so, had anything gone wrong, I'd have had the pick of the lifebelts.
Some facts about Stanford: Stanford has a population of about 5 000 people and lies between Hermanus and Gansbaai on the Walker Bay section of the Overstrand.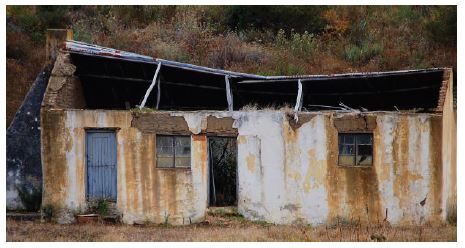 It is about 140km by road from central Cape Town. The village is named after Sir Robert Stanford, an Ireland born retired officer in the British army who arrived in the Cape Colony in 1838.
He was a visionary farmer who prospered, mainly due to his idea of supplying fresh produce to Cape Town by boat across False Bay to Simonstown instead of the much more time-consuming ox-wagon route over the Hottentots-Holland mountain range.
He died in gentle penury after he was ostracised by the colonist community (especially the banks!) for the role he played in provisioning a ship bearing Irish convicts.
The ship Neptune was forced to ride at anchor at Simonstown when the colonists withheld all supplies to all government institutions and facilities until it was agreed all the convicts would be sent to another country.
Stanford, who was still on half-pay to the army, provided the necessary supplies. The convict ship proceeded to what is now Australia but the Overberg farmer had earned the colonists' undying ire.
Some facts about Stanford
Find out more: Stanford Association of Tourism and Business: www.stanfordinfo.co.za
Lady Stanford River Cruises: www.ladystanford.co.za
Haesfarm: www.haesfarm.co.za
La Trattoria: 081-805-7470
Panthera Africa Big Cat Sanctuary: www.pantheraafrica.com