Green light for Stanford's Energy​
​
COULD STANFORD become the first village in South Africa to be powered by 100 percent renewable energy? In the wake of the State lifting of the cap on embedded generation from 1MW to 100MW the prospects are good, say energy entrepreneurs, who believe that an energy revolution is already underway. Among the lead "green" thinkers is Raymond Siebrits, the new owner of Klein River Cheese, one of Stanford's iconic companies. "I am passionate about making sustainable, responsible cheese for the local, national and international market," he says. "I suppose what I am saying is that if a company like ours can produce food using green technologies to power our machinery, then others can do the same. It's an exciting time, certainly for a small village like this, which has always been environmentally conscious." Siebrits, a sustainability professional originally from Cape Town, says he spends all his spare time researching energy technologies and markets and is a key member of a new voluntary initiative called Sustainable Energy Stanford. "I am excited about investing in the story of the greater Stanford area and see huge potential for its future." The aim, he says, is to de-carbonise and de-risk the Stanford area through facilitating, promoting and developing various renewable energy and energy efficiency initiatives. To do this, the team from Sustainable Energy Stanford plan to work with stakeholders in identifying renewable energy opportunities; facilitate the implementation of viable projects; and act as a non-aligned technical advisor and honest-knowledge clearinghouse. The local Ward Council states that Overstrand Municipality residents are at the forefront of these shifts at a local level and has approved the Municipality's plan to transition its energy supply to low carbon and renewable sources.  Included in the greater energy picture is the procuring of renewable energy from Independent Power Producers and making the municipality's electrical network available to compliant and approved energy producers and energy traders. Green energy visionaries like Siebrits believe there are pockets of excellence within   local and provincial government sectors who want to get things done. "The global revolution in renewable energy technologies and the demand for lower energy prices is part of the new conversation" believes Siebrits. "Stanford's unique attributes as a progressive village with strong community goodwill and focus on being a clean green village, make it an ideal green energy pioneer.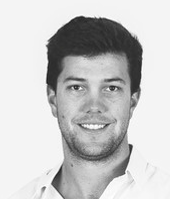 Uncertainty about the future of energy, the rapidly rising costs of electricity and the frequency of load-shedding, have prompted communities like Stanford to look at different options of energy generation.  Raymond Siebrits, a sustainability specialist heading the voluntary Sustainable Energy Stanford initiative unpacks the possibilities and facts surrounding alternative ways of keeping the lights on.
IN MY VIEW factual information from a knowledgeable source is the key to a successful outcome.  What's more, information should be transparent and readily available to everyone.  At present we are dealing with an opaque world of unknowns – that's what we want to change. We have energy inequality across income groups and general frustration when it comes to all things energy.  The question we now need to ask is how much more can the National Energy Regulator (NERSA) push up tariffs and how much more can the consumer swallow? highly  complex Nobody can be in any doubt that the implementation of local renewable initiatives is highly complex. But when a community speaks with one voice it makes the journey that much easier and dare we say it exciting! Already we are seeing larger and more long-term renewables projects (mostly solar) happening in and around our municipality. But one has to wonder how many residents are aware that they have been able to sell solar energy to the grid for years. Overstrand was one of the first municipalities in the country to allow this to happen. so let's look at how it all works:Through the Small Scale Embedded Generation programme, any landowner with a municipal connection can apply for a smart meter to be installed and feed excess energy generated on-site (usually from a rooftop solar system) back on the grid and get paid for doing so. While the tariffs are not attractive enough to make a complete business case yet, the fact remains that most landowners are unaware of this opportunity.  We will be unpacking this in more detail in future issues of the Stanford News so keep reading.
WHAT  ARE  WE  LOOKING  AT? Projects  driving  a  greener  future  for  Stanford …
THE Stanford Village Foundation Sustainable Energy team is developing tools and channels for Knowledge Sharing on Energy Efficiency and Small Scale Embedded Generation. They aim is to support ratepayers (households or businesses) with information about rooftop solar technology, energy-efficient behaviour or fittings, and promote the transition to a sustainable energy future.
AN exciting project includes the development of Stanford's first Electric Vehicle Charging Station. This should put the village on the map for all electric vehicle owners nationwide and make Stanford a key stopover point to charge, whether it be for a meal, overnight, or to come do business in town.
THE Low Income Household Electrification Project will focus on clean cooking, household safety, education and dignity by assisting with energy access. The Green Energy Business Support Project will start networking and knowledge sharing amongst small local businesses involved in the energy value chain (installers, electricians, builders, designers) and possibly fundraising to send entrepreneurs for renewable or green energy training programmes.
Article: Liz Clarke, Stanford News