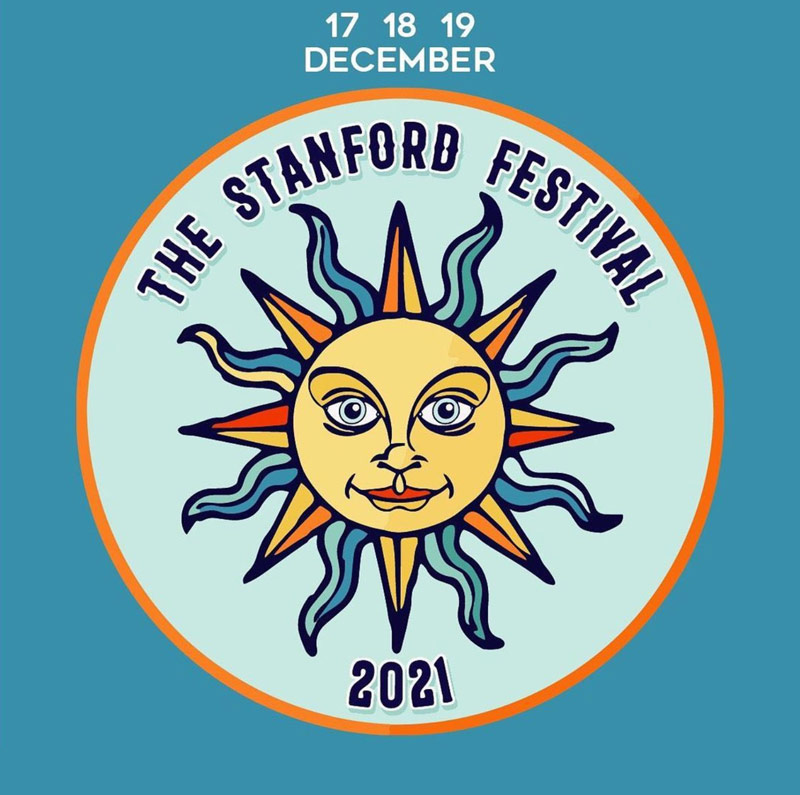 Stanford is gearing up for this weekend's Stanford Festival held right here in our little Overberg village!
Born in 2018, The Stanford Arts Festival was initiated to become an annual celebration of the creative potential of the people of Stanford. An event that brings our community together through the power of collaboration and, notably, a skills exchange program.
The Festival has now grown to include the Overberg region showcasing talent through the development of performance, music, art, and dance. This year's Stanford Festival is being held 17, 18, 19 December 2022.

THURSDAY
The festival kicks off with a performance by Robin Auld and Wendy Oldfield live at Stanford Hills – a venue known for hosting some of SA's top talent on its open-air stage surrounded by mountains and vineyards. Booking via quicket.
FRIDAY
Madre's restaurant in the village will be hosting performer Sarah Blake – Sarah has a unique sound, crossing the lines of Contemporary and Jazz, whilst keeping those dancing feet moving with her bouncy grooves and tasty melodies. Book with Madre (082 9014254)
Friday's Stanford Sunset Market, Christmas Edition (6pm-8pm), is a fantastic outing for young and old – think food, local brews (wine and craft beverages) and entertainment from muso Divine Mahara. This is the monthly market's last appearance for the year, so look forward to some extras like a light show, drumming, music and other local performers. Following the market will be a drum circle and children's dance as the official festival start.
For the grown ups , there will be an adult production by Gigi at the Jolly Rooster at 7pm. Book with Dani 0763203092
SATURDAY
Jump out of bed, put on your favourite dress up gear and join a Mardi-Gras style street parade with the famous Kaapse Klopse! Meeting point at the Stanford Community Hall. 8:30 dress up for 9am walk. March and dance your way to the Village Green where more entertainment awaits – the Stanford Festival have an incredible line up of local talent ready to entertain as well as other activities like dodge ball, soccer and many more to keep the kids entertained. Yummy food stalls and a licensed bar area will also offer a fun day in the sun and open air.
For the young ones, the Jungle Theater Company will also be bringing educational children's theater to the Stanford Festival with their African folktale Python and the Qunube Tree at Okkie Smuts hall. The story is told in English, Afrikaans and isiXhosa with puppets , animal masks and Song. The story talks about sharing, perseverance, trust, and that we all have talents that need to be discovered.
Artists for Saturday's live performance kicking off at 10am on the Village Green include Majozi, Nomadic Orchestra, Sean Koch, Amy Tjasink (The Voice SA), JPSON, Sarah Blake, The Groove Missionaries, Gellyblik, Monique Basson (KykNet's Suidooster), Straatkat (AKA 5 Ster – Die Ster ), Bluus, Hemaine Julies and more! This is a free event and will see this amazing array of musicians performing.
SUNDAY
Palm Strings will be at Madre's for a lunchtime performance, while down the road at Klein River Cheese Farm, the festival wrap up takes place from noon. R50 entrance, food and beverages available and of course, music.
Join us for a weekend of live entertainment, fun and celebration this December for the Stanford Festival! Get your feet moving in our heritage village and enjoy a unique experience this #stanfordsummer.
*information correct at time of publishing. Please book ahead for restaurant events.