Welcome to the Neighbourhood
Local is Very Lekker in Stanford as we welcomed several New Businesses to our Village recently. 
Supporting local has never been more important as small businesses and tourism start to emerge from the shadow of the pandemic. We were so fortunate to have a buzzing village this festive season and visitors – old and new alike – were treated to some new friendly faces in Stanford.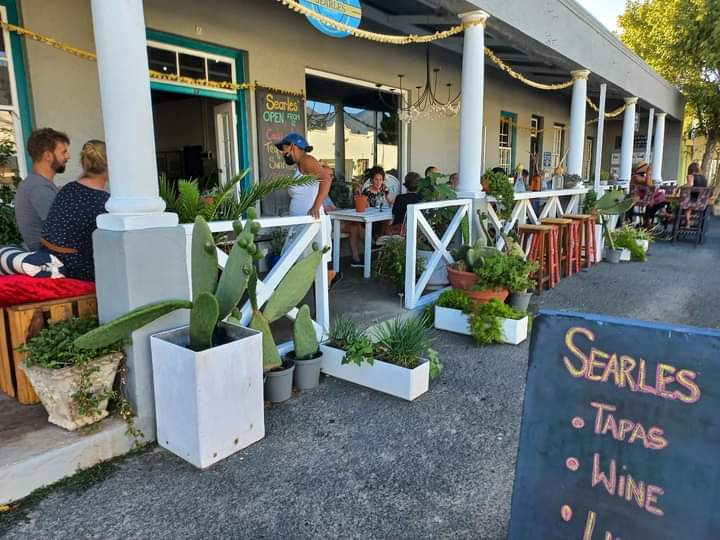 Searles' Garagiste
Late November saw the opening of Searles Garagiste right in the heart of the village. Owner DJ Crabtree, a winemaker and self-taught chef with a passion for food, has been treating locals and visitors to locally sourced good food with an ever-changing wine list and blackboard menu. 
"DJ loves foraging locally for fresh mussels and wild asparagus and will introduce interesting items on the menu daily. He is passionate about sustainable development and will procure local food when possible," says Stanford tourism committee member, Naomi Herselman owner of Mebel Stanford. 
Instagram @searles_garagiste
⏰ Opening times:
Monday & Tuesday 4pm until late
Wednesdays Noon until late
Thursday Closed
Friday 3pm until late
Saturday 9am until late
Sunday Noon until 8pm
Telephone: 0764859343
Photo's Naomi Herselman and Sumaiyah Zalgoanker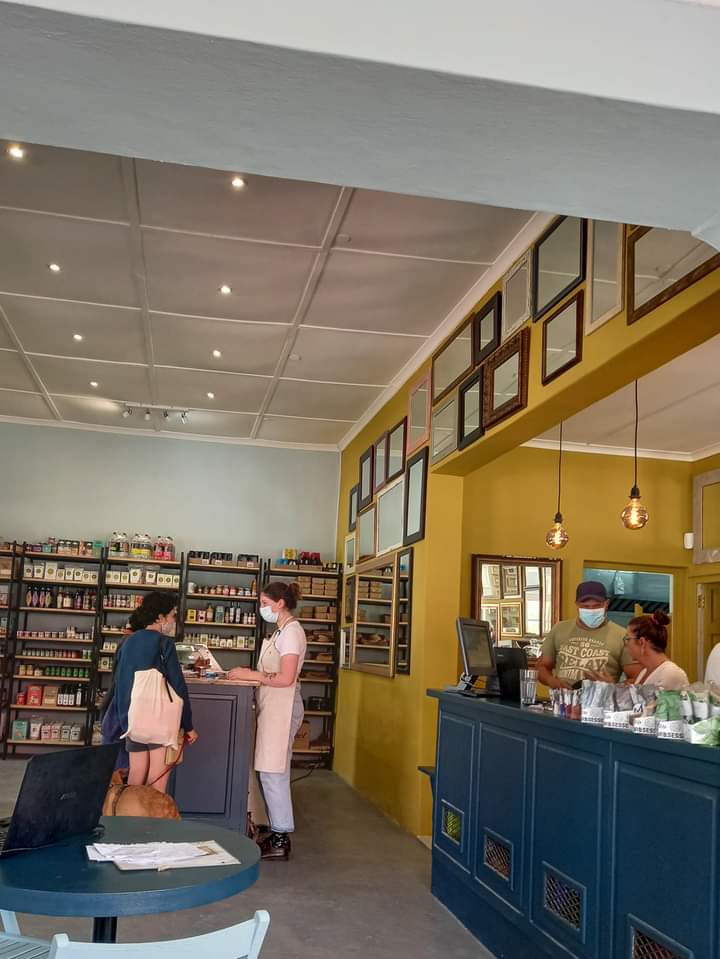 Union Grocery & Eatery

Union is a newly-opened eatery on Queen Victoria Street. From coconut sugars to non-dairy milks, gluten-free flours, and other pantry staples to a freezer packed with plant-based options (and a separate freezer for meats), Stanfordians and visitors alike will love having access to pantry goodies usually found via online shopping or in larger cities.
rubylightful via Instagram: Such a great addition to Stanford! Went in yesterday and I am so excited that we finally have a place that is catering to dietary requirements and choices ??

The honey on tap (Honey House) is as beautiful as it is functional, and the rainbow display of fresh veggies and interesting sauces and cheeses will be a great addition to your picnic basket this summer.
Loved: We had our @mikro_coffee_co latte with Oat Milk and it was delicious- and only +R6 for the non-dairy option. The mugs and raw wood serving boarding turn your daily cuppa into something beautiful.☕
Find them on the corner of Queen Victoria and Long Street.
⏰ Opening times: 8am-5pm daily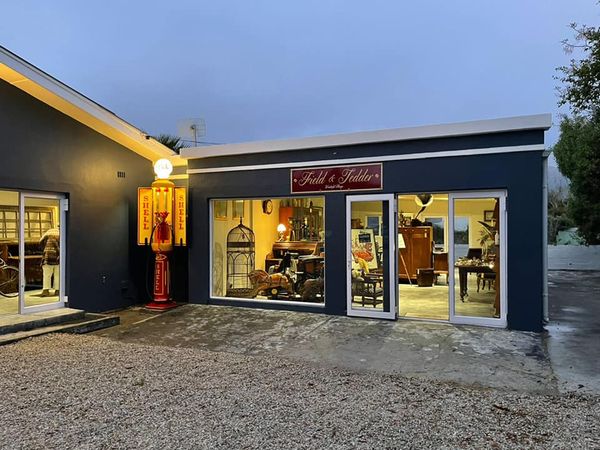 Field & Tedder
Two Stanford families have come together to showcase "a treasure trove of desirable vintage furniture, utterly delightful collectables and so many other wonderful things."
Browse beautiful and unusual goodies at this lovely new shop in Queen Victoria Street. Look out for the stunning vintage-inspired sign.
Stanford now proudly boasts ten vintage/retro/antique shops so come and browse for that something special for your home. Antique and Vintage capital of the Whale Coast? We think so 🙂
⏰ Opening times: Monday – Saturday 9am to 4pm
Sunday 9am to 2pm
?Field & Tedder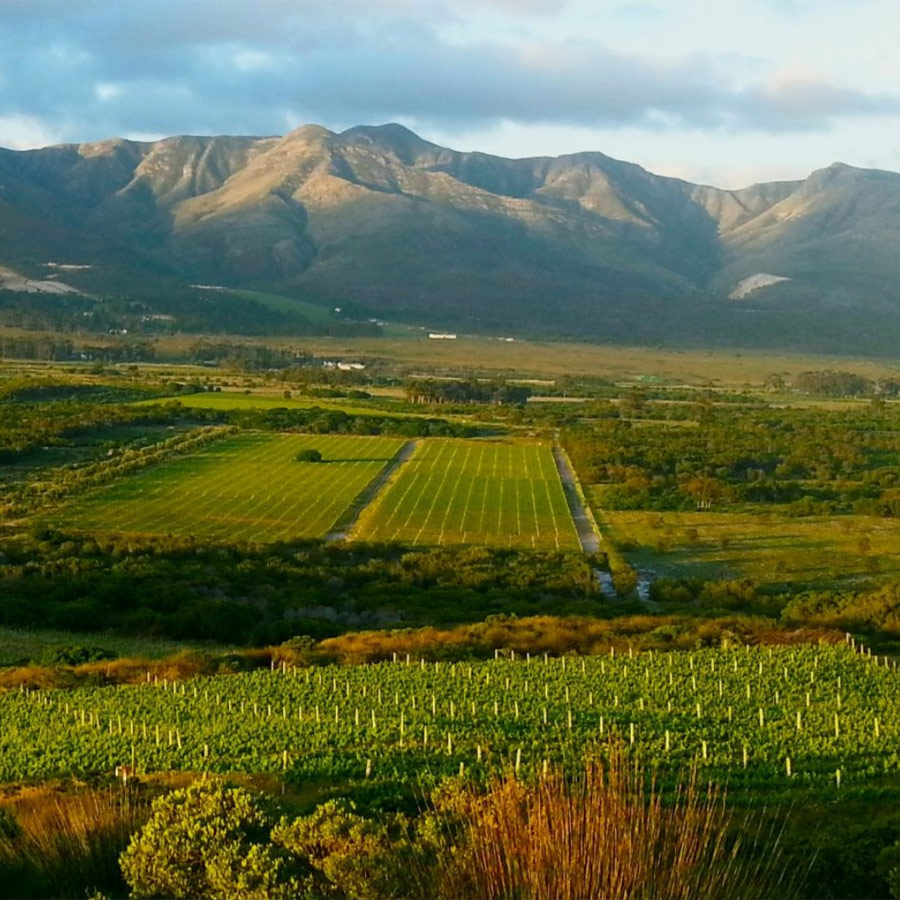 New Pop Up at Springfontein
January saw the launch of a new exciting gastronomic collaboration between Springfontein Wine Estate and Chef Edwin Vinke and his son Tom, from the acclaimed Dutch 2 Michelin-starred restaurant "De Kromme Watergang". The Pop-Up restaurant will run during the months of January, February, and March 2022.
"Good wine and food is a most hospitable way of connecting with like-minded people. We love Edwin's food and admire his down-to-earth culinary philosophy which matches with our winemaking principles". – Springfontein founder and CEO Dr Johst Weber
Reservations: Bea-Marie Visser – reservations@springfontein.co.za
Let's keep the local flag flying for 2022. Is there a better New Year's resolution than supporting Local and keeping job opportunities and prospects within our communities? In villages like ours, your neighbour is a small business owner, restauranteur, winemaker or entrepreneur – we support each other and showcase the best of our village because we know the faces and families behind the signboards and logos. It's a point of pride for us, and we hope you will join us in celebrating the men and women who make Stanford businesses such a success. Welcome to the newbies and we look forward to watching your businesses thrive.