Connecting to Country Life – More than a Tagline
The official strap line for our tourism and business arm, Stanford Tourism & Business, has had several reincarnations through the years. "A Village Green", "A Taste of Country Life", and more recently, "Connect to Country Life." Let's take a closer look at how our brand's tagline holds up to life here in our quaint village of Stanford:
Connecting to Country Life Through Creativity
Stanford Artist, Tracy Algar, is working on a series of 100 sketches inspired by the Klein River which runs through Stanford. Is there a better way to connect to country life than through pleinair sketching?
"It's definitely worth the extra effort and braving the elements to go outdoors to sketch and paint landscapes, especially in a place as beautiful as Stanford. Each drawing or painting is like having a conversation with nature, as I quietly observe, and the landscape reveals something new each time I look up. It feels quite intimate, ad there is a sense of urgency to capture the moment before the light changes and it's gone. Art is a wonderful way of connecting to a place." – Tracy Algar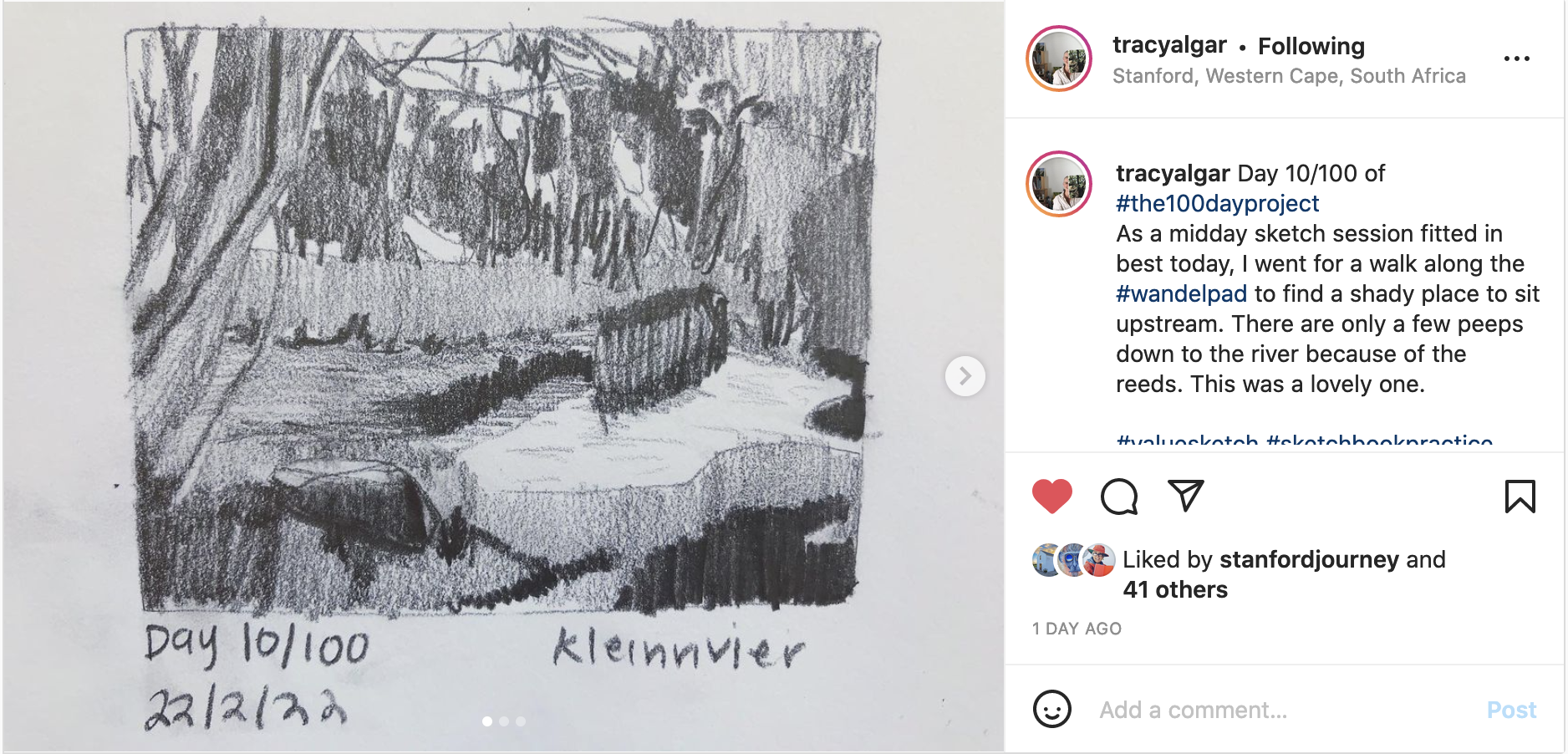 Connecting to Country Life through the Land

You can't think 'country' without self-sufficiency. Stanford couple Tabby and Alex  of Goodluck Homestead live and breathe country and low impact living out on their farm just on the outskirts of the village. No strangers to farm to fork practices and growing and rearing their own produce, these two get their hands dirty with amazing results. Their first organic grape harvests are underway and we can't wait to watch their new project bloom.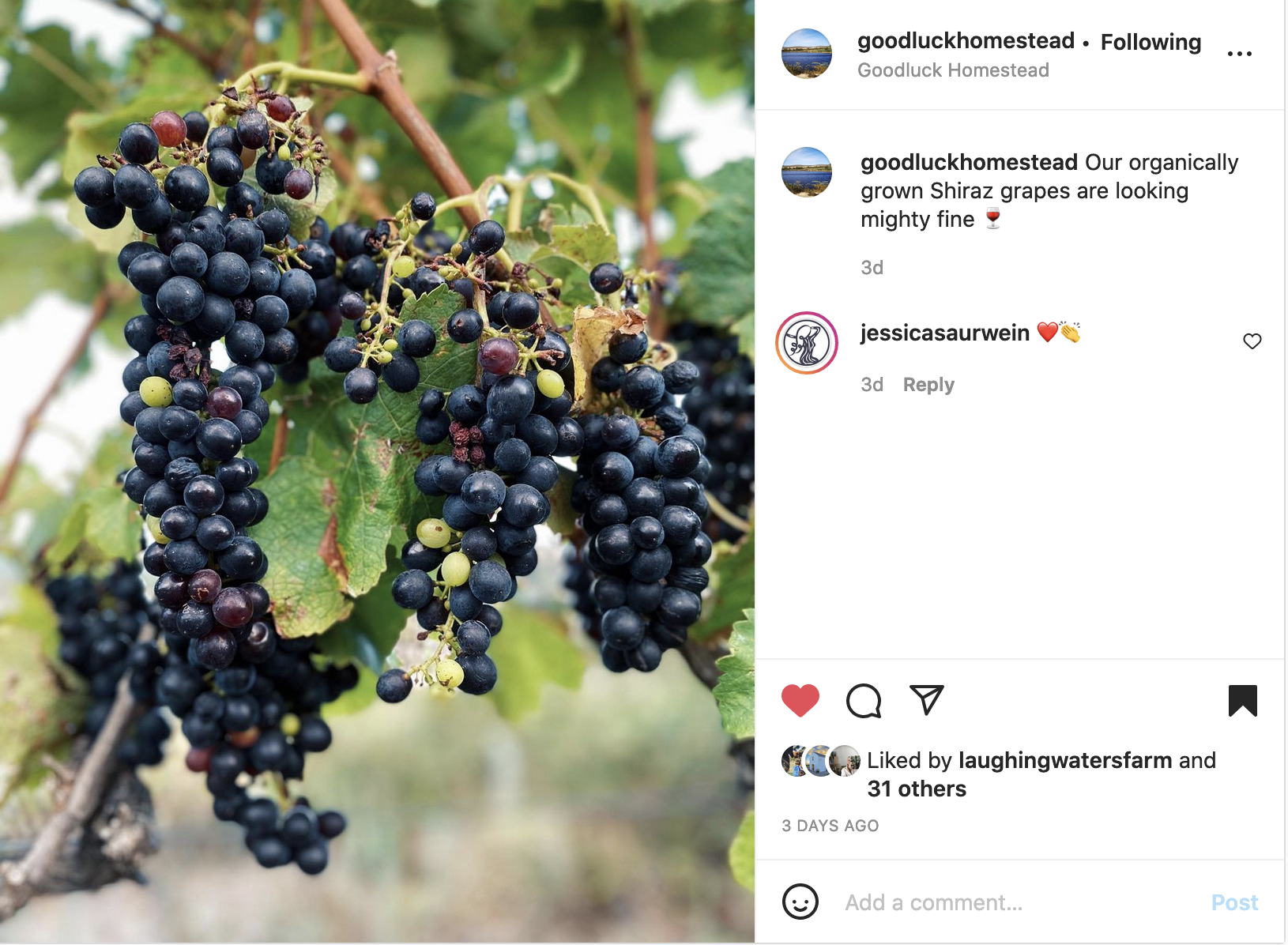 Connecting to Country Life through Community

Stanford boasts several incredible NPO organisations. With different focuses from conservation to education, the various projects fill a very real need in our communities. Just recently the Stanford "Swap Shop", an initiative where community members can trade recyclable materials for tokens to purchase hygiene products, school supplies and other necessities, raised R12 000 through the donation and sale of donated computer equipment. Reach out to Stanford Conservation if you would like to make a donation or find out how you can help this much-needed community project.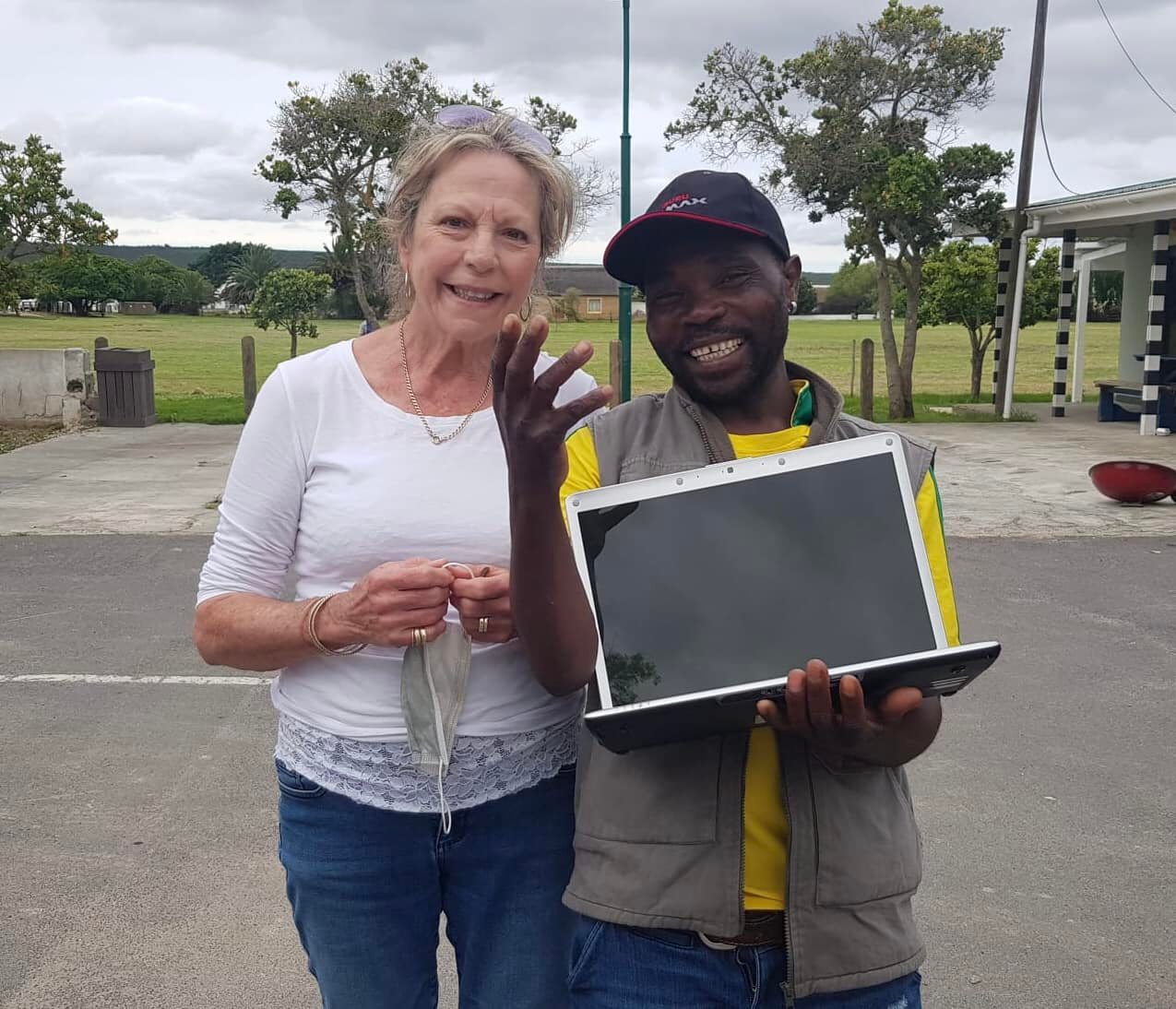 Connecting to Country Life through Entrepreneurship
If you think Entrepreneurship is a big city kind of thing, think again. Our little village is built on the spirit of Entrepreneurship. From our founder Robert Stanford and his entrepreneurial spirit for not only farming but milling flour*(source) right through to the modern-day men and women who have built thriving businesses in Stanford – nurturing and growing business is a backbone of life here. Restaurants, wineries, antique shops, the general dealer, our own food truck the 'rooster koek lady', the 'wedding cake lady' , the owner-run garden services – all proudly Stanford businesses run by our neighbours.
For entrepreneurship in action, visit our monthly Stanford Sunset Market to meet the winemakers, craft brewers, cooks, chefs and other creatives who showcase why Stanford is part of the Overstrand Unesco Member of Creative Cities Network.
"The Market Square (aka the Village Green) is the historic centre and beating heart of the village, preserved for use of friends and families from the whole community. Being unfenced means that the Market Square makes everyone feel connected and welcome in a world where fences and gates separate people. The home of the Stanford Sunset Market is this beautiful space, a meadow of wild flowers, puddles and lush grass in the rainy season, and a sprawling lawn for frizbee and cricket in the dry months. This space is what draws locals to the monthly market for catch up, relaxation, meeting old friends and new, and connecting with the people of the village."
– Phil Murray, Owner of the Stanford Sunset Market
For Stanford Tourism & Business Committee member, Naomi Herselman owner of Mebel Stanford,
"connecting to country life is a spiritual state of mind meaning quality family time, loads of fresh air all day and the brightest stars at night. It is a connection to ground us in our beautiful land without the hustle and bustle of city life."
See, we told you it was more than just a tagline 🙂
Come and experience our magical mix of country life, and don't forget to share how you experience our beautiful village with us. We look forward to connecting with you through all the beauty and wonder of Stanford. See you soon!