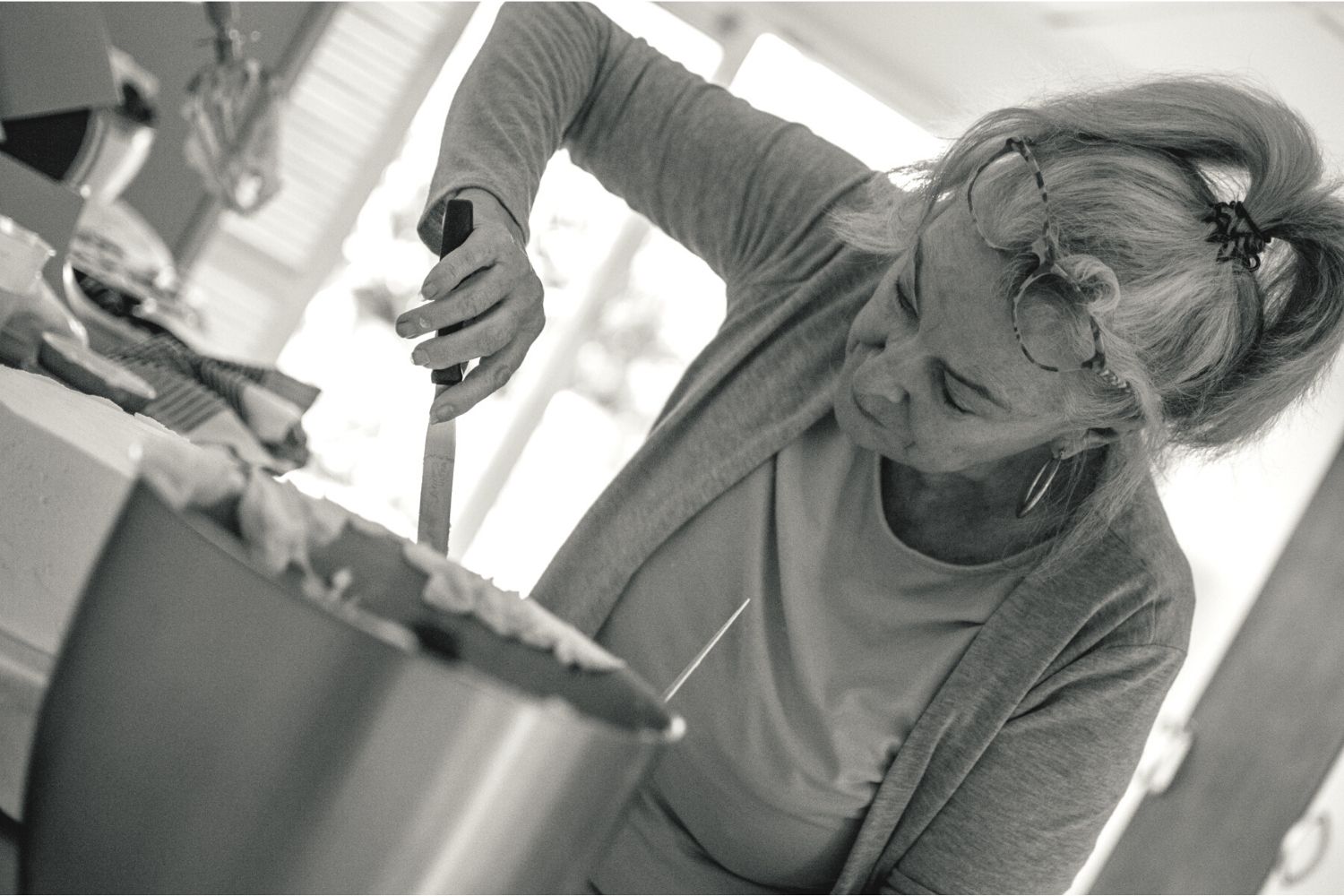 Stanford Featured Creative: Caro of DivinebyDesign
#stanfordculinary spotlight

Caro welcomes me into her new studio space with a smile and a disclaimer – 'It's a work in progress, she says, of the bright white space streaming with light. A counter and stainless steel table run along one side of the wall. A cake mixer, fridge, and other baking paraphernalia have their allocated spots in the room too which Caro hopes to use as a workshop/demonstration studio for her skills.
An unassuming white buttercream cake stands on the counter. Having had six cakes made for various occasions by Caro over the years, I know this sweet little cake is going to transform into something far beyond its humble beginnings.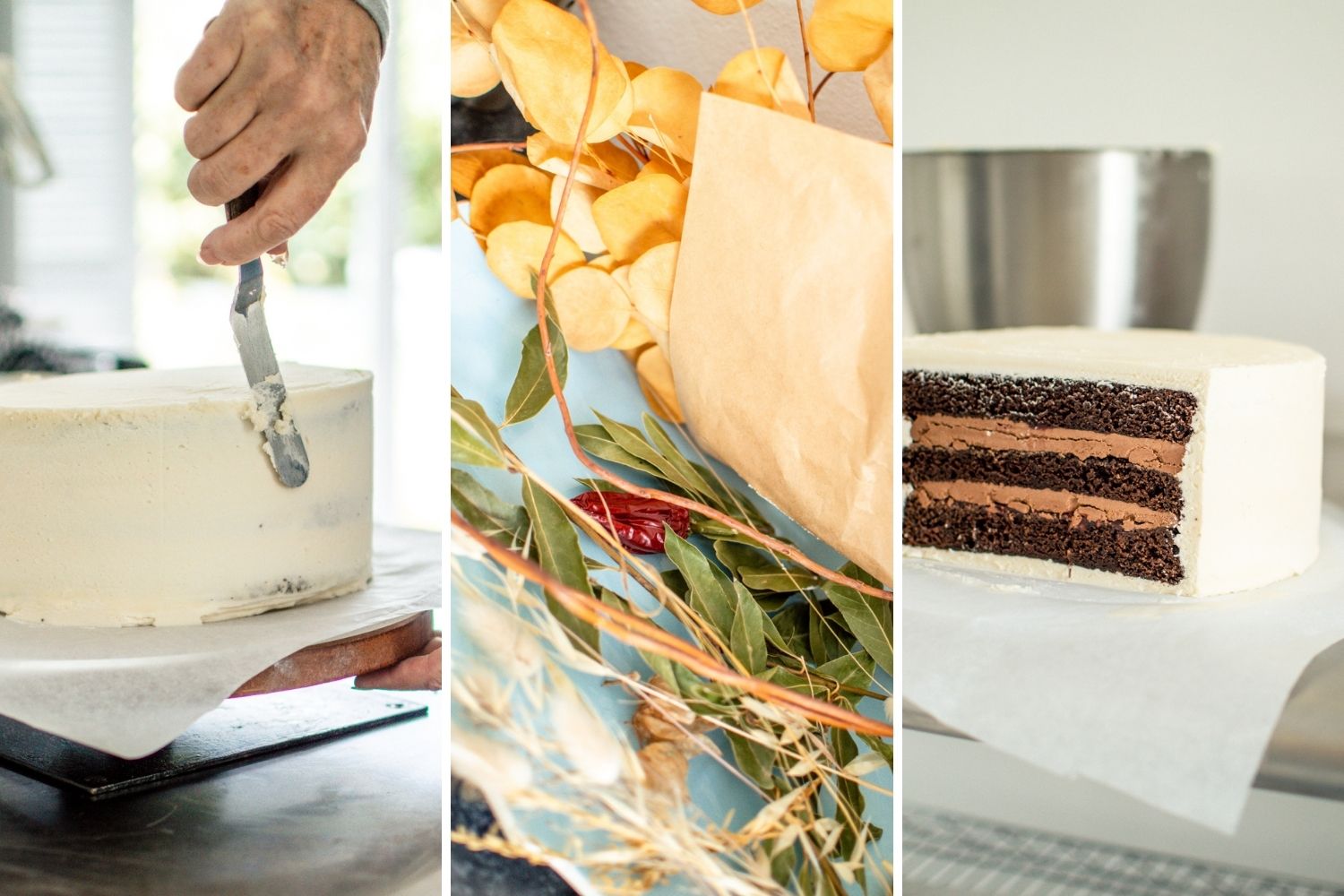 'What's the brief?' I ask as she careful sculpts a second layer of the buttercream onto the cake.
The Stanfordian "Caker" (it's a real term, she assures me), is putting together a birthday cake for the Wife behind 'Husband Wife Team' – a duo of flower, lighting and decor specialists from nearby Gansbaai.
'It's a birthday cake. She's very creative, and loves boho, so I'm going with that theme' Caro says. She finishes off the layer, pops the cake in the fridge to set and shows me the photo she's using for inspiration. The style is called a 'Cake Top Forward Arch Cake'. A section is carved off the round cake revealing two decadent layers of raspberry chocolate, and then carefully flipped onto its side. Why aren't cakes always made like this, I think, admiring the new profile.
'I'm excited about this one', Caro says, mixing beautiful rust coloured icing in a small vintage bowl.
'What's the vibe with the wedding vendors out here and in this area, do you enjoy the wedding scene?' I ask while she lays out the items she's going to decorate with – paper fans, a golden giraffe and rhino, dried foliage, and a geometric stencil. 'I think the Stanford venues need to shout about their offerings more,' she says thoughtfully. 'We have a lot to offer but I don't think people really know which venues do weddings and which don't. Places like Stanford Hills people know well, and I recently did a cake for them. We all need to speak up about what we do.' I nod. Teamwork makes the dream work, especially in small villages like ours. Networking, word of mouth and referrals – it's how we get by in our industries.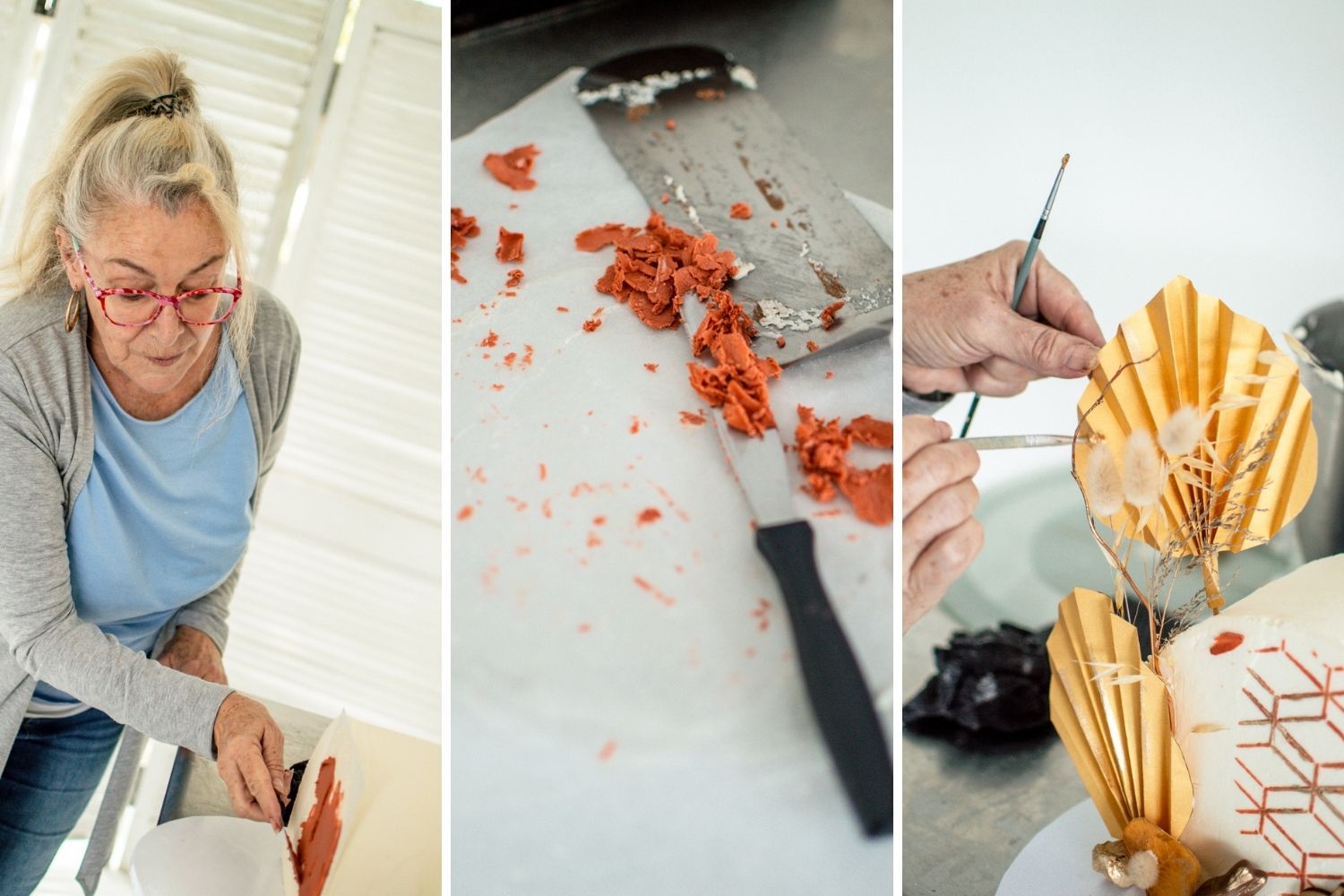 The cake is out of the fridge and Caro is lining up the stencil, the rust coloured icing goes on and the transformation begins. Caro makes it all look so effortless – a dab of icing here, a fan carefully inserted there. Gold dust gets skillfully painted onto the stencilled design, and some 'bunny tales' add some whimsy. When she steps back to admire the product, I am reminded of why the term 'caker' is more apt than baker. This cake, no doubt skillfully baked, has been uplevelled from something delicious to something beautiful, something with personality.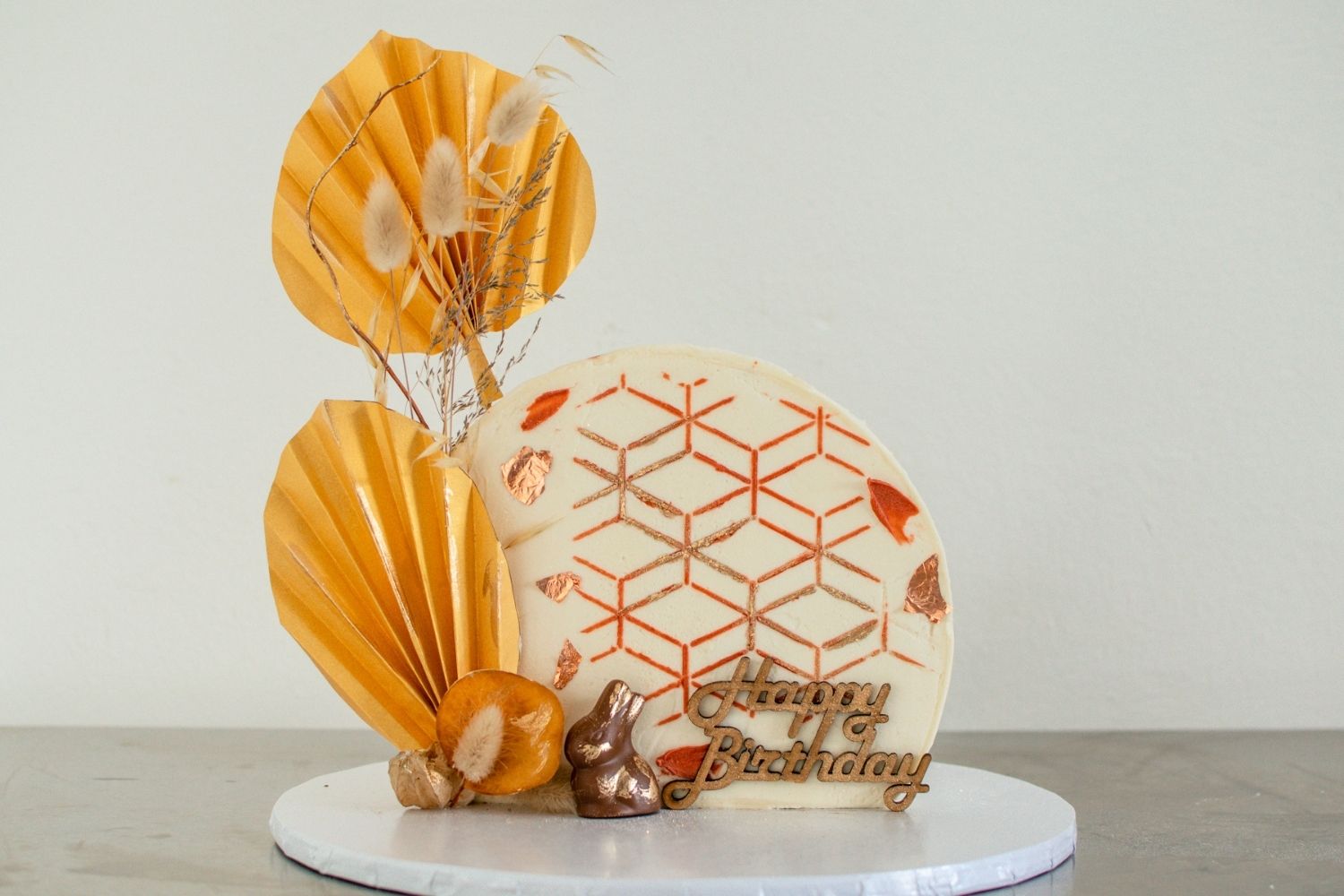 Caro sends me home with the piece she sliced off the cake earlier, the raspberry dances with the chocolate, the hint of lemon in the buttercream makes me smile and I sit in the sun thinking about how creativity, care and love can transform cake into art. 
You can find Caro of DivinebyDesign as Divine Cupcake Overberg on Facebook or @Divinecupcake777 on instagram. Alternatively email Caro @ manna4love@gmail.com or call 0824480237 
To view Stanford Wedding vendors, visit our activity page and filter by "Weddings" – https://www.stanfordinfo.co.za/activities/