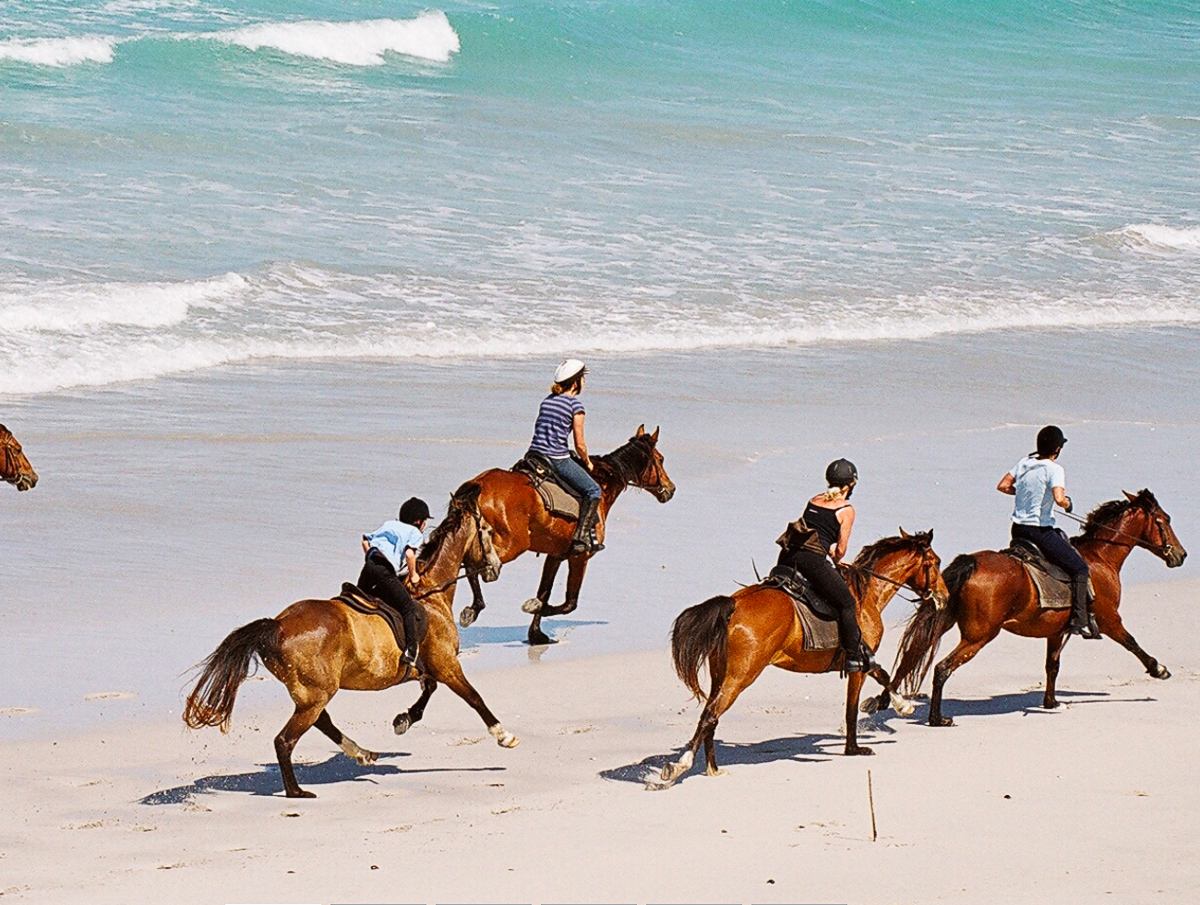 African Horse Company
Stanford Overberg Western Cape
Welcome to horseback riding trails in South Africa's Cape Floral Kingdom along the Whale Coast.
African Horse Company is based around the idyllic hamlet, Stanford and at "Farm 215" , a nature retreat and private reserve located in the hinterland of Gansbaai.
The African Horse Company offers multi–day horse trails and outrides.
Outrides on offer are 1-3 hour beach and mountain outrides catering for beginners to advanced horse riders. Full day rides also available.
Destinations: Stanford Hills Estate, Farm215, Grootbos Nature Reserve
Overnight trails run from 2- 10 days trailing as far as Cape Agulhas.
Our home, the Overstrand region, is one of the hotspots of the Cape Floral Kingdom, a World Heritage Site and by far the best way to discover its richness, is by riding on horseback through this botanical wilderness.
You will ride along kilometers of unspoiled beach, climb rugged mountain terrain, ride through indigenous forest, cross private farms and vineyards and swim with your horse in dams filled with the purest mountain water. An astounding array of fynbos flora and different landscapes awaits the rider with habitats ever changing. Along with this, the rich bird life and the Southern Right Whales, which give birth and mate within the safe waters of the Walker Bay, De Kelders and can be viewed from horseback between July and December.
The horses used are local South African Crossbreeds (Arab and Boerperd blood). Surefooted, enduring and fully adapted to the environment with regard to grazing, weather and terrain, they are the true horses of South Africa and the key to a special opportunity to ride through the wonderful, untouched nature of the region.
"In company of horses, in balance with nature".  African Horse Company is an ideal partner for exploring a truly beautiful part of South Africa.