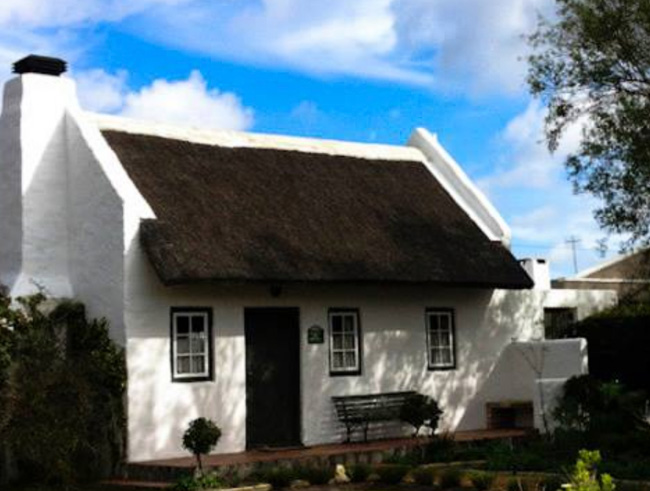 B's Cottage
Accommodation
17 Morton Street, Stanford

It looks old, but B's cottage was built in the 1990s exactly in accordance with a plan of an original Cape fisherman's cottage. Even architects have been fooled, as the windows and doors had to be made by hand to keep with the original style. B's Cottage is undoubtedly Stanford's favourite get-away. It is set in a picturesque English garden with lovely views to the Klein River Mountains across the village green. It shares the 1 400m2 garden with its larger sister, Dove Cottage, but they are each screened to provide maximum privacy.
It has a large fireplace (a favourite with the umpteen repeat guests who sometimes don't even venture outdoors in winter!), an outside braai, a fully equipped kitchen (except for an oven) and a shower/bathroom. The double bed in the loft completes the scene.
This is a pet-friendly establishment, and there is an enclosed and partially covered 'doggie' area that leads from the kitchen. The entire property is fenced, and off-street parking is provided.