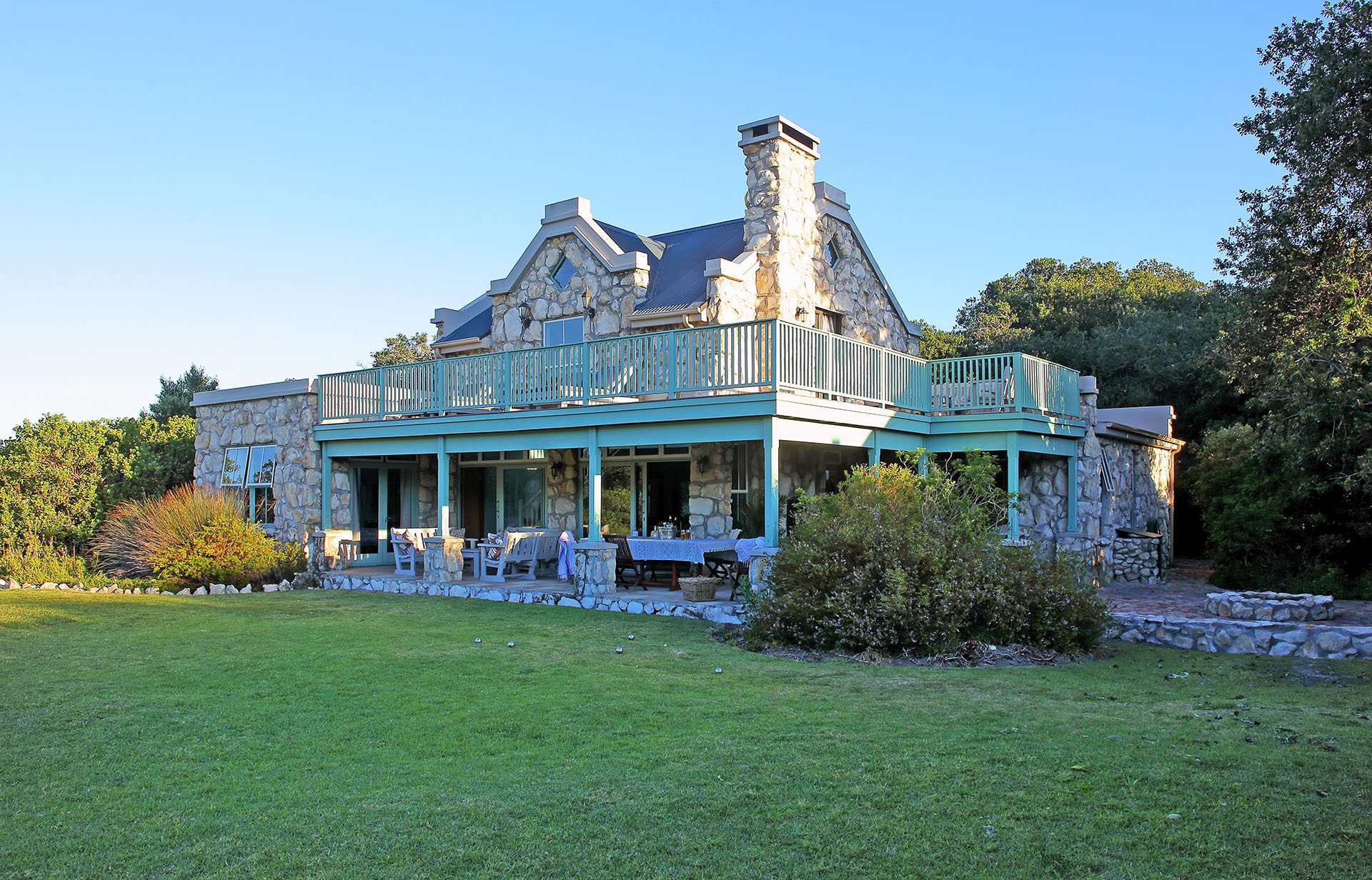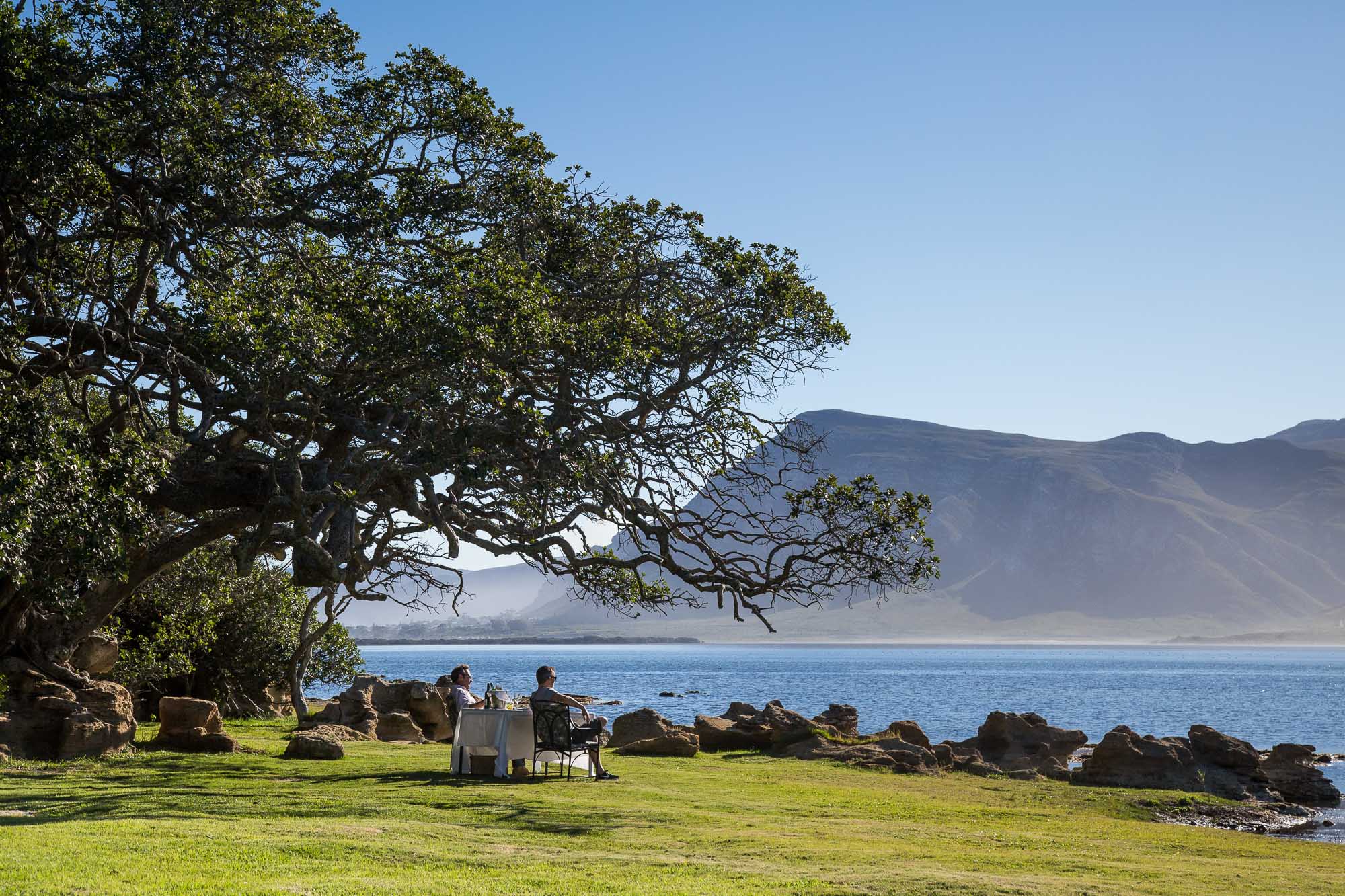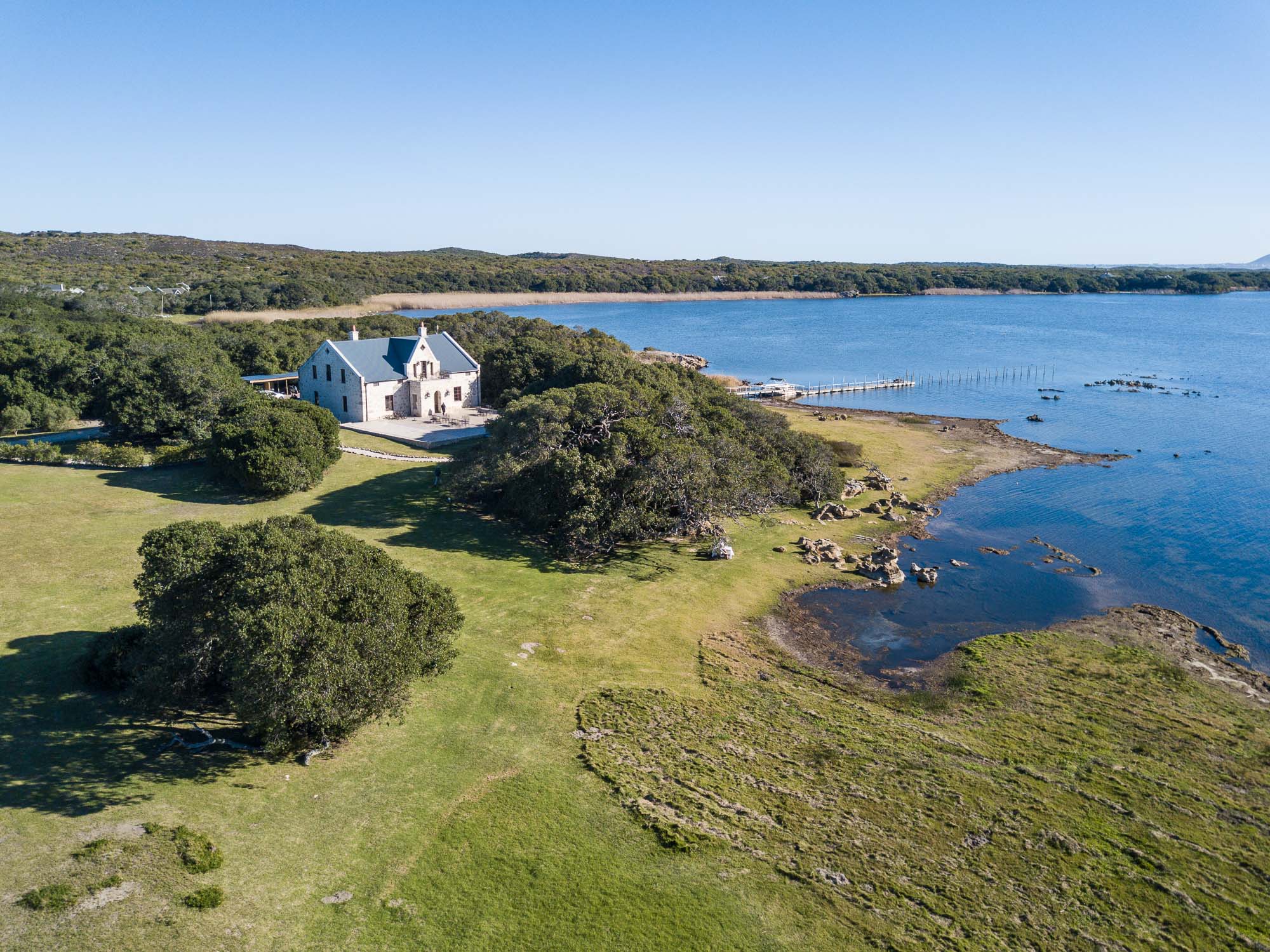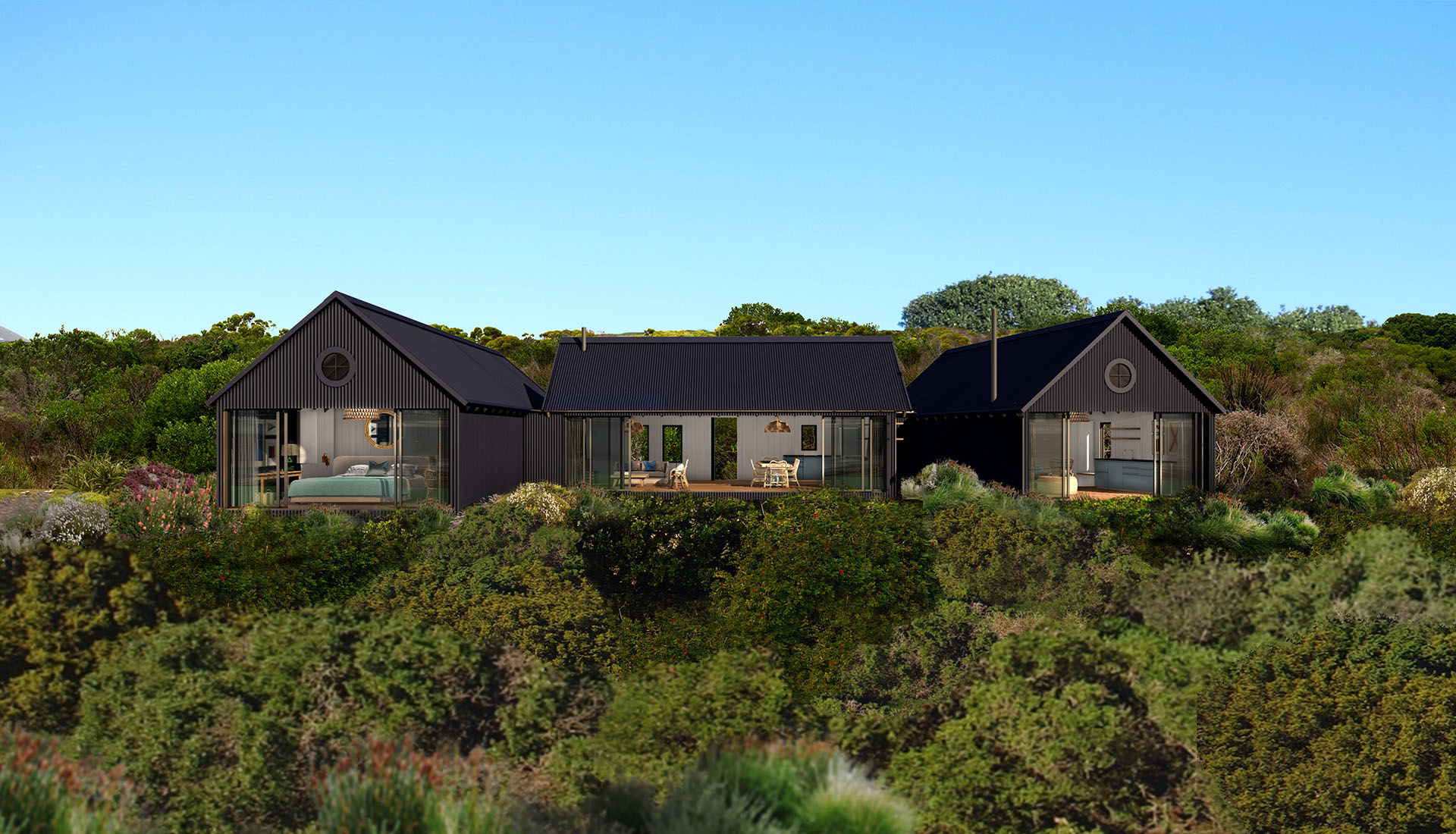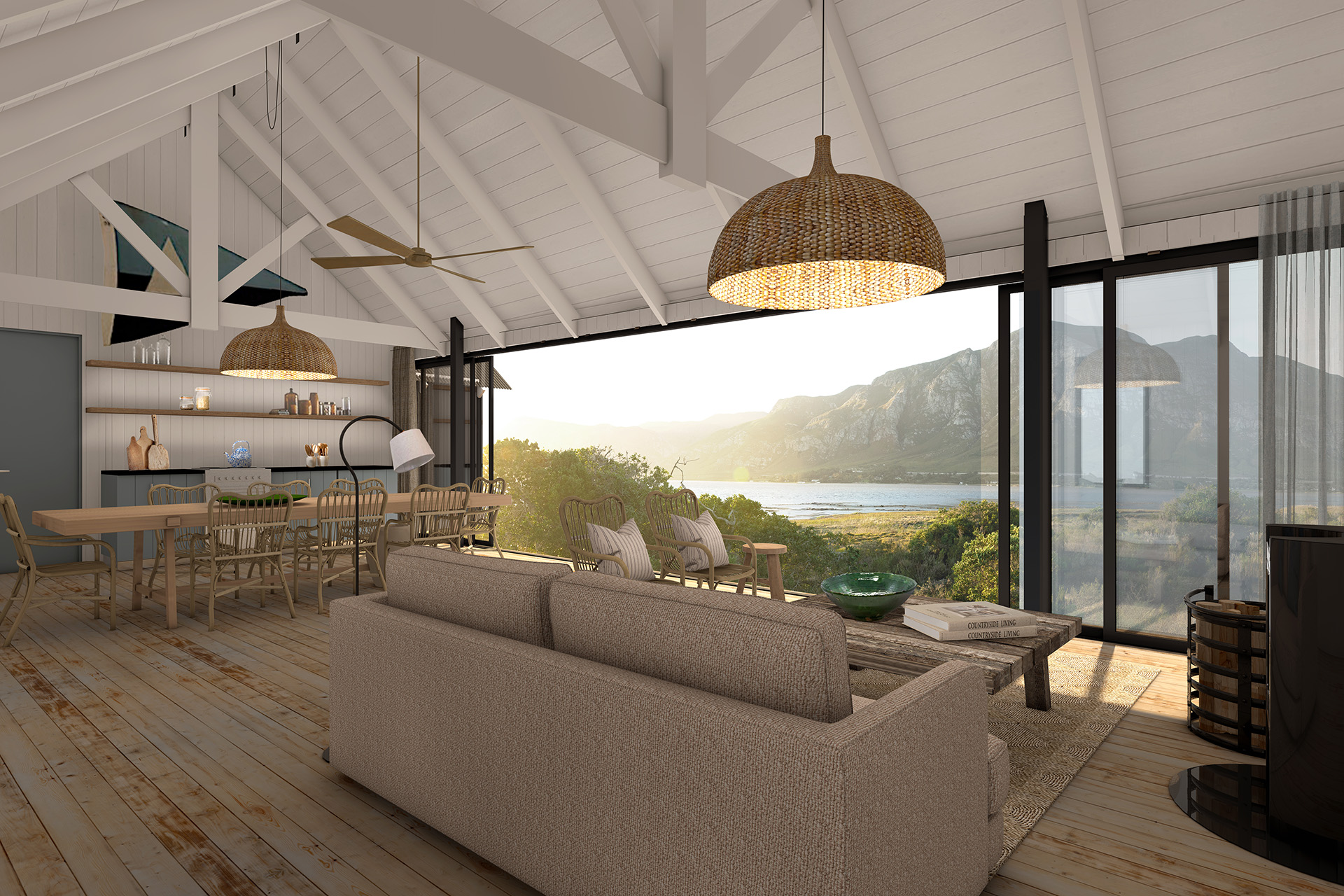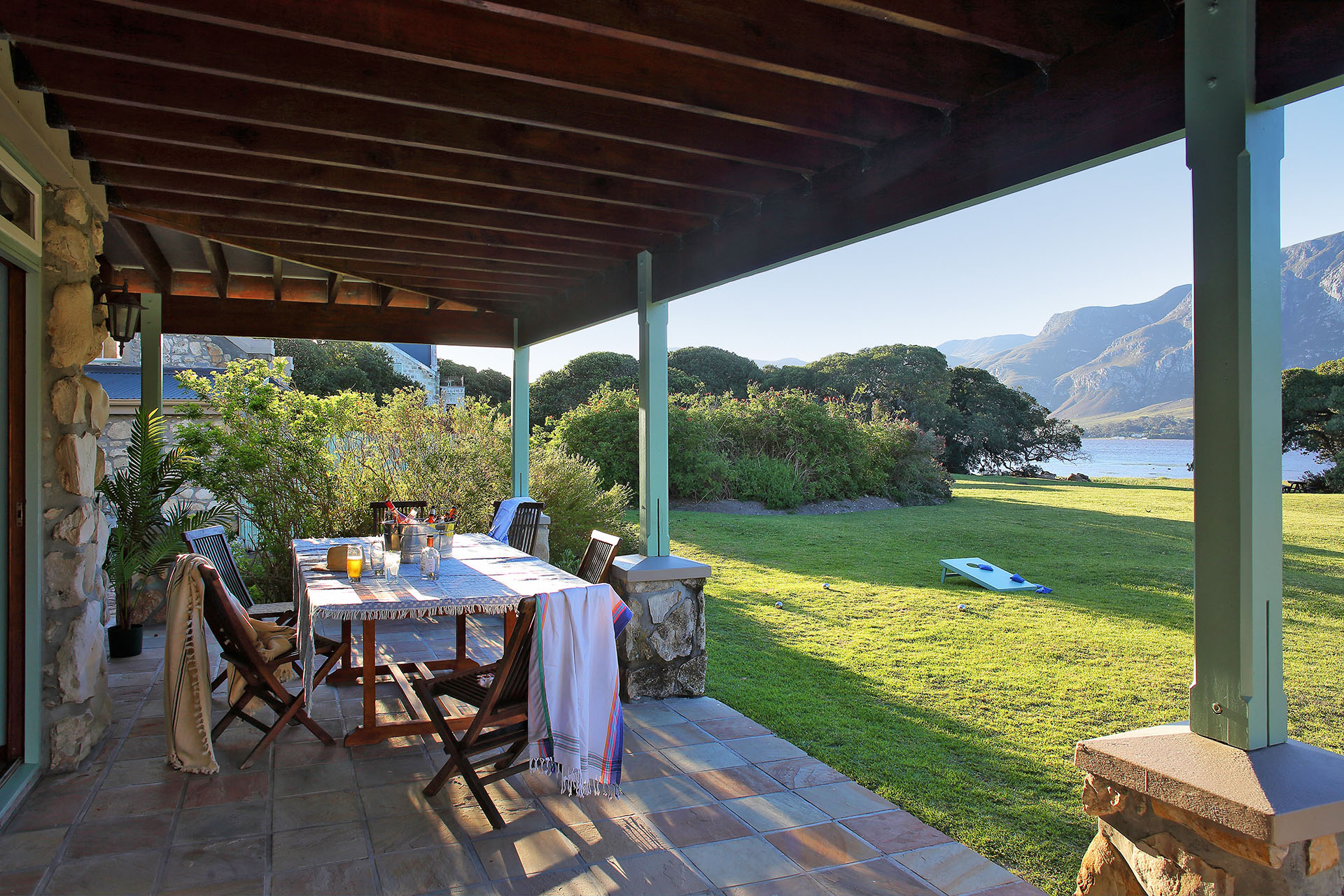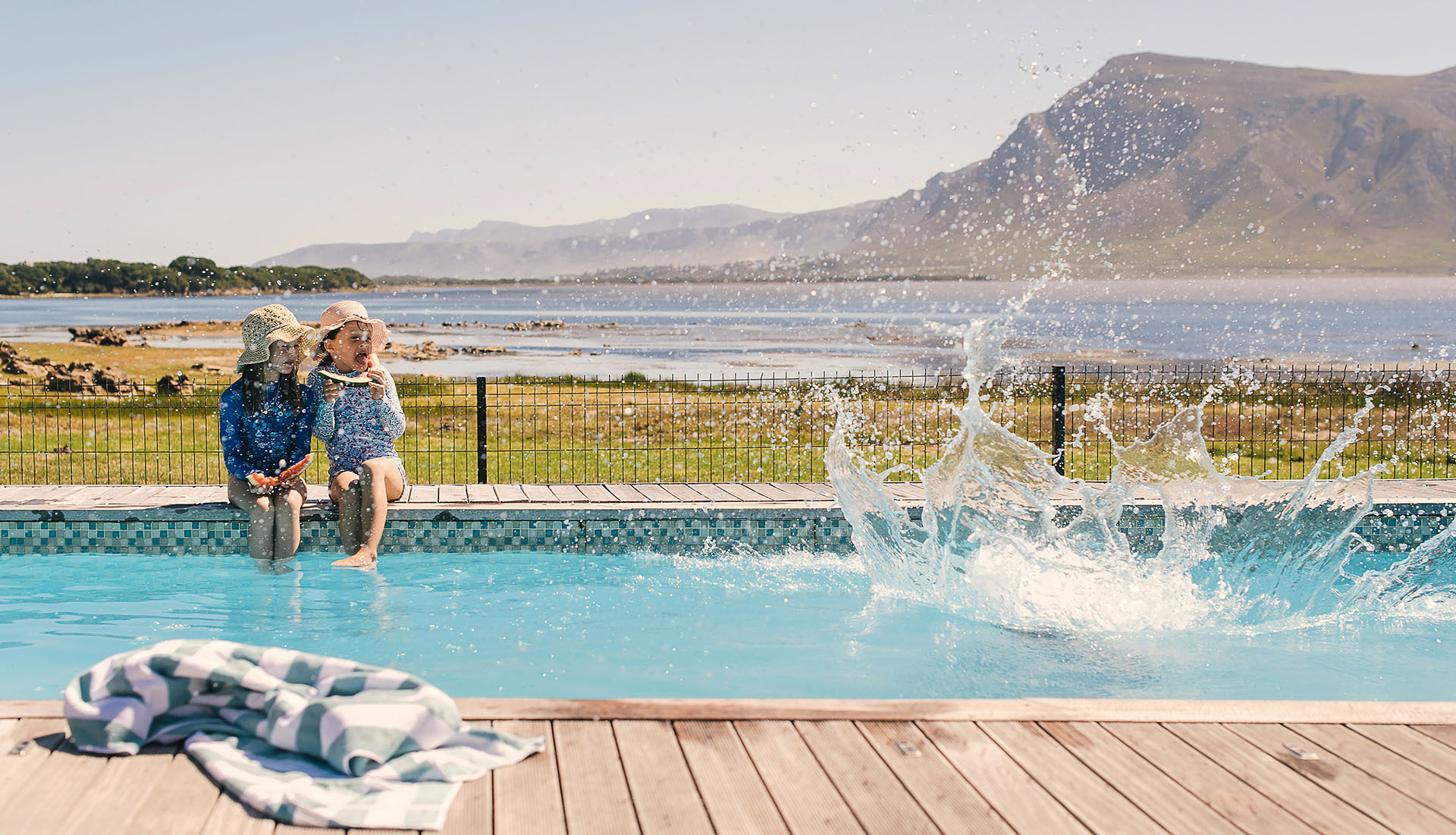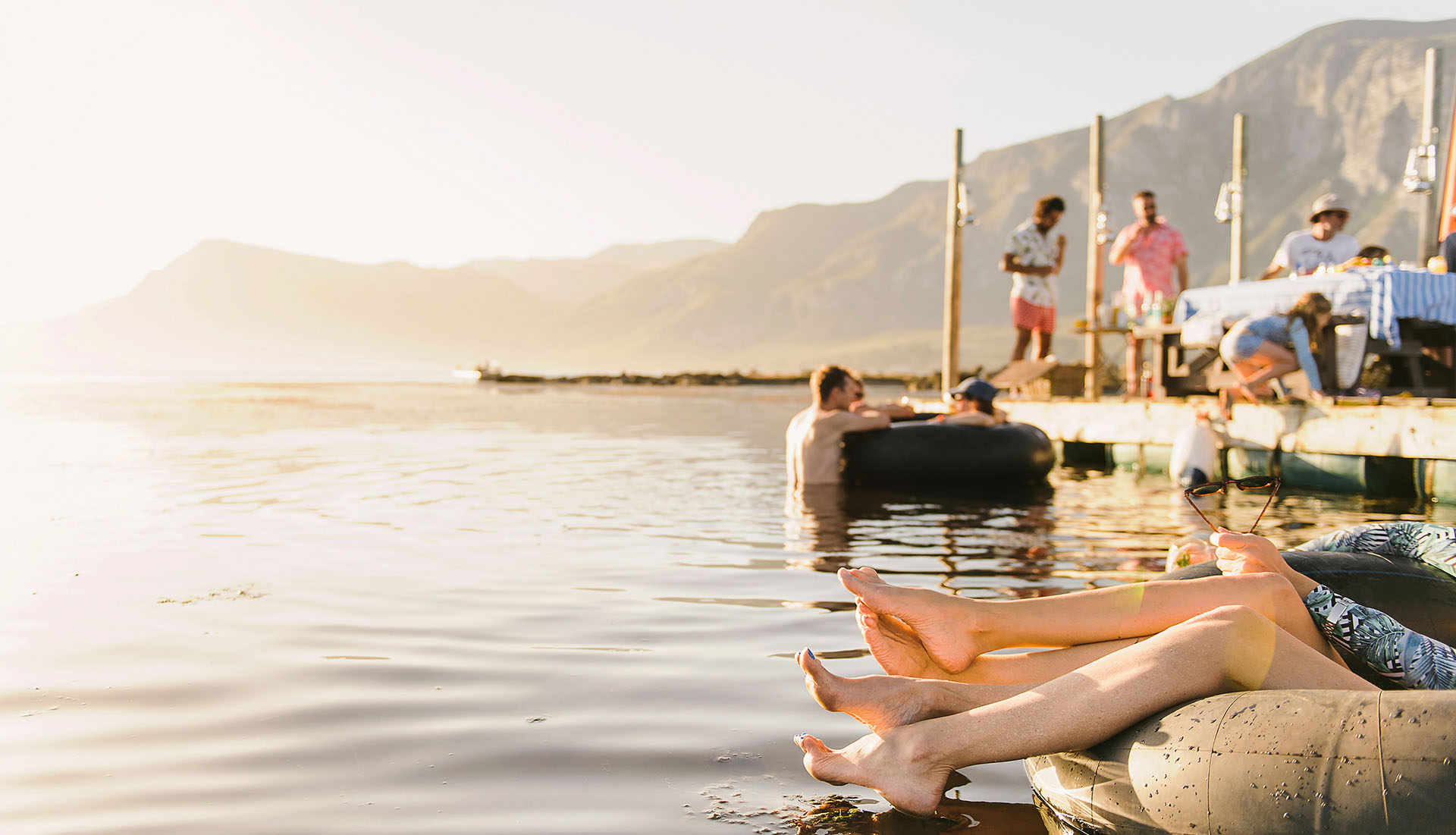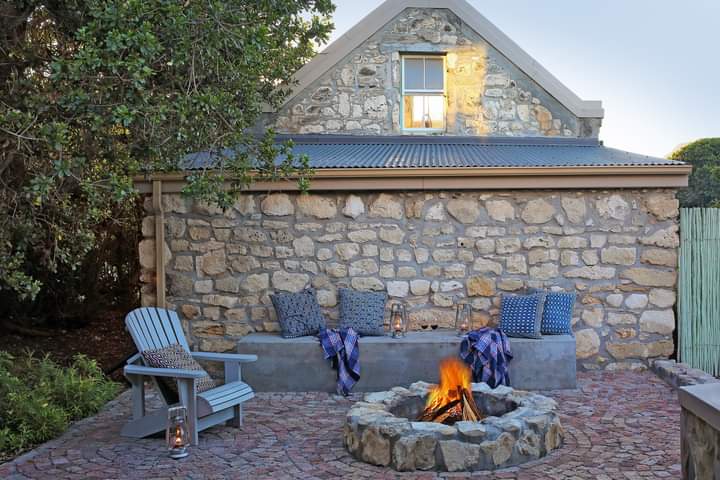 Coot Club
Coot Club, Wortelgat Road, Stanford, 7210
At Coot Club, the world slows to the beat of simple pleasures: birdsong at first light, the warmth of the sun after a bracing swim. Dappled light through gnarled milkwoods; a crackling fire under a canopy of stars.
A spectacular setting that reconnects you to your inner rhythm – be it early to rise, or afternoon slumbers. Meditative walks, pink smudge on blue horizon. Changing cloud patterns, floating on your back. Everywhere, always, mesmerised by views.
An eclectic mix of traditional stone cottages and contemporary-line boathouses. In keeping with the strict regulations that make Stanford so charming, the design does nothing to detract from the natural environment, and the new Boathouses in particular make the most of the magnificent views across the lagoon to the imposing Maanschynkop mountains.
Coot Club sleeps up to 40 guests in total, with 14 guests in the new Boathouses, spaced along the lagoon shoreline, and 26 in the stone cottages tucked into the milkwoods. Coot Club is also available to book exclusively for weddings and special events where you will have this idyllic location all to yourself.
Accommodation:
One Bedroom Boathouse sleeps 2 people from R4000pn
Two bedroom boathouse sleeps 4 people from R7000pn
Stone Cottage Lawns with 4 bedrooms sleeps 4 adults and 5 children ( up to 11 with cottage) from R8000pn
Stone Cottage Milkwood with 2 bedrooms sleeps 4 adults and 2 children from R5250pn
Stone Cottage Garden sleeps 4 adults and 2 children from R4550pn
Stone Cottage Fynbos sleeps 2 adults and 1 child fromR2800pn
Wheelchair Friendly accommodation available.
Reservations: 021 201 1650
res@cootclub.com
After hours: 066 465 2440
Address: Coot Club, Wortelgat Road, Stanford, 7210