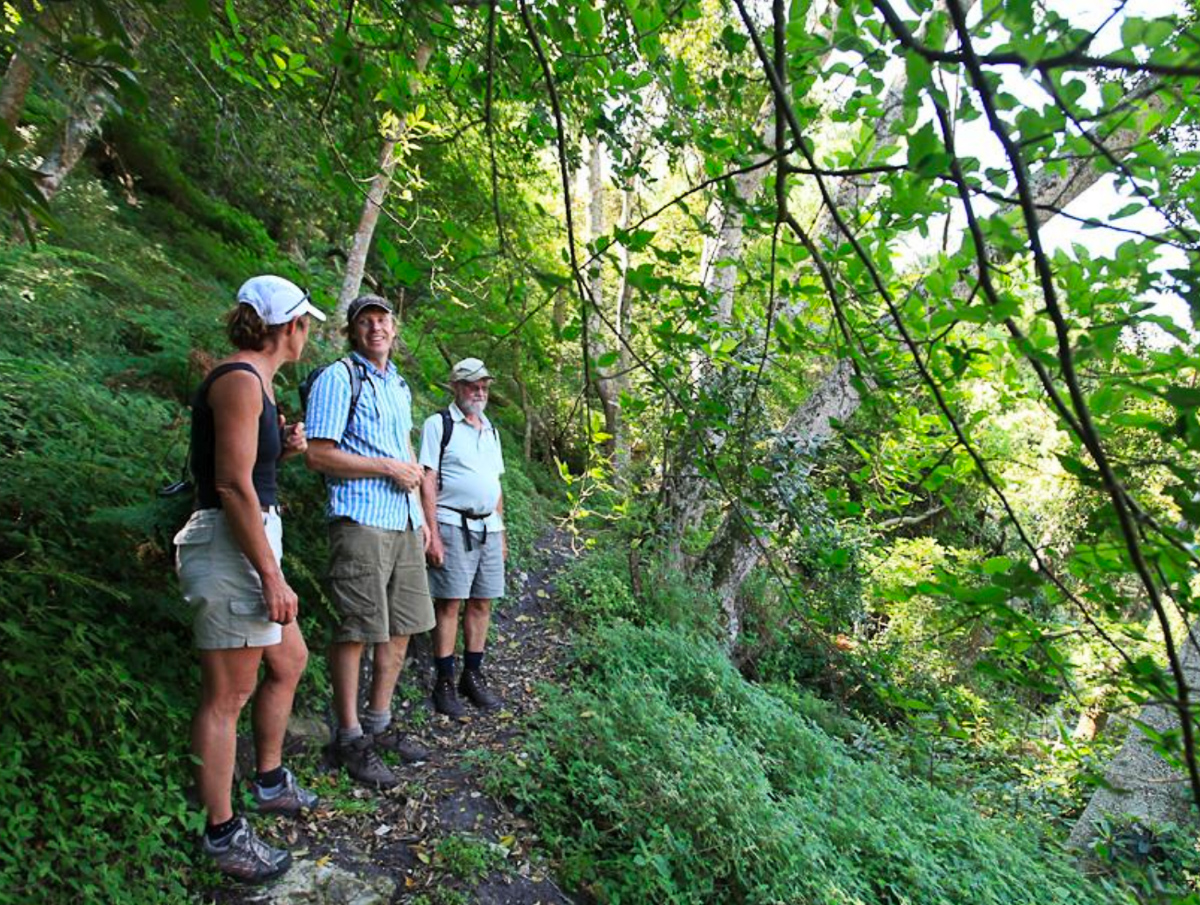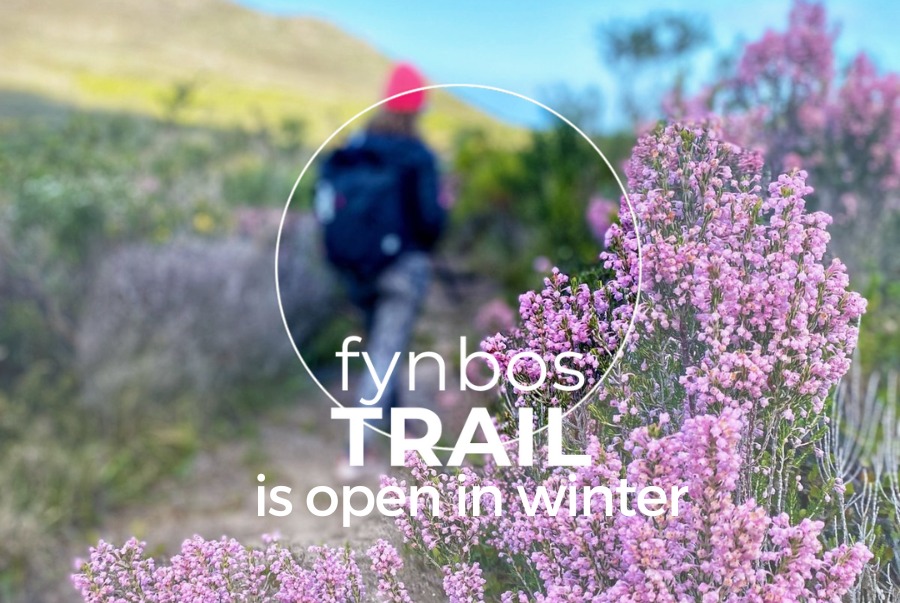 Fynbos Trail
Walker Bay Nature Reserve, Overberg
Trail: 26 km; 3 days. Coastal add on day: 9km extra; 4 days
This delightful trail meanders through pristine fynbos (more than 800 species have been recorded) and magnificent forests.
Starting at the Growing the Future Sustainable Agriculture and Life Skills College on Grootbos Nature Reserve, the first day's route (6.6 km; 3 hours) meanders through coastal strandveld to the Steynsbos Milkwood Forest. The milkwood trees in the forest, one of only eight forests of this type in the world and thousands of years old. From here you ascend steadily to the Pinnacle Viewpoint and then descend through a tapestry of fynbos and forest to the overnight stop at the beautiful Fynbos Retreat.
The second day's hike (11 km; 6 hours) descends along a valley to the Witvoetkloof and a delightful waterfall. From here it is a steep climb onto the limestone hills of the Agulhas Plain and the route then winds up the slopes of Grootberg with beautiful views before descending into Flower Valley. Hikers enjoy a picnic lunch under the shade of the indeigenous Stinkhoutsbos Forest, followed by a tree planting as part of the forest rehabilitation project. The remaining 5 km to the overnight stop at Witkrans is over relatively easy terrain in Flower Valley.
The final day's hike (7.8 km; 3 hours) starts with a steady ascent before descending to the indigenous forests of Baviaans Fonteyn. After making your way through fynbos, the route passes through the Grootbos Milkwood Forest before reaching Grootbos Garden Lodge where you celebrate the end of the trail with a leisurely lunch (full guided slackpacking and self-guided slackpacking options). The self-guided, self-catering option ends at Steynsbos where the trail started.
We are offering a winter special for The Fynbos Trail
Looking for a beautiful winter escape? Due to high demand, the Fynbos Trail is opening up bookings for winter 2023. And we're offering a 10% discount on groups of 6 or more hikers for the months of June and July.
Don't miss this chance to view the winter fynbos – especially the gorgeous pink fields of Erica irregularis. 🌿 And warm up after a lovely day's hike in the hot tub, or beside our fireplace.
Book your winter Fynbos Trail adventure here: https://www.fynbostrail.co.za/