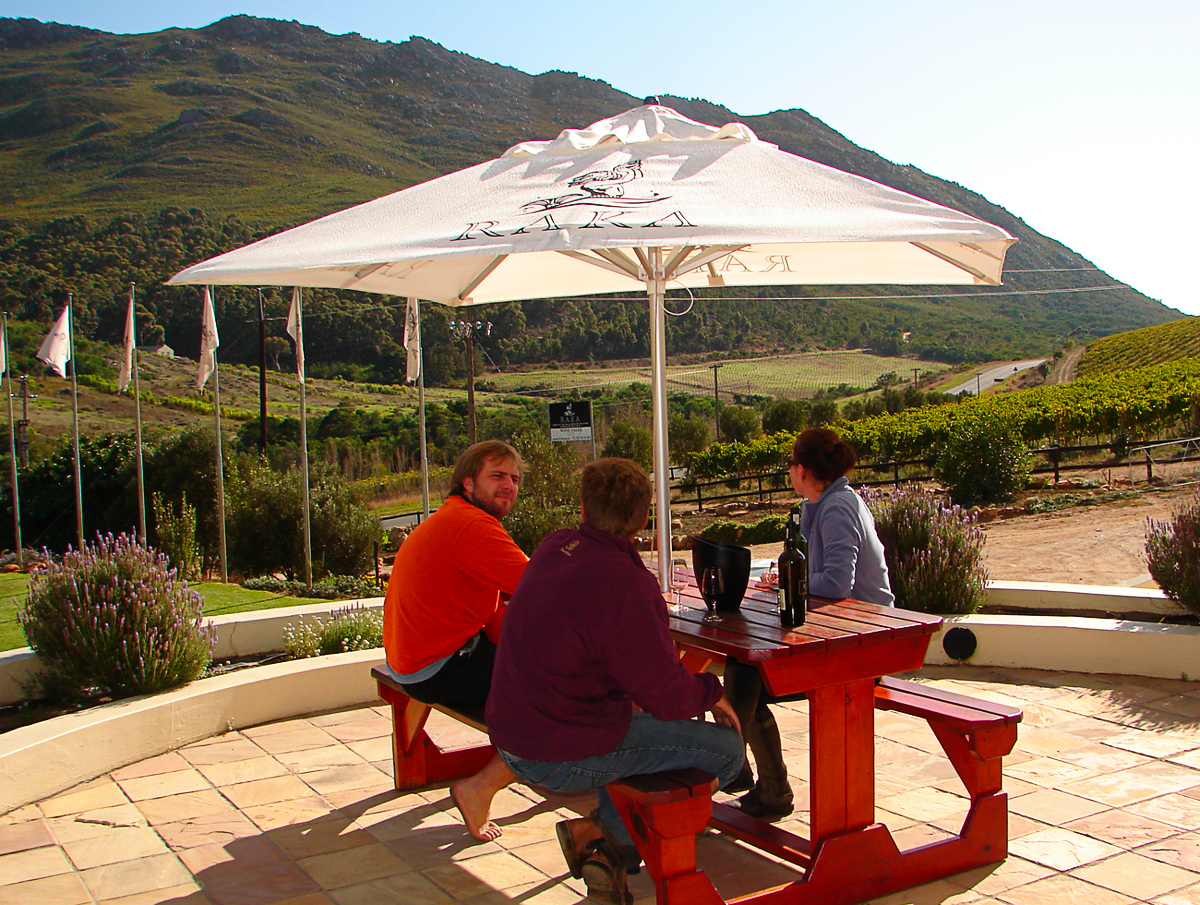 Raka Wine
17km along R326 towards Caledon/Riviersonderend, Western Cape
The Raka brand was named after Piet Dreyer's black fishing vessel. Piet's first love has always been the sea. For some 36 years he braved the storms and challenges of the coast, ever in search of the best catch. It is with this same passion that the Dreyer family now pursue the art of winemaking.
With the rich blessing of earth and elements, the help of a dedicated workforce, the enthusiasm of winemaker Josef Dreyer and the advantages of a modern gravity flow cellar, Piet Dreyer produces his award-winning Raka wines.
What makes the Stanford Wine Route stand apart from the rest? Authentic country life makes our wine route stand out. Stanford is a village with a relaxed lifestyle where locals and visitors meet and greet in a 'klein dorpie' atmosphere. The same goes for the wine farms on the route; you may well find the owner driving the tractor or helping to offload the day's harvest at the cellar. No airs and graces, no glitz and glamour or touristy gimmicks; just good clean wine!
Raka Wines offer friendliness, family involvement and passion for our wine. Five members of our family of six are closely involved with the growing, making and marketing of Raka wine, while the sixth is an ardent supporter and an ambassador for Raka wine. We have a variety of aspects and soil types which enable us to grow many different cultivars (11 in all) and we produce 15 different wines.
Closed Sundays, Christmas Day and Easter Friday. Open weekdays 9:00 – 17:00, Sat 10:00 – 15:00. Tours by arrangement.