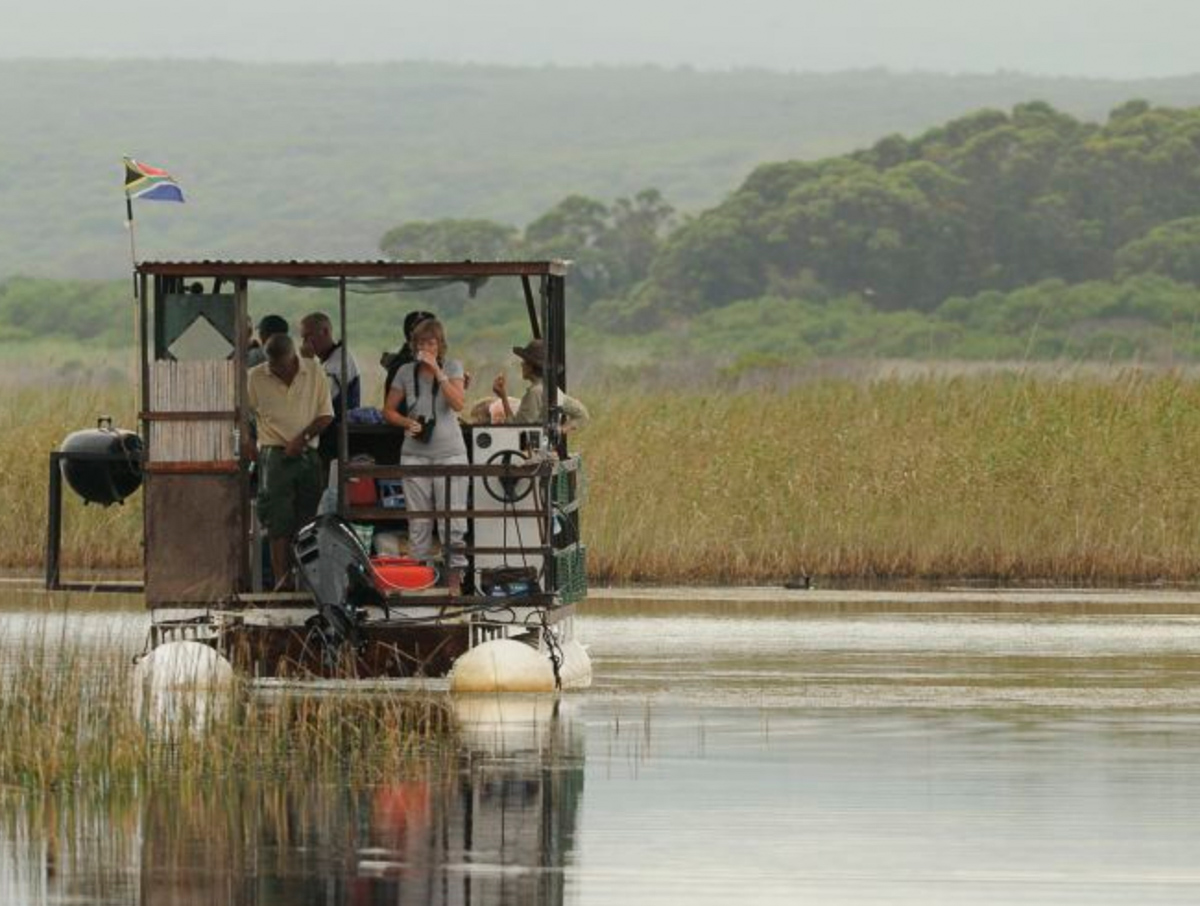 Join us on the River Rat for scenic cruises up and down the beautiful Klein River in Stanford, just outside Hermanus.
The river is famous for its big variety of birdlife, breeding and nesting in the reeds on the banks of the river. Other wild life include some buck in a small reserve, otters feeding on crabs, terrapins and the odd puff adder swimming across the river.
We adjust according to customers' needs and go out in most weather conditions.
Fitted with its quiet, eco-friendly motor, birding clubs often use the boat for close-up views and the stability – thanks to the pontoons – makes it a photographer's dream.
We also specialise in social-cruises. Whichever time of day you choose, the river has something special in store for you.
River Rat comes equipped with a braai and a toilet with a view.
The boat is dog friendly. Dogs welcome at no cost.
Can accommodate up to 14 persons with a min.of 4 persons.
Price: R200 per person. Children under 6 years FREE.
Two man canoes for hire.