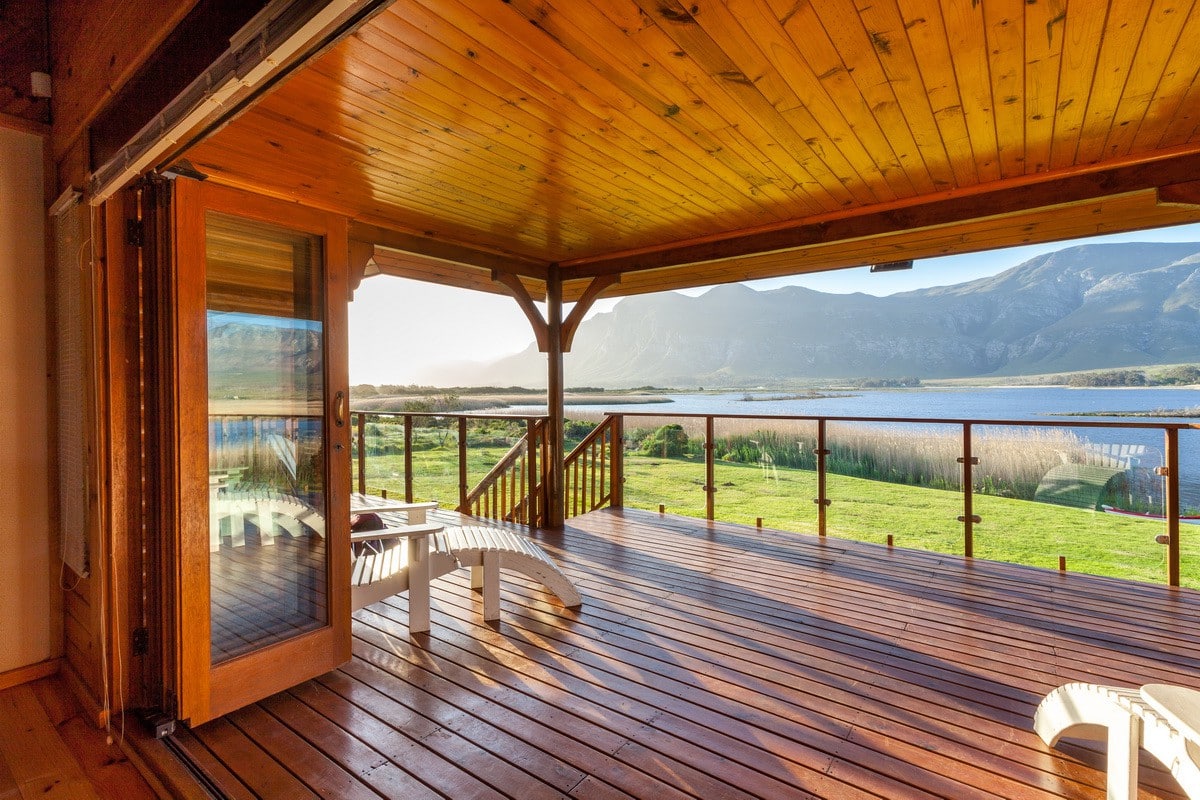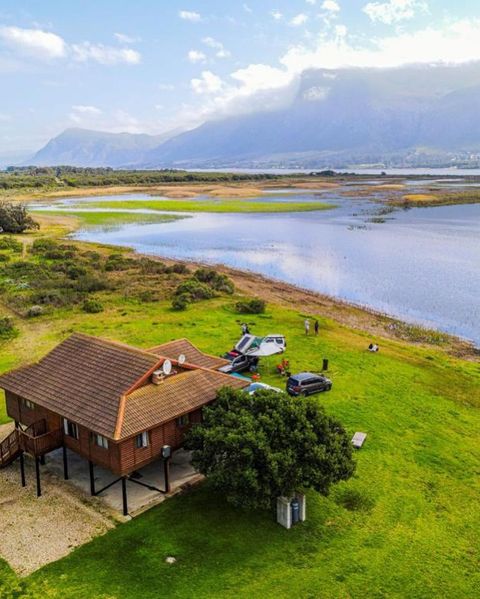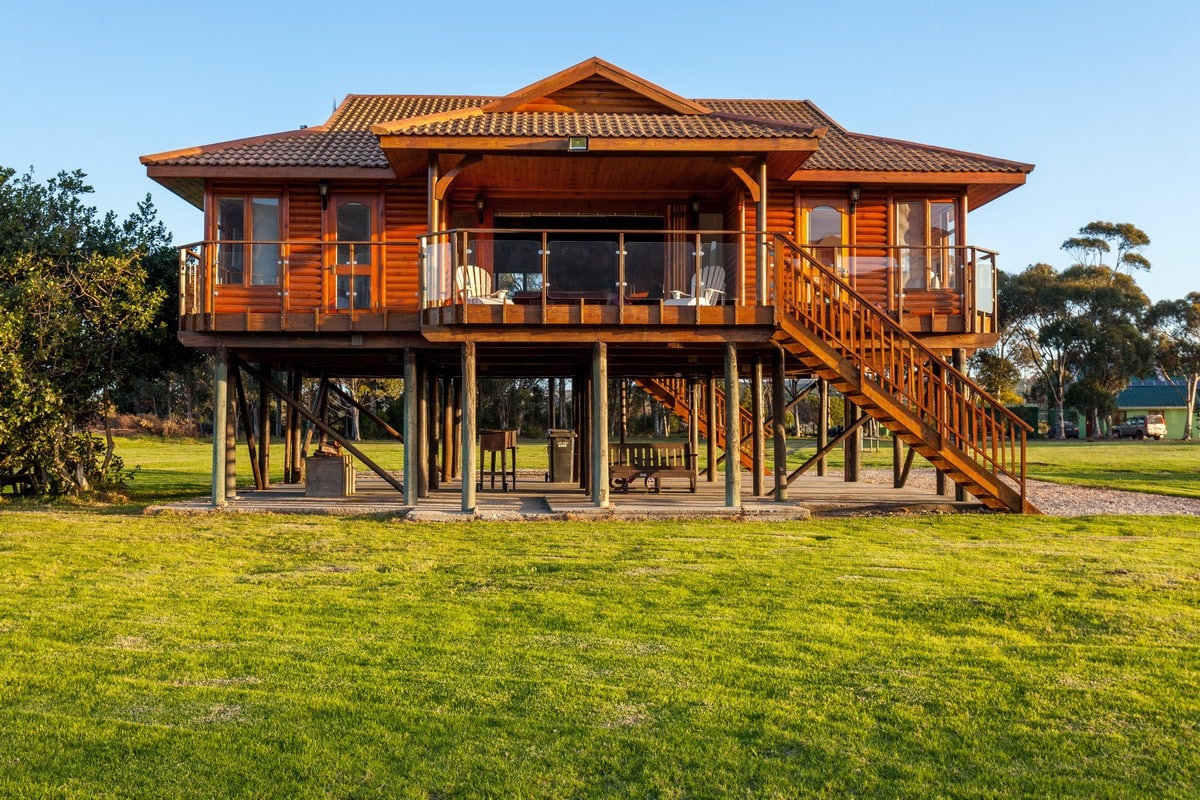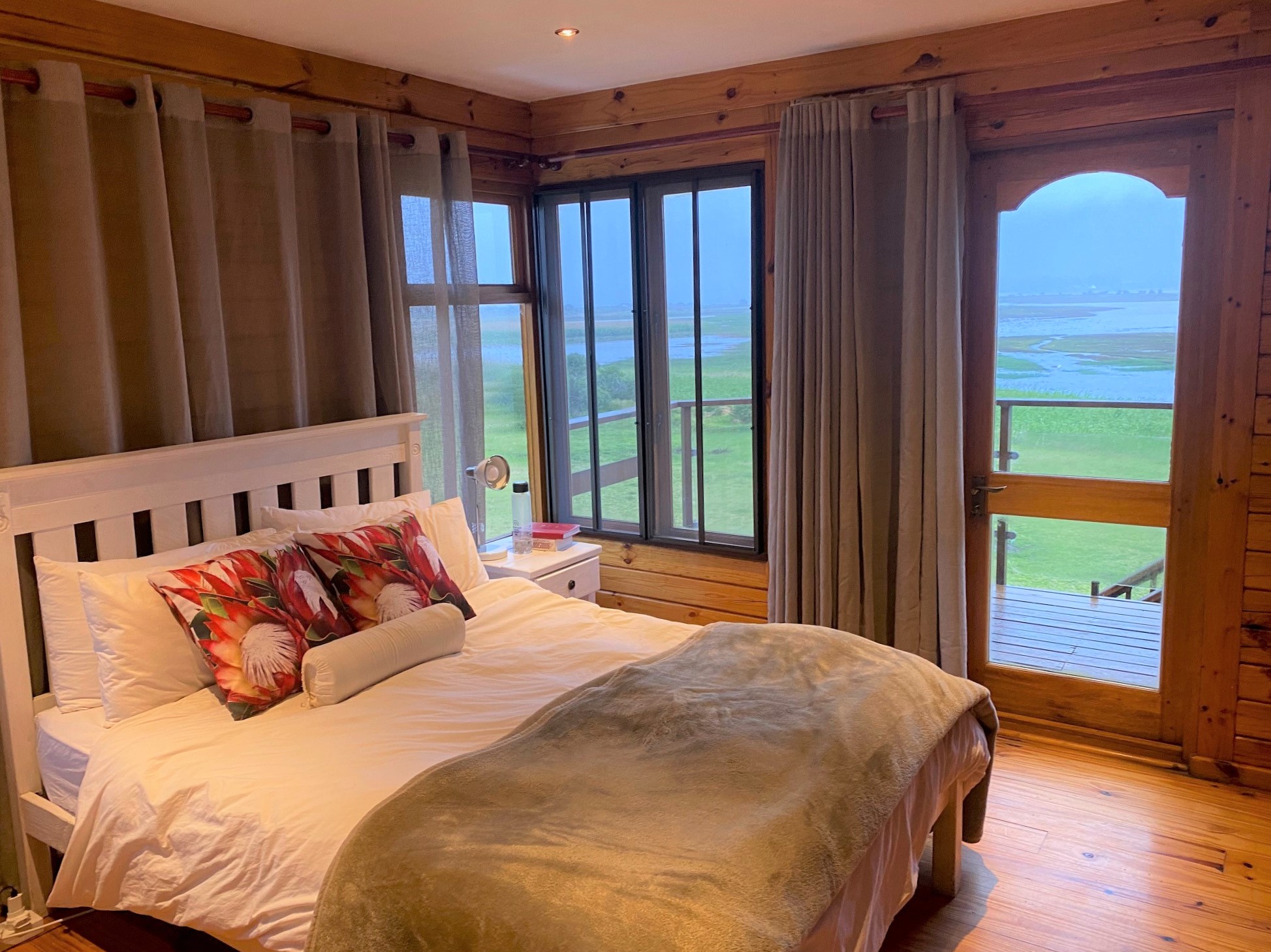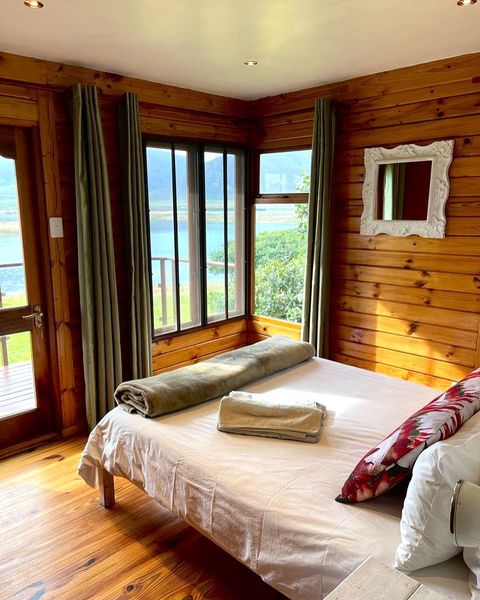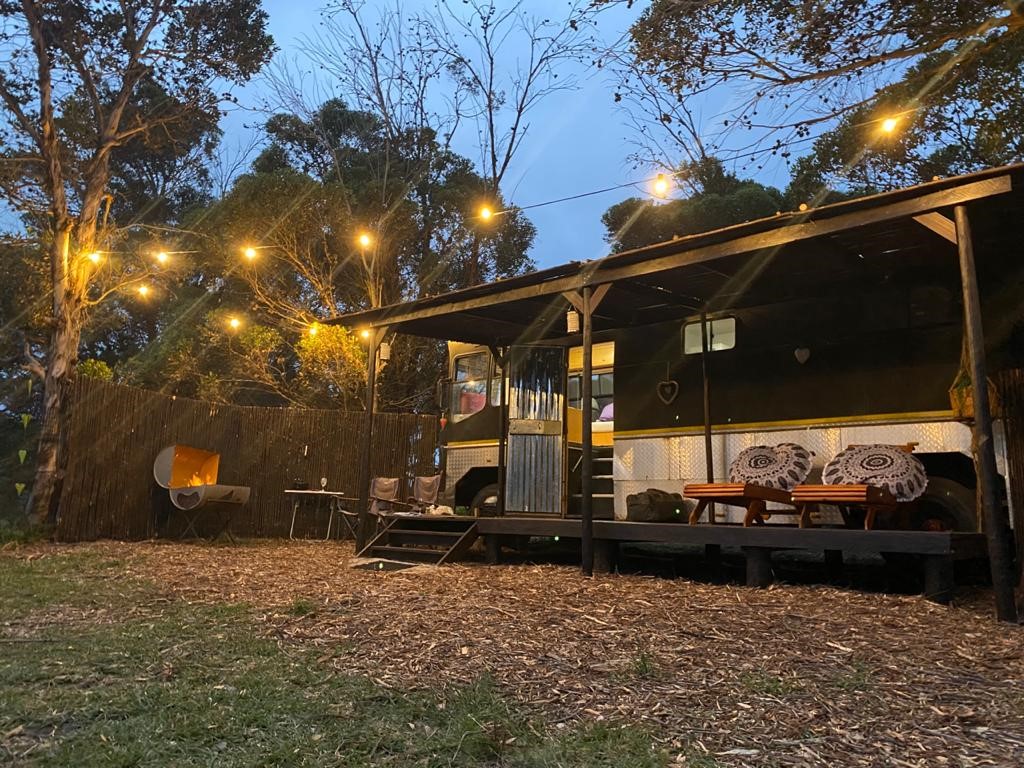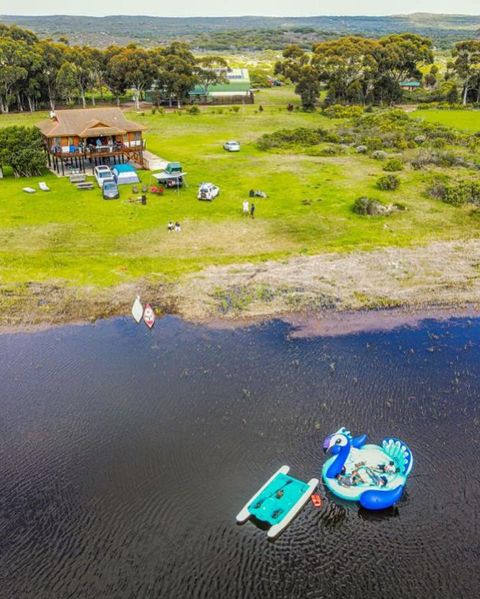 Riversend Farm is situated in a bird sanctuary on the outskirts of Stanford overlooking the Klein Rivier.
The luxury log cabin is raised on stilts allowing for one of a kind views of beautiful wetlands, mountain ranges and surroundings.
The uniqueness of the farm is the wetlands in front of the cabin and the 160 hectares of uninterrupted fynbos with views for days at the back, a true nature retreat.
Boarded by Cape Nature Walker Bay that covers over 17km of shoreline.
Beach access within 10km from log cabin. Just 30 minutes from the seaside town of Hermanus, Stanford is ideally positioned for couples and families looking for a laid-back getaway.
The house is ideal for 4 adults and 4 children and with prior arrangement, a bigger group are welcome to pitch tents next to the house at an additional rate per person.
The newest addition is a Classic Mobile Home with a lazy day wooden deck and gypsy lights in the trees, situated close to the wetlands to allow the full nature experience.
The Black Eagle Bus sleeps 2 and is a true glamping experience.
The whole property is run off renewable energy and borehole water.
Eco Camping is also permitted with prior approval.
A most awesome location, one can sit all day on the patios and stare at the mountains, the different bird species and the wetlands.
As rainfall throughout the year isn't consistent the water levels change at will.
This means that you will either have a massive body of water enabling you to use the canoe or peddle boat or a dried-up pan perfect for walks to the river.
The view is never the same.
The Experience is truly unique.