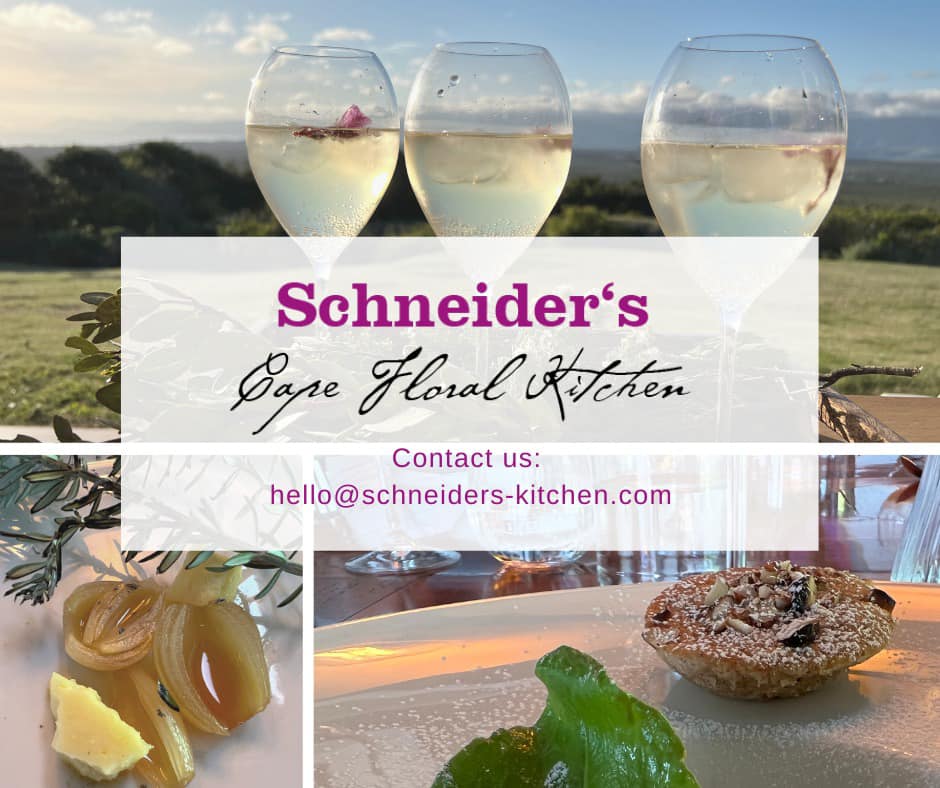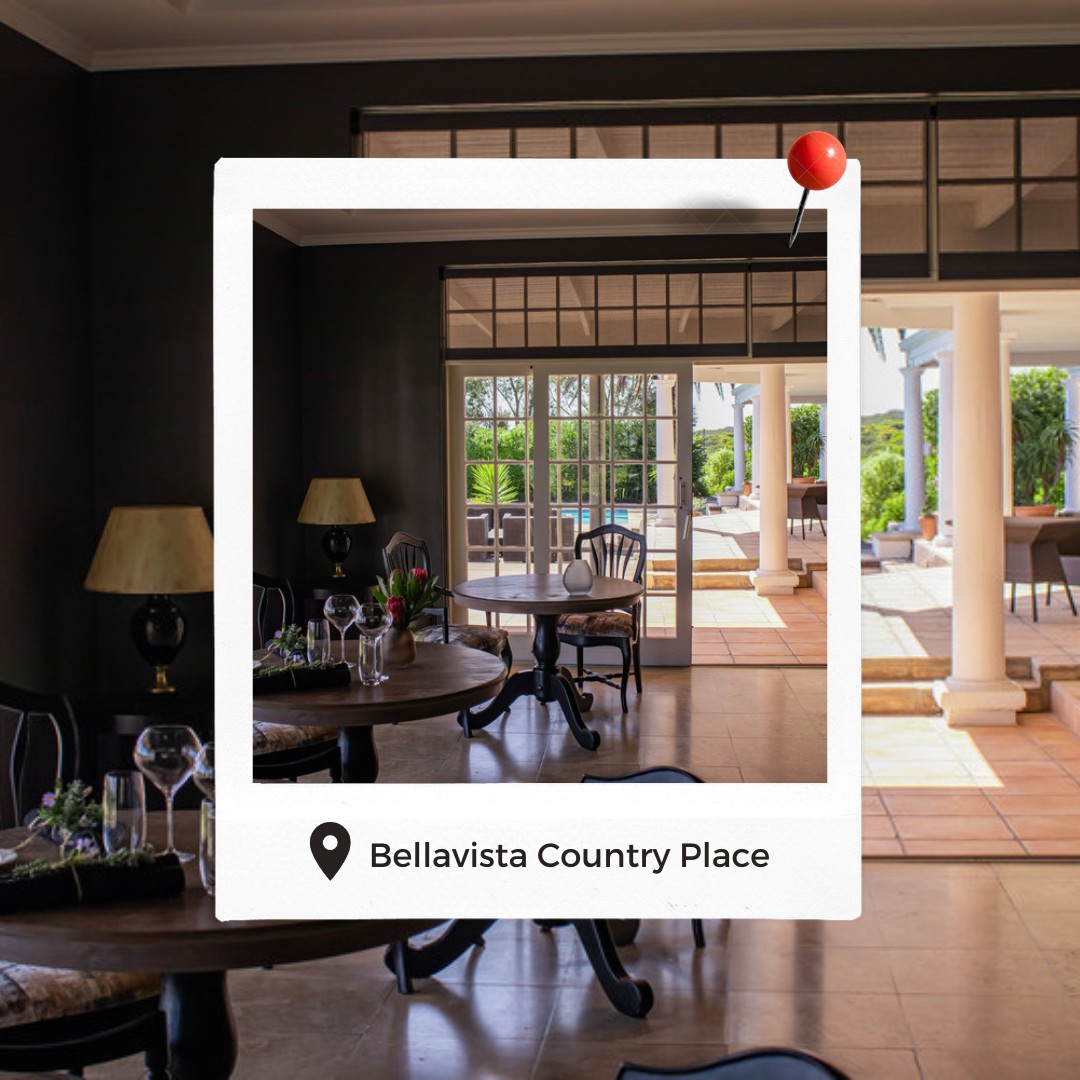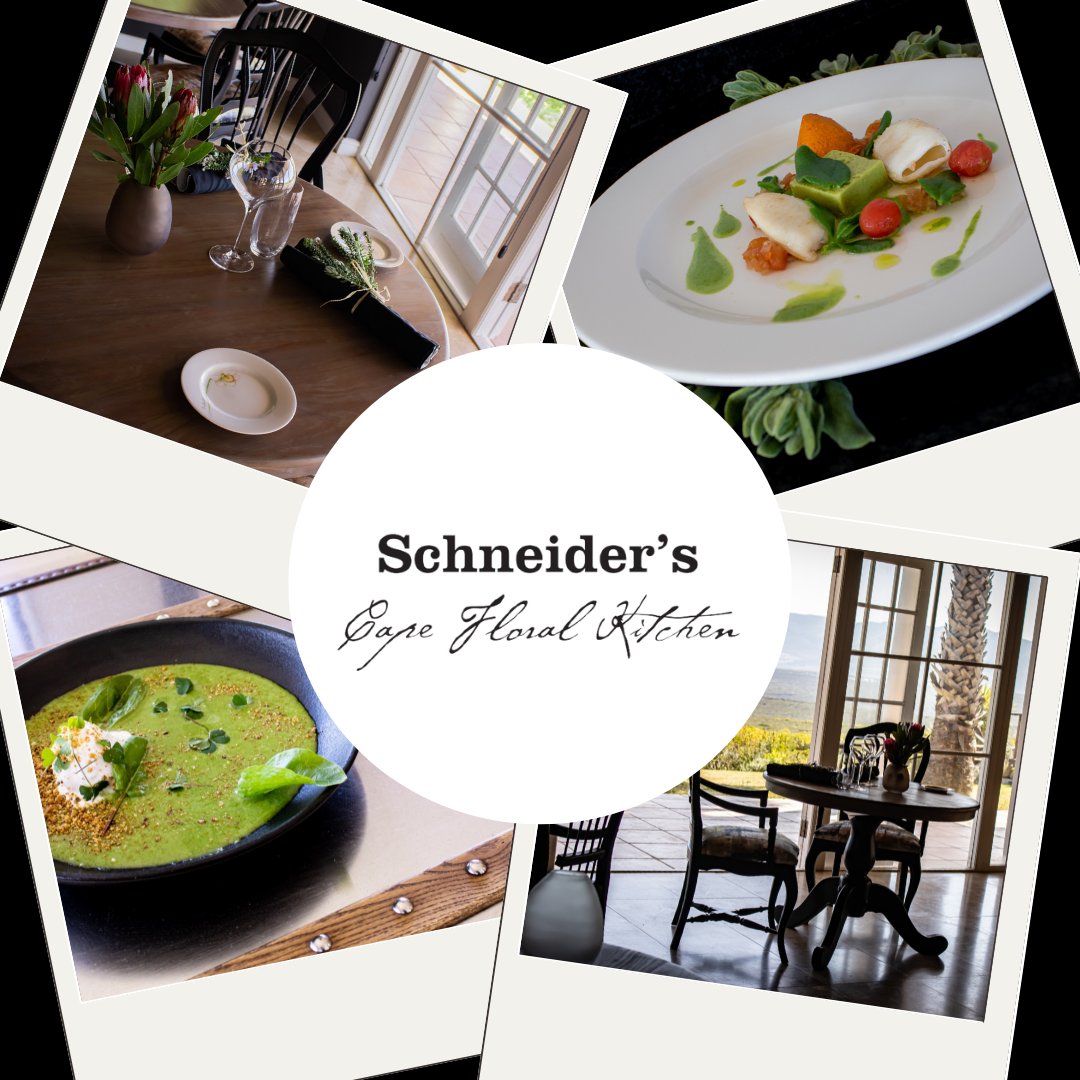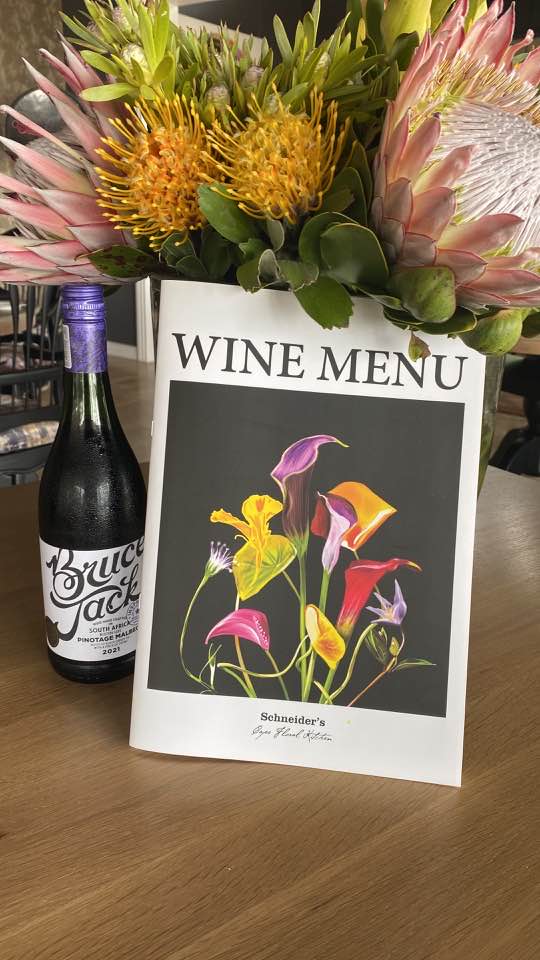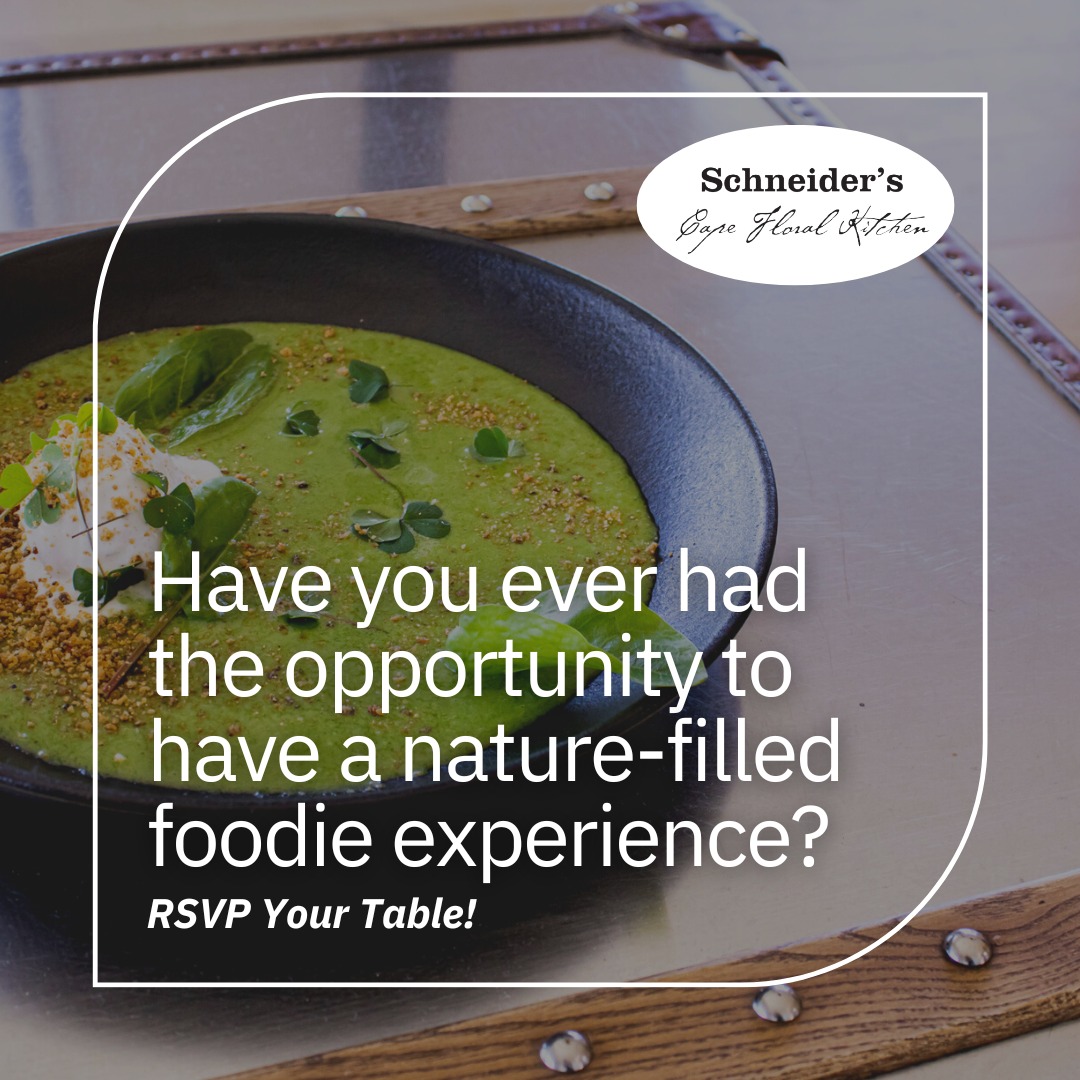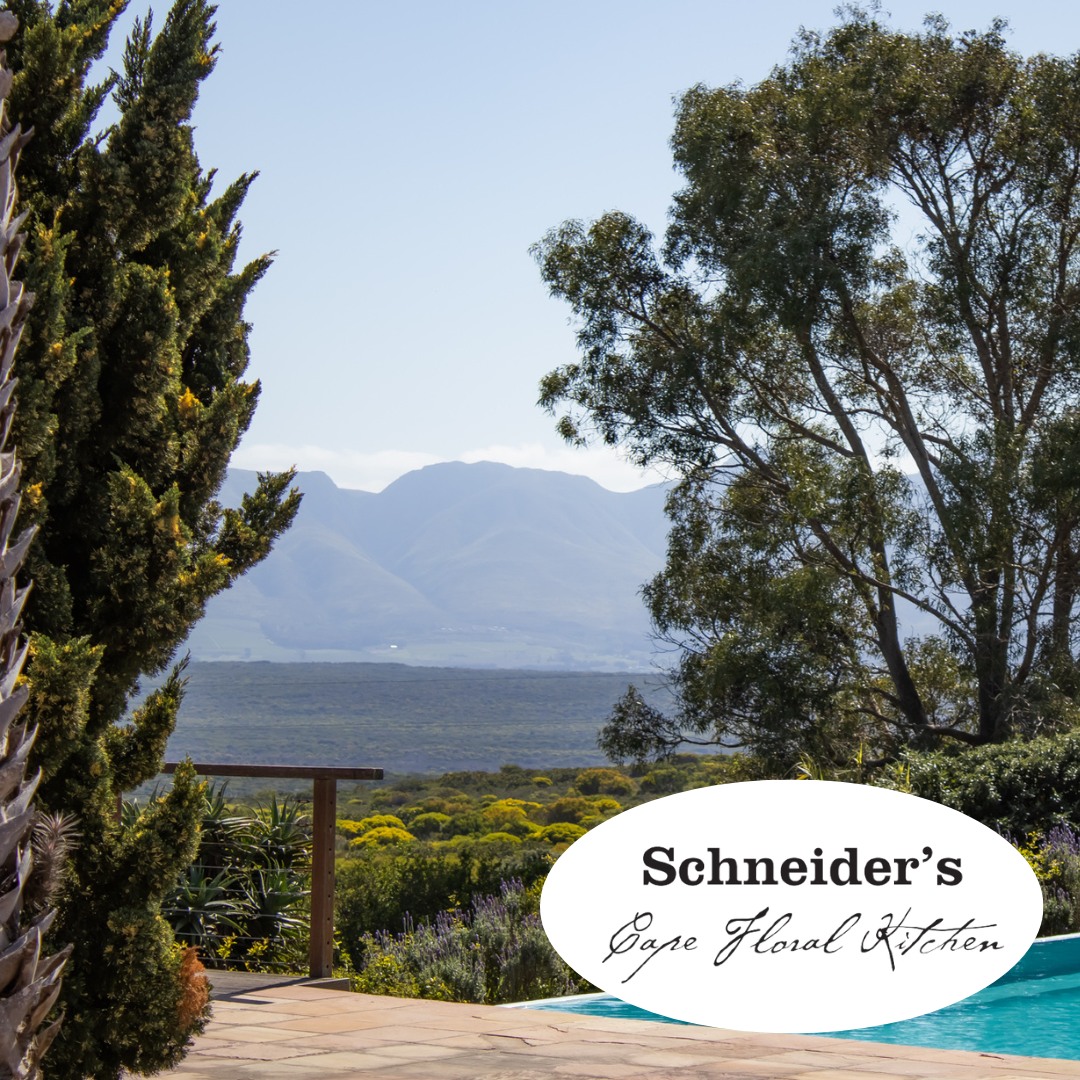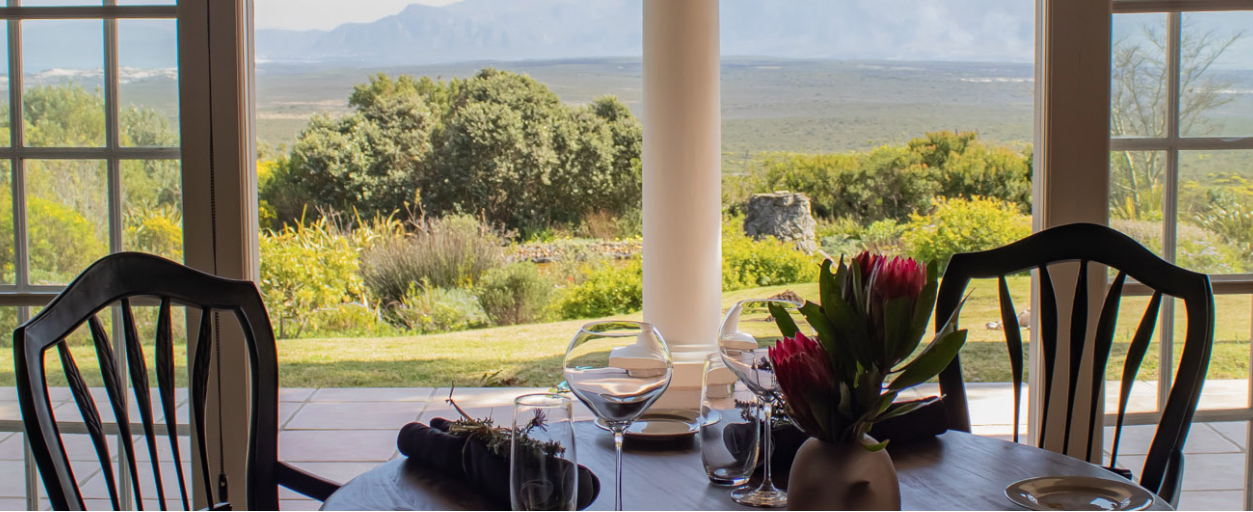 Schneider's Cape Floral Kitchen
Bellavista Country Place, Gansbaai
For 40 years, we have worked as a couple in different restaurants and hotels, nationally and internationally. We opened many hotels and restaurants and believe that Schneider's will be our last one…
Hospitality is our life and even on our off days we usually have friends as guests at our home in De Kelders. Jurgen got a Michelin Star for over two decades. He worked worldwide in different restaurants and hotels like Kempinski Berlin, Kempinski Gravenbruch, Kempinski München, Intercontinental Hannover, Princess Hotel Bermudas, Castel Royal in Spain, Sporthotel Achental, Gutshaus Stolpe, self-employed in Wetzlar at Tapferes Schneiderlein, in Schriesheim with the Strahlenberger Hof.
Susanne met Jurgen when she started her diploma in cooking after her Hospitality Management exam. For many years she joined Jurgen in different hotels and restaurants as manager, director, or "Busy Lizzy".
If you ask Susanne about her job title, she would say: "Disaster Manager Around The Clock".
Susanne is also a holder of the WSET (Wine and Spirit Education Trust) diploma and co-owns a Company in Germany which is the biggest importer of SA Gins in Germany: Südafrika-Genuss.
Please reserve a table for your experience at Schneider's Cape Floral Kitchen:
Dinner: Wednesday till Saturday
Lunch: Sunday
You are very welcome to call us on
+27 82 088 0307 for your reservation!