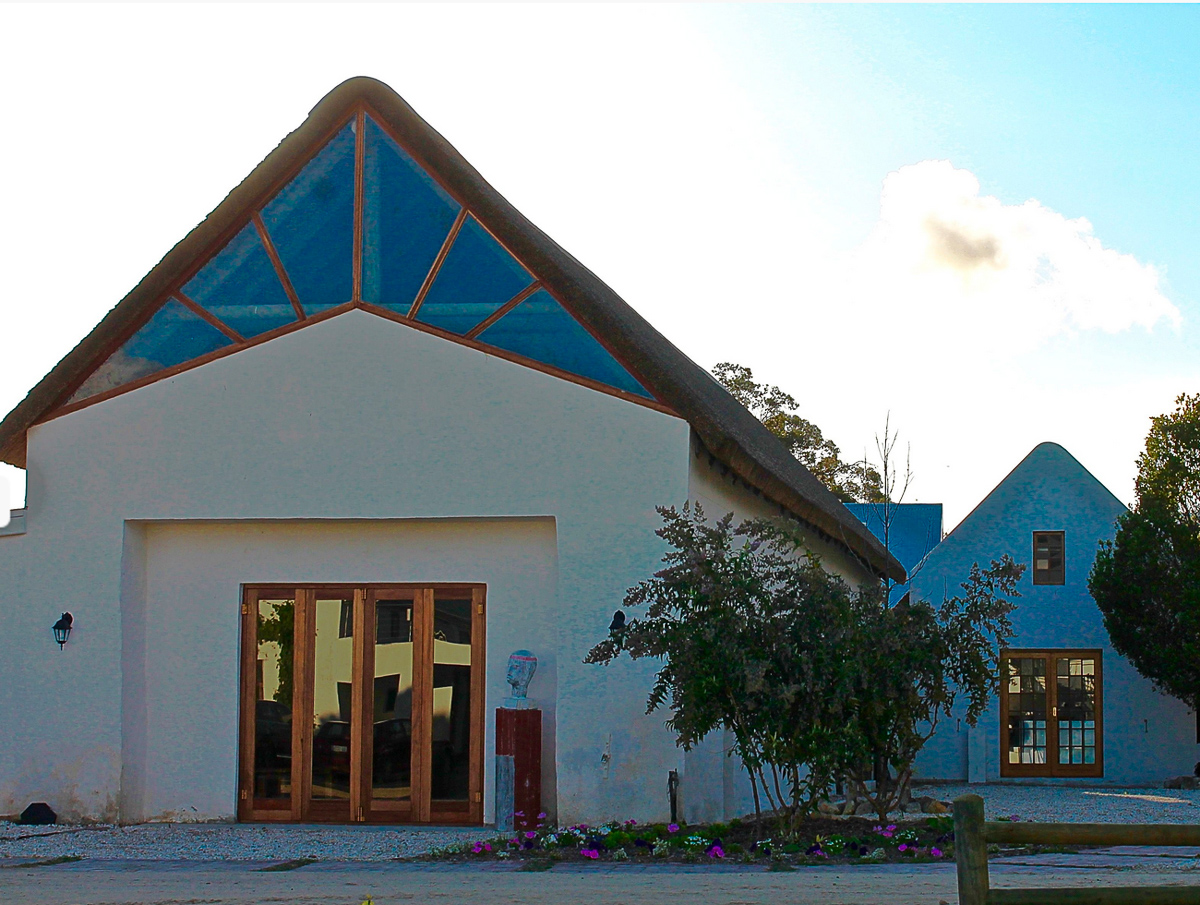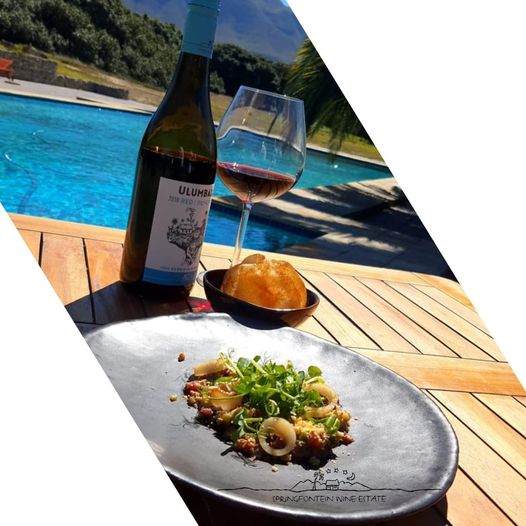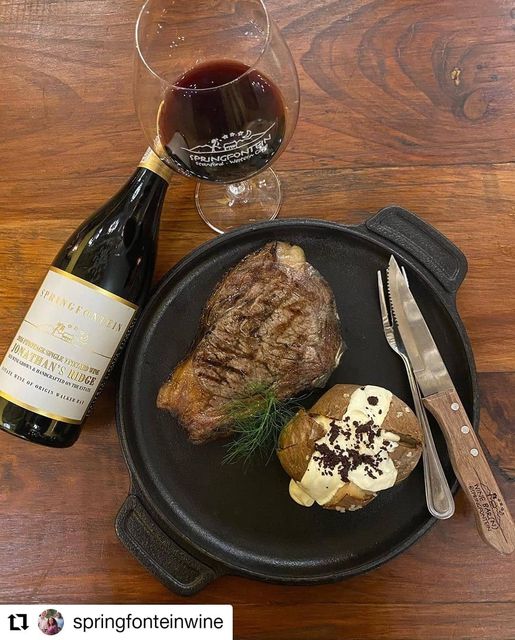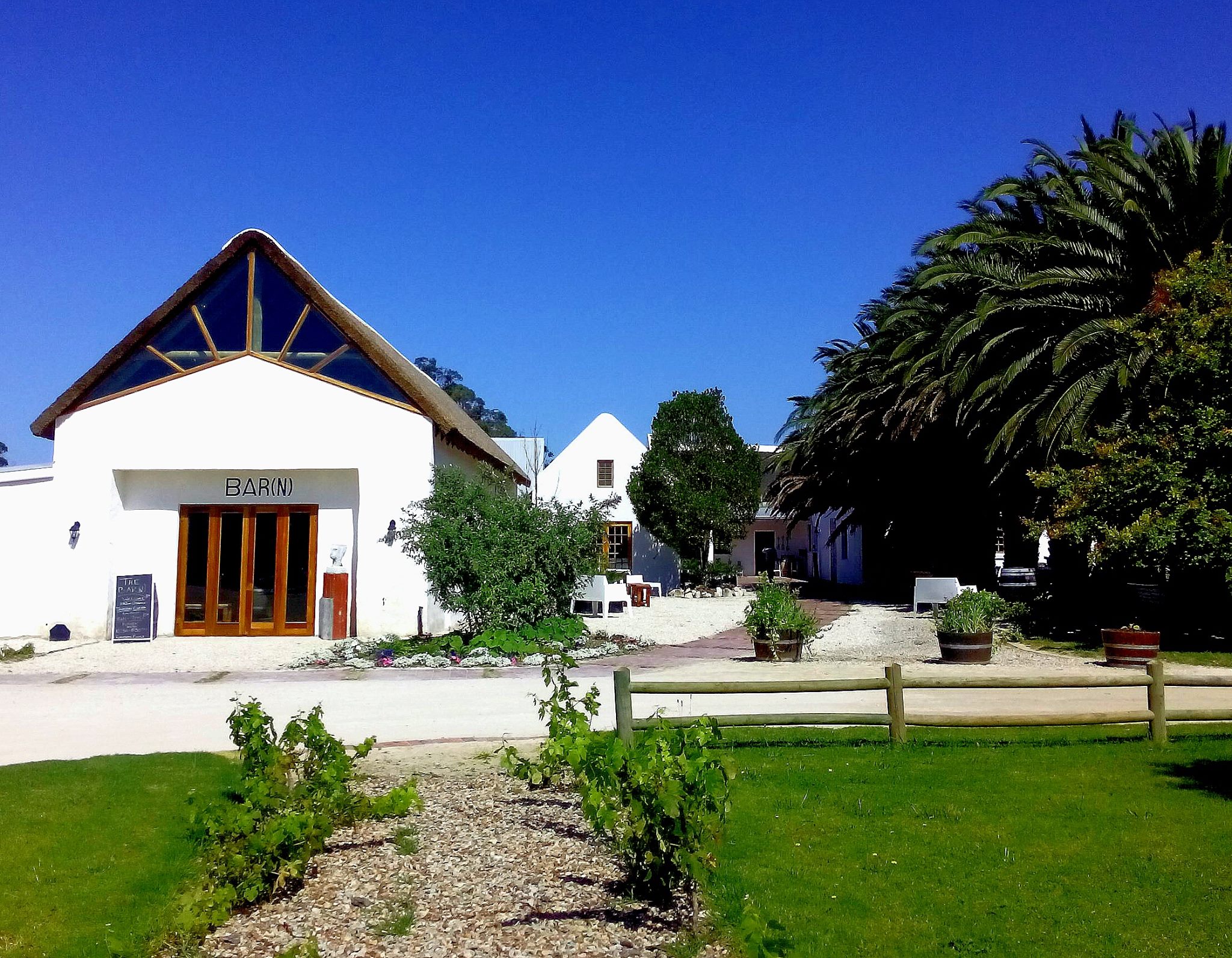 Springfontein Ulumbaza Wine Bar(n)
-34.42721316693034, 19.408550262451172
WELCOME TO SPRINGFONTEIN BAR(N) for a memorable Wine and Food Experience. The Bar(n) offers a comfortable and relaxed atmosphere, where Stanfordians and visitors alike are welcome to enjoy a selection of Fine Wines and Signature food.
You will be guided through a selection of our estate wines during wine tasting and you will get a chance to have a glass of first-time-release Merlot and Semillon served exclusively at the Bar(n).
The Kitchen offers Bits and Bites, from Pea Soup and Bacon, Bread Basket and Butter, Meatballs in Tomato Sauce to Duckconfit and Lentils, Cous cous Salad with Smoked Trout, Gruberg with Apricots and much more.
Aside from wine, we have a selection of other alcoholic and non-alcoholic beverages to accompany any occasion.
Opening Hours:
Monday to Sunday from 11h00 to 21h00