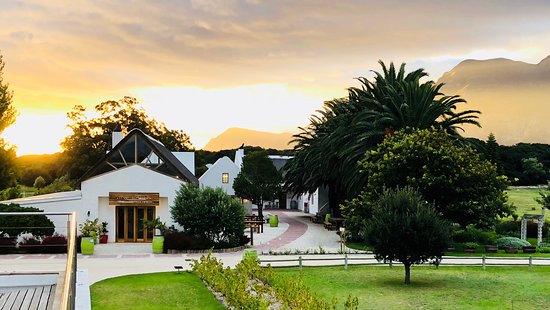 Springfontein Wine Estate
Die Plaat Road, Stanford, Overberg, South Africa
WINES
Springfontein Wine Estate produces multi-award winning wine for the international and local market. It is named after a natural spring that feeds into a vlei, which in turn is used to irrigate the 25 hectares of established vineyards. The soil is 100% limestone and ecological conditions are similar to the renowned wine growing regions of Champagne and a certain area of Burgundy.
The flagship white and red wines are typical South African varieties, namely the Jil's Dune Chenin Blanc and Jonathan's Ridge Pinotage. The Terroir Selection range is most popular with the estate's specialist retailers, while the more affordable Sopiensklip range has been included in the Best Value Wine Guide 2011. The farm extends beyond 500 hectares and is a haven for nature lovers and wine lovers alike.
Tasting Room now open 7 days a week.
Monday to Friday from 11:00 – 20:30
Saturday and Sunday from 10:00 – 16:00
RESTAURANTS
Springfontein Ulumbaza Wine Bar(n)
Wine Tasting Experience 11:00 to 20:30
Kitchen last order at 20:00
Wortelgat Pop Up Fine Dining
Our fine-dining restaurant Wortelgat re-opens after a successful first season. The teams of De Kromme Watergang and Springfontein Wine Estate are looking forward to once again offering this unique fine-dining experience.
This year's season will be lasting from the 28th October until the 26th of March 2023.
Opening Times
Wednesday & Thursday: Dinner (7pm to 11pm)
Friday & Saturday: Lunch (12 pm to 4 pm) and Dinner (7pm to 11pm)
Sunday: Lunch (12 pm to 4 pm)
Springfontein Sleeps

ACCOMMODATION
TGCSA ***
Set amidst 500 hectares on a developing wine farm. Experience true peace and tranquility. Wander through magnificent fynbos, abundant birdlife attracted to the vlei and spring. Miles of nearby unspoilt beaches. Swimming pool, tennis court, basketball court, country walks and bird watching.
Milkwood Cottage: Big sleeping room with en suite bathroom.
2 people sharing per night including breakfast.
Fisherman's Cottage: Small unique cottage with fire place in front of the bed, little bath house behind. 2 people sharing per night including breakfast.
Riverside Suites: Sleeps 2 people sharing, suite with pool for 2 people sharing. Rate includes breakfast.
Min 2night stay in peak periods
ACTIVITIES
Overnight guests have the opportunity to explore the extensive terrain of indigenous plants, admire the tapestry of migratory birds, or simply soak up the tranquil surroundings. We have a swimming pool on the premises and a tennis court – Deposit applicable (refundable) for tennis rackets.