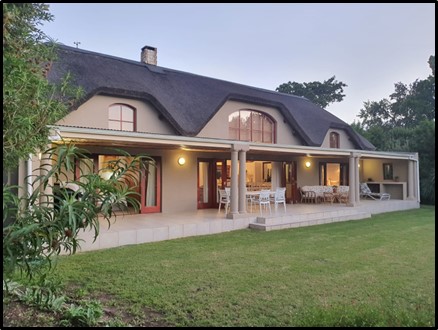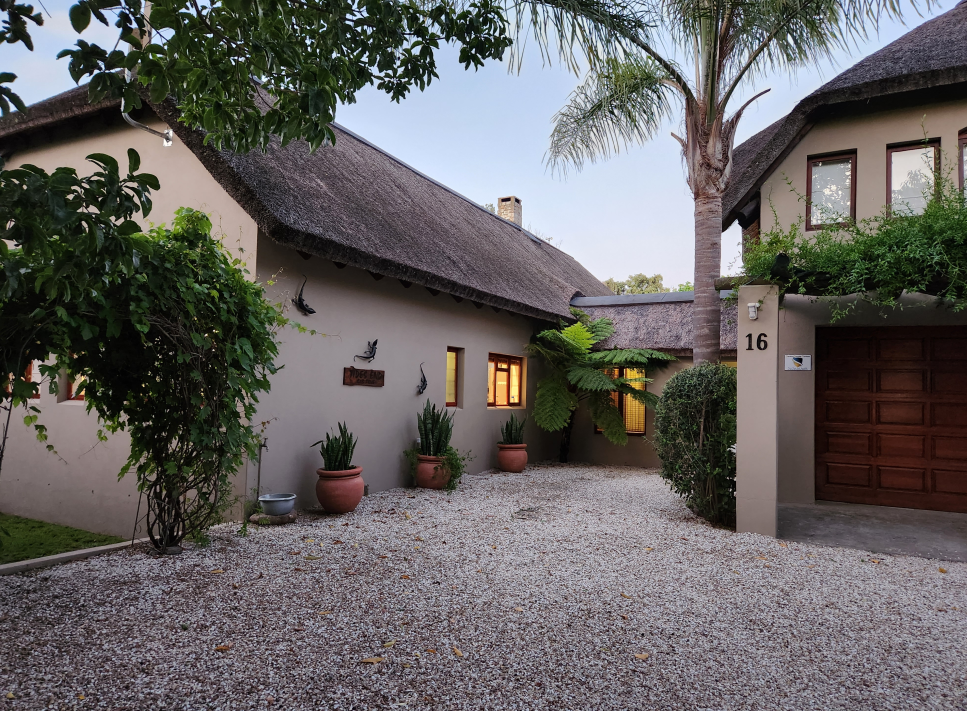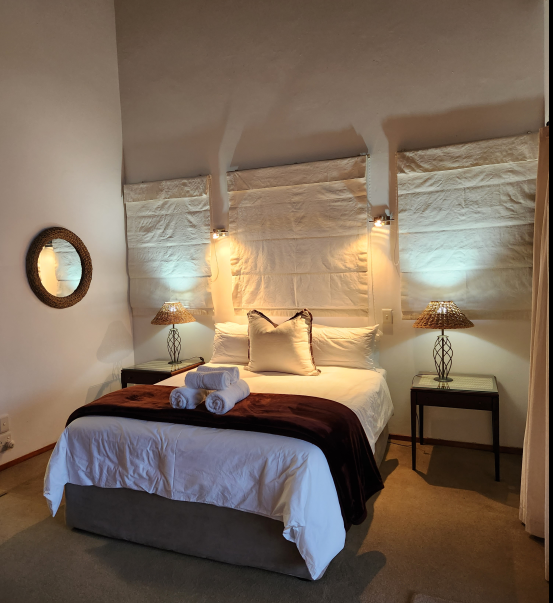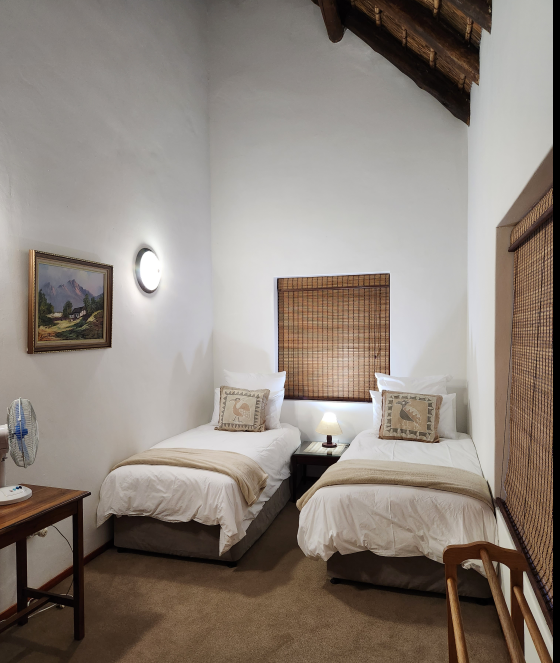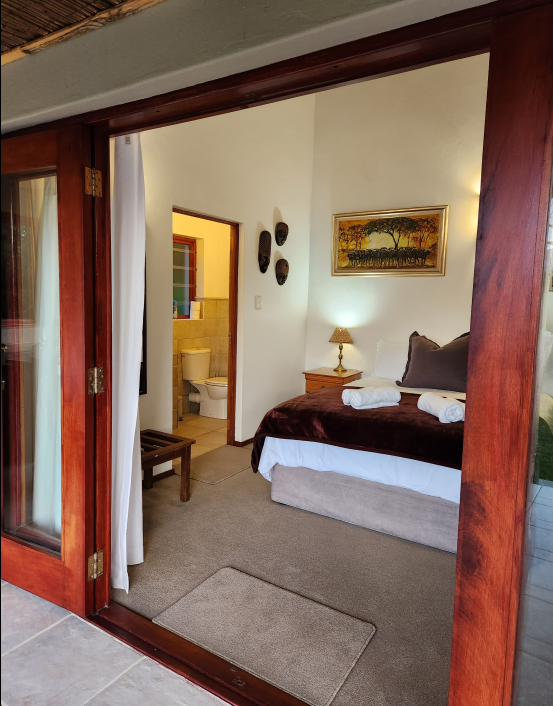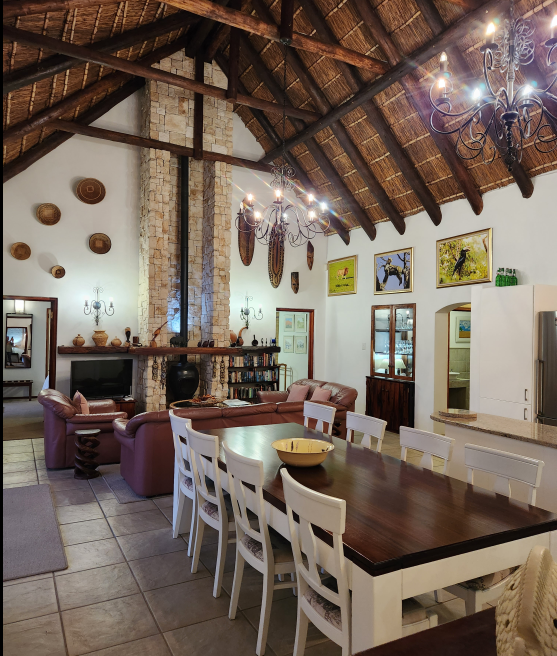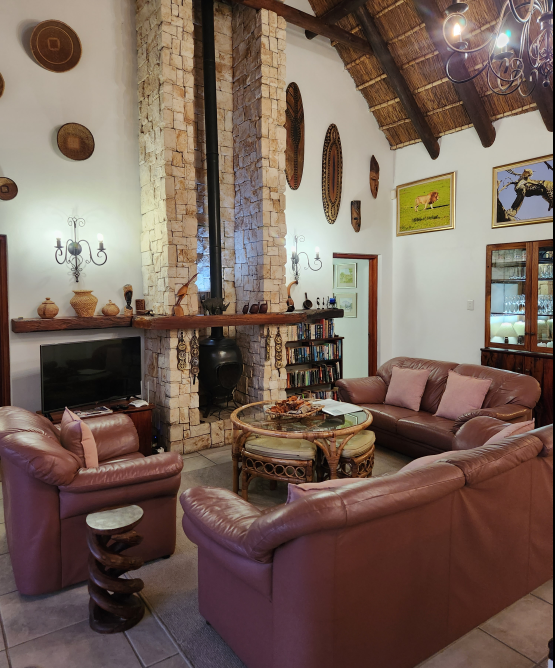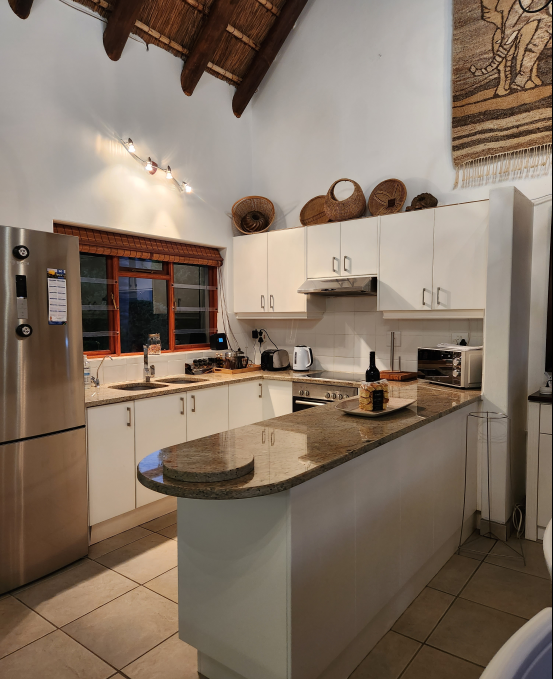 Welcome to Tide's End!
You may wake up to the iconic cry of the African Fish Eagle or the trumpeting of Blue Cranes, making their way to the surrounding feeding grounds.
Our frog concerts on the Klein River are phenomenal in season and you will be blown away by their songs to attract their mates. Take a walk around the block at night (which is quite safe) and spot the owls.
We "found "our spot sailing from Hermanus yacht club on a North westerly wind and discovered Stanford at the end of the navigable Klein River, with all its old-world charms and friendly people.
The name of this beautiful home originates by virtue of the tide and the river's meeting when the mouth opens to the sea.
We are delighted to share this bit of paradise with you and wish you a pleasant and relaxing stay.
This holiday home offers two bedrooms with XL queen beds. One with full ensuite bath & shower. The other ensuite with shower. A third bedroom with twin beds and a guest loo.
The two ensuite bedrooms along with a double volume open plan kitchen/dining/living room open out onto a long under cover patio overlooking a beautiful garden and magnificent mountain views.
The house is a fully equipped self-catering home with gas braai facility. Wi-Fi, Flat-screen TV with DSTV is available.
The property is fully fenced with secure parking and 24 hrs. armed response.
Geoff & Sigi Frye
Rates on request.