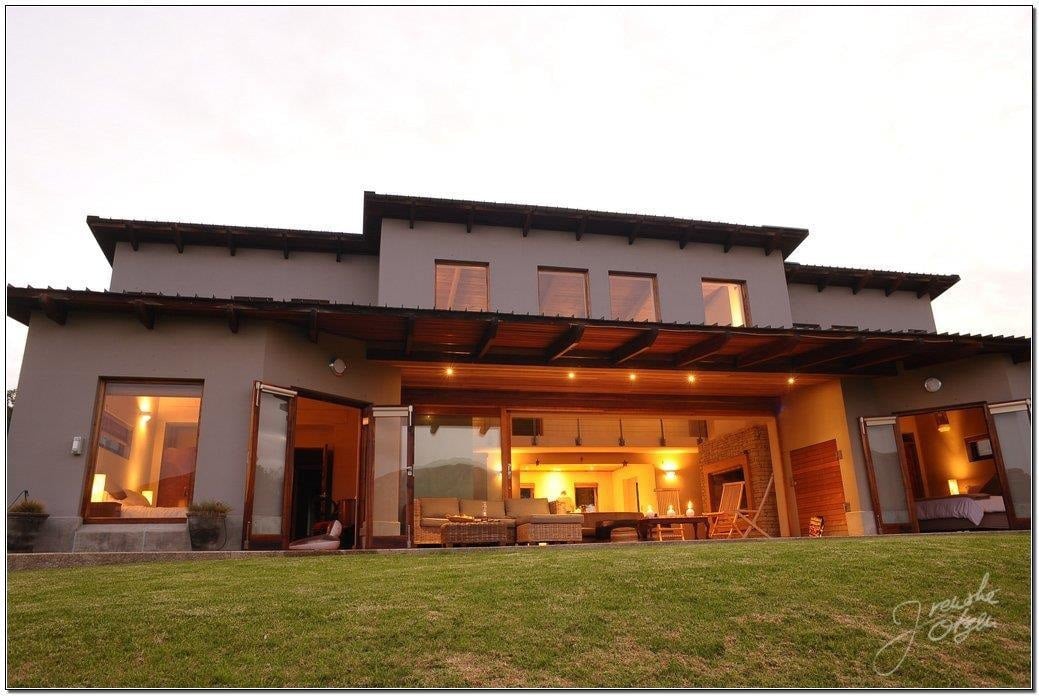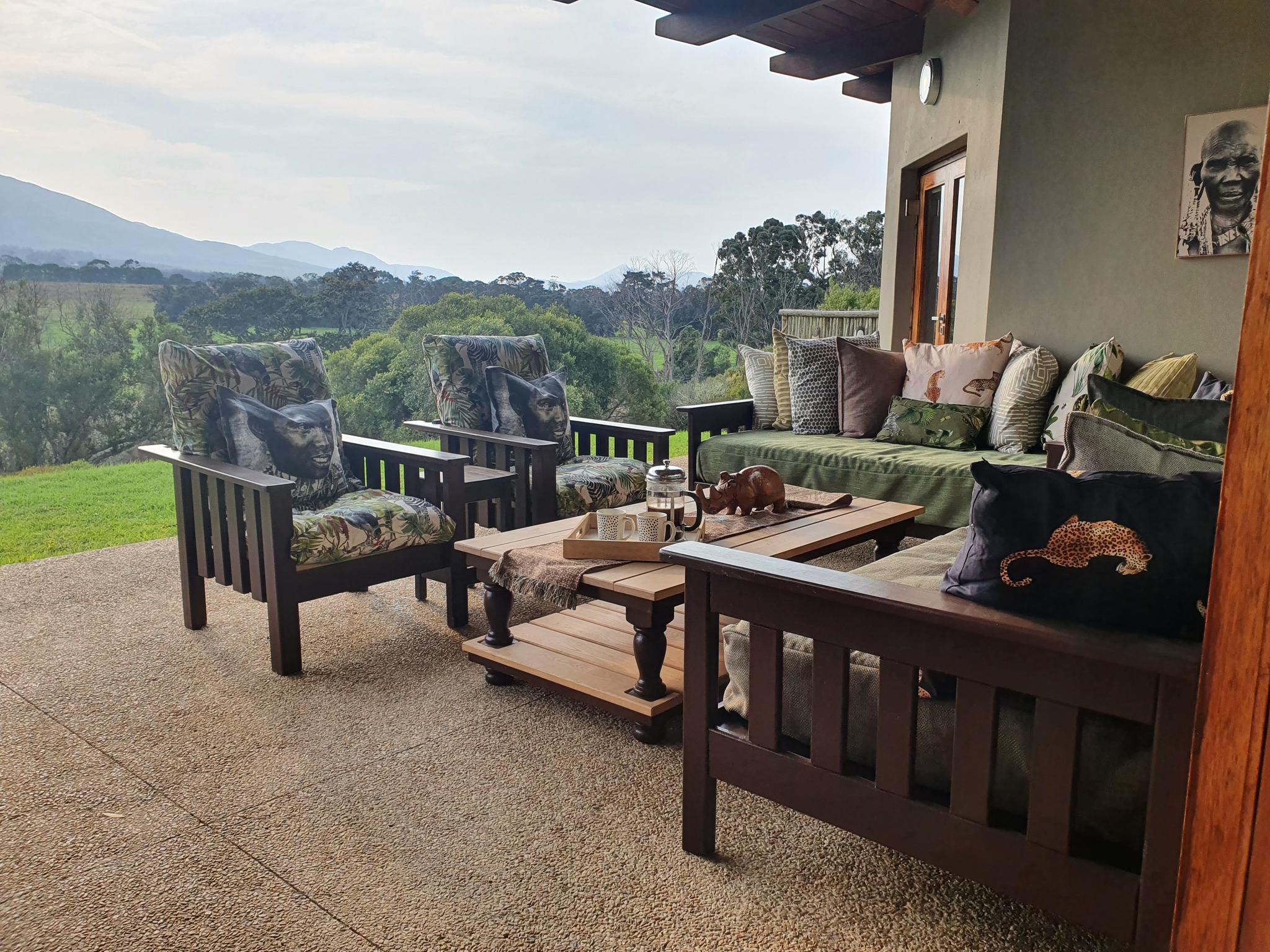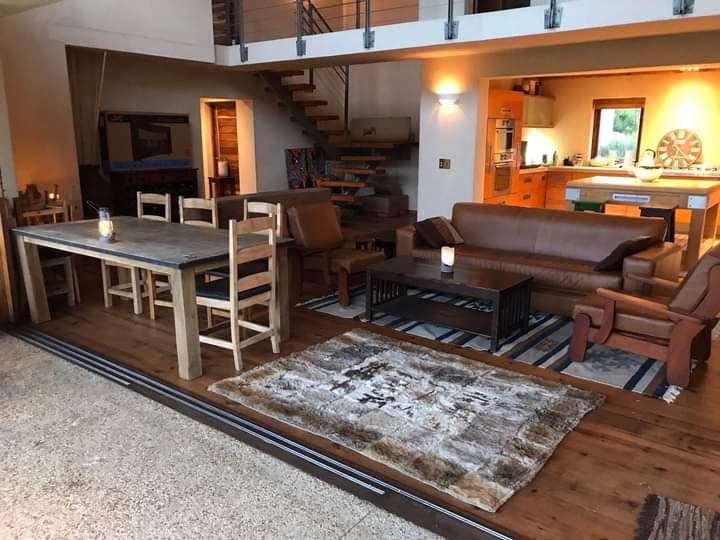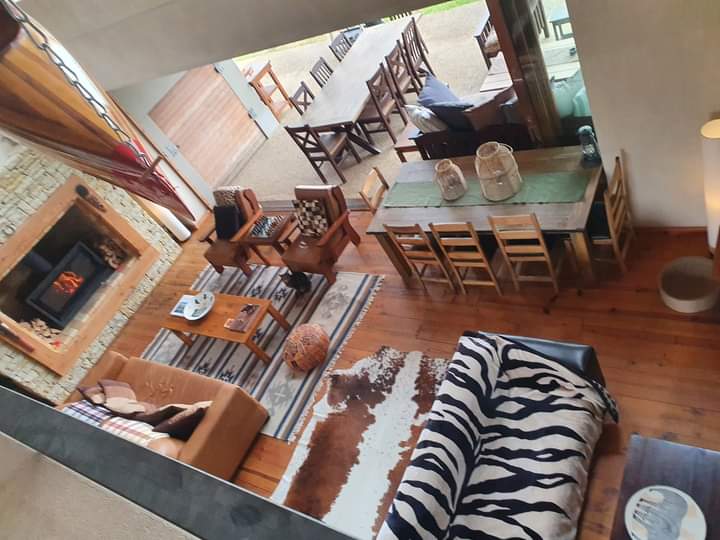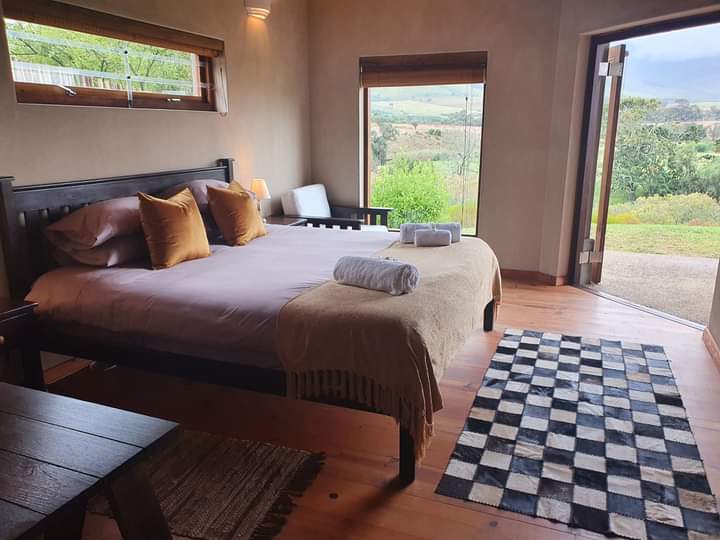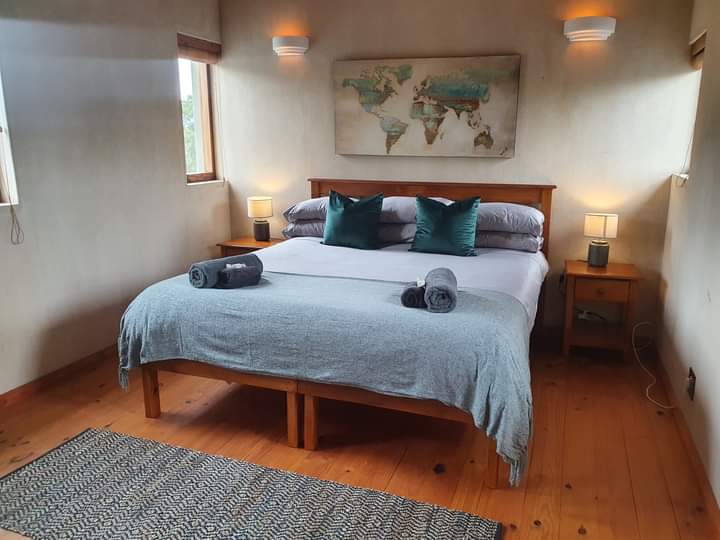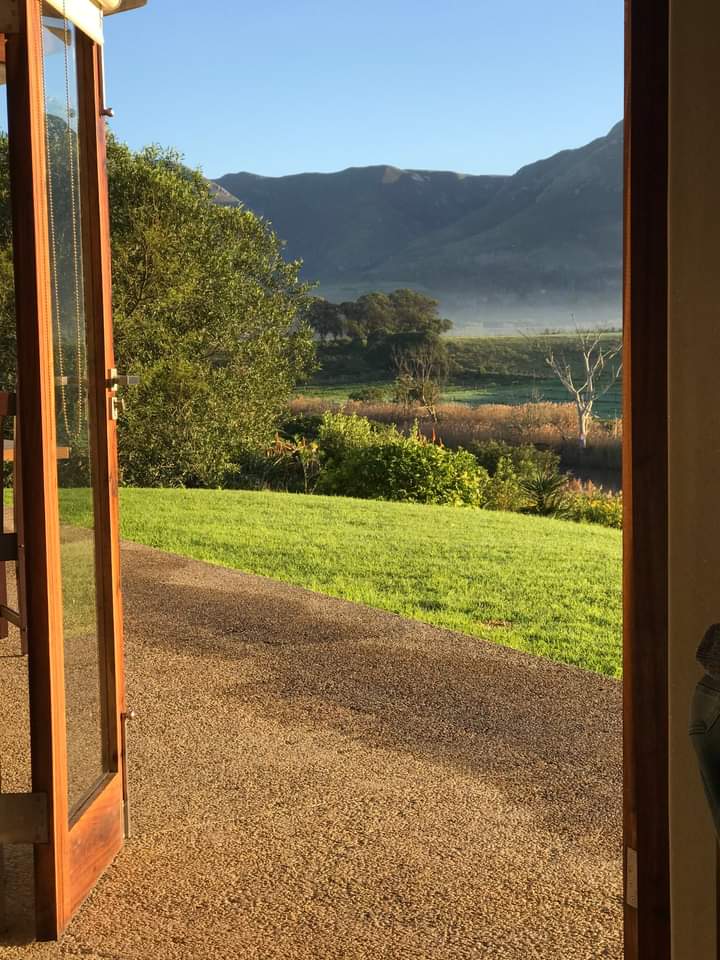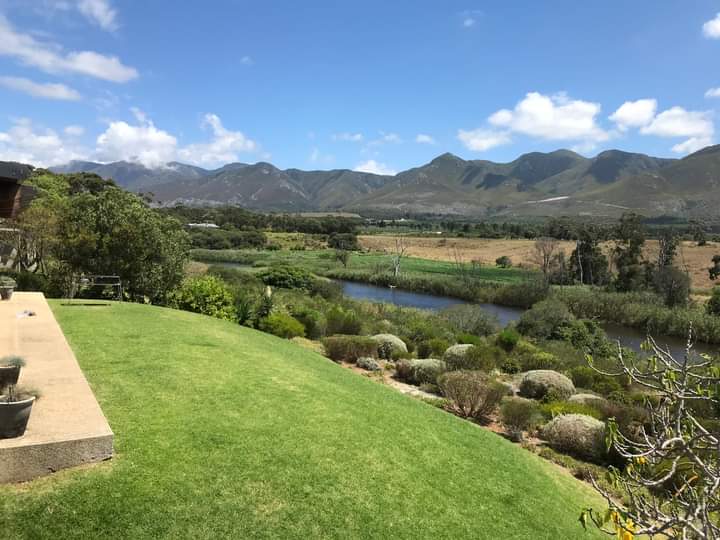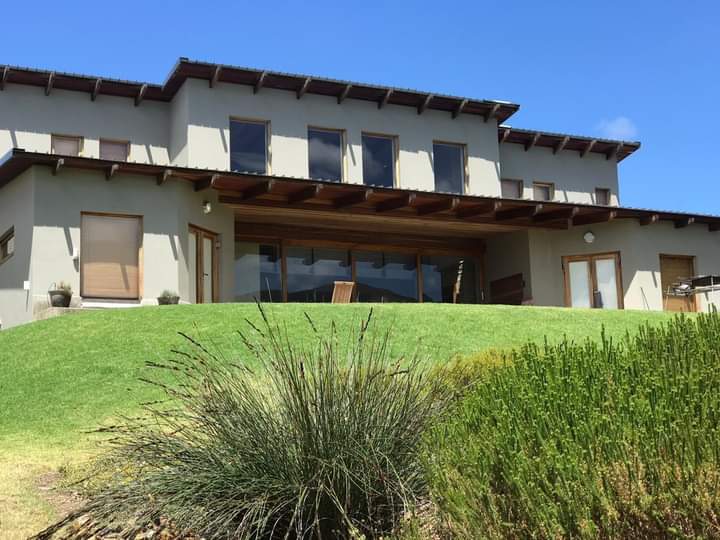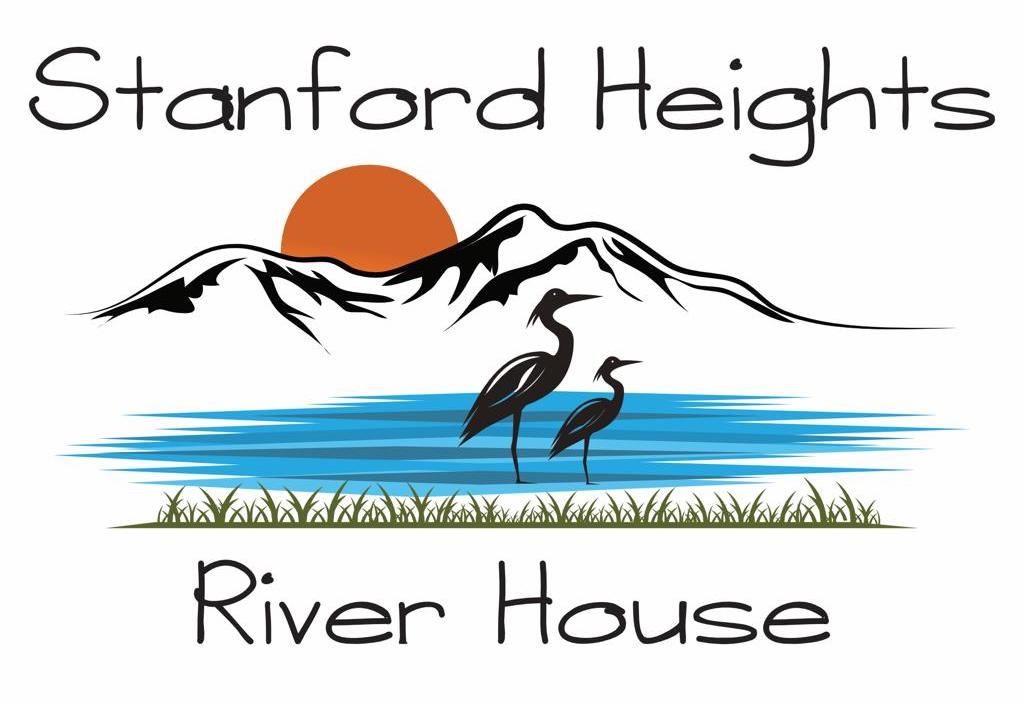 Stanford Heights River House
A 4-bedroom designer home with a game lodge feel and a hint of the Explorer's Club. And a river runs through it. Divine views through "God's window". Feels like like you once had a farm in Africa. Plus a zoom room private office.
Access to the river is right in front of the house as well as the Wandelpad/Walking trail which wraps around the village alongside the river. Under cover lounging area overlooking the expansive views of the river valley, vineyards and mountain views.
Bedroom 1 – King bed extra length with ensuite full bathroom (bath and shower).
Double doors leading out over river valley, vineyard and mountain views.
Bedroom 2 – King bed extra length with ensuite bathroom with shower.
Bedroom 3- Queen bed. Ensuite bathroom with shower on lower level.
Bedroom 4- King bed with separate bathroom and shower on upper level.